Hello and welcome to authenticinterior.com – growing to-go design resource for designers, professionals and enthusiasts.
Want to be inspired by latest interior design trends, beautiful home and hospitality industry tours, bold design, Mediterranean life, glimpse of design travels, interviews with creators and designers?
I'm Aida, entrepreneur, interior designer, art director, content creator, founder and editor-in-chief of Authentic Interior design resource. When I'm not maniacally researching and creating interesting design content for you while drinking my second cup of Italian coffee, you can find me travelling, petting animals, kitesurfing and testing out restaurants and gelaterias.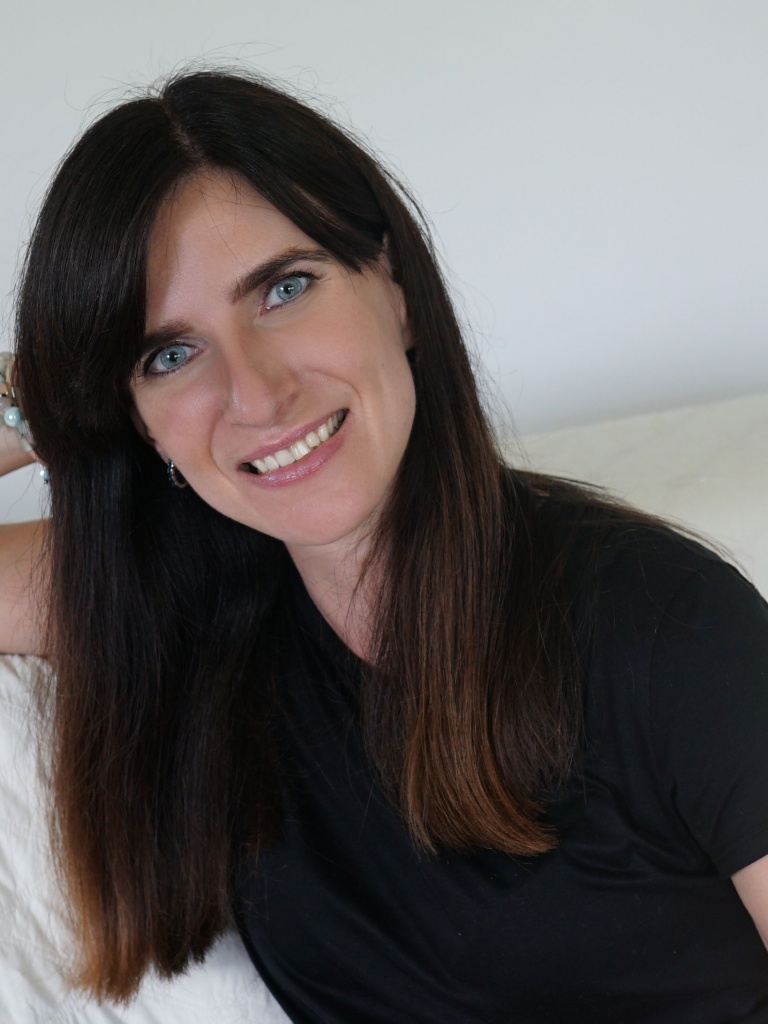 Authentic Interior was born in 2017 as Aida's personal design blog, where she has been sharing stunning boutique hotels worldwide, roundups and design finds from design fairs and travels. It has quickly attracted loyal readership, gained international recognition and was nominated for prestigious design awards like Amara. Aida shares her knowledge by giving interviews online and offline for vlogs, magazines and other resources. Every year Aida comes back from various design weeks to be inspired and on point with the future trends.
Today Aida's mission with Authentic Interior is to connect her different fields' of her know-how and create a global creative resource with a close community, where design brands, creatives and hospitality businesses can be on point about best interiors and future industry trends as well as elevate their business and become more visible.
Topics include inspiring writing about design places like boutique hotels, restaurants, Airbnb, design trends, home tours, reviewing products, books and courses, taking interviews with business owners and creators, focusing on Midcentury Modern, Mediterranean and modernist heritage, and much more.
Since early childhood Aida's passion was art, design and writing. After graduating school, she lived and studied in France, worked in communication and photography industry, and was always surrounded by creative people – photographers, creators, brilliant entrepreneurs and visionaries. Being curious and open-minded, she made her childhood dream come true and enrolled to prestigious KLC school of design in London. Fast forward few years, she became a renowned interior designer and worked between France in Lithuania, which has later led to full time job as an editor-in-chief and creative visionary at Authentic Interior.
Submit a new project!
Are you an interior designer, architect, creative, home or business owner, design brand and would like to be featured on Authentic Interior? You can submit your project by emailing us at hello(at)authenticinterior.com. Interior designers, creators, photographers and design brands gladly provide us with press releases and photos without any monetary compensation, as Authentic Interior is an excellent source for being discovered and seen by other publicists, design enthusiasts and brands.
For best results, photos should no smaller than 2500 pixels width.
Advertising opportunities
If you are interested in partnering with Authentic Interior to elevate and promote your brand, please contact us at hello(at)authenticinterior(dot)com for details and pricing. We create engaging promotional content and social media coverage for our readers who are curious design enthusiasts, interior designers, hospitality owners, real estate brokers, design brands and creators. More information here ("work with us" page).
You can also contact us by using this contact form:


AUTHENTIC INTERIOR participates in multiple design shows. Aida is crazily passionate about collecting the best trends and discovering creators and brands during these design weeks and trade shows. 
Most popular articles:
Pinterest Predicts Home Decor Trends For 2023
Interior Design Trends For 2020 From Milan Design Week 2019
10 Best Installations Seen At Milan Design Week 2019
Vienna Straw Furniture – An Exciting Come Back To Modern Interior
Curves And Round Shapes – New Interior Trend For 2019 And 2020
And some inspirational holiday destinations!
Oia Epitome Hotel In Santorini Offers Infinite Views To Cycladic Landscape
Sustainable Boutique Hotel Casona Sforza in Puerto Escondido Completely Surrounded By Nature
Istoria Boutique Hotel In Santorini – When Holistic Approach Tells A Story
Redefining Hospitality Design With This Vibrant Boutique Hotel In Rome
Enjoy Raw Luxury Design And Slow Holidays In This Airbnb In Sri Lanka
Awards
Media talks about us