Hello my friends, It's been a few weeks since I've been back from Maison&Objet 2017, a fascinating, truly inspiring interior design show, which is held twice in a year at one of the outskirts in Paris. Two days were not enough to see everything in details, but I have set my priorities and visited stands that I wanted to and that inspired me the most.
So, what do you think interior trends for 2018 will be like?
This year Maison&Objet's main topic was "Silence".  To explain this shortly, we live in a world where our attention is distracted by various media – images, radio, video, internet. We live in the cities that are being polluted, noisy, and all we want is to have some silence. Because "silence is the new philosopher's stone; disconnection is synonymous with liberation and silence is the new and luxurious material that is a source of creativity, respiration and harmony".
There is always the need to rediscover calmness. People tend to leave cities and start new a life closer to the nature, building natural homes, growing their own fruits and vegetables and enjoying the nature has to offer.
So how did the "Silence" look like at this interior design show?
I entered a cube full of noisy TVs that were showing different channels of information. We were literally bombarded by disorganised sounds and images. Then, I entered a tunnel graded from black to white which symbolises the passage towards serenity and silence. Another room I entered was completely covered with an insulation acoustic material. A good advertisement how to have a noise free home.
Silence is not the absence of something, but the presence of everything

– Gordon Hampton.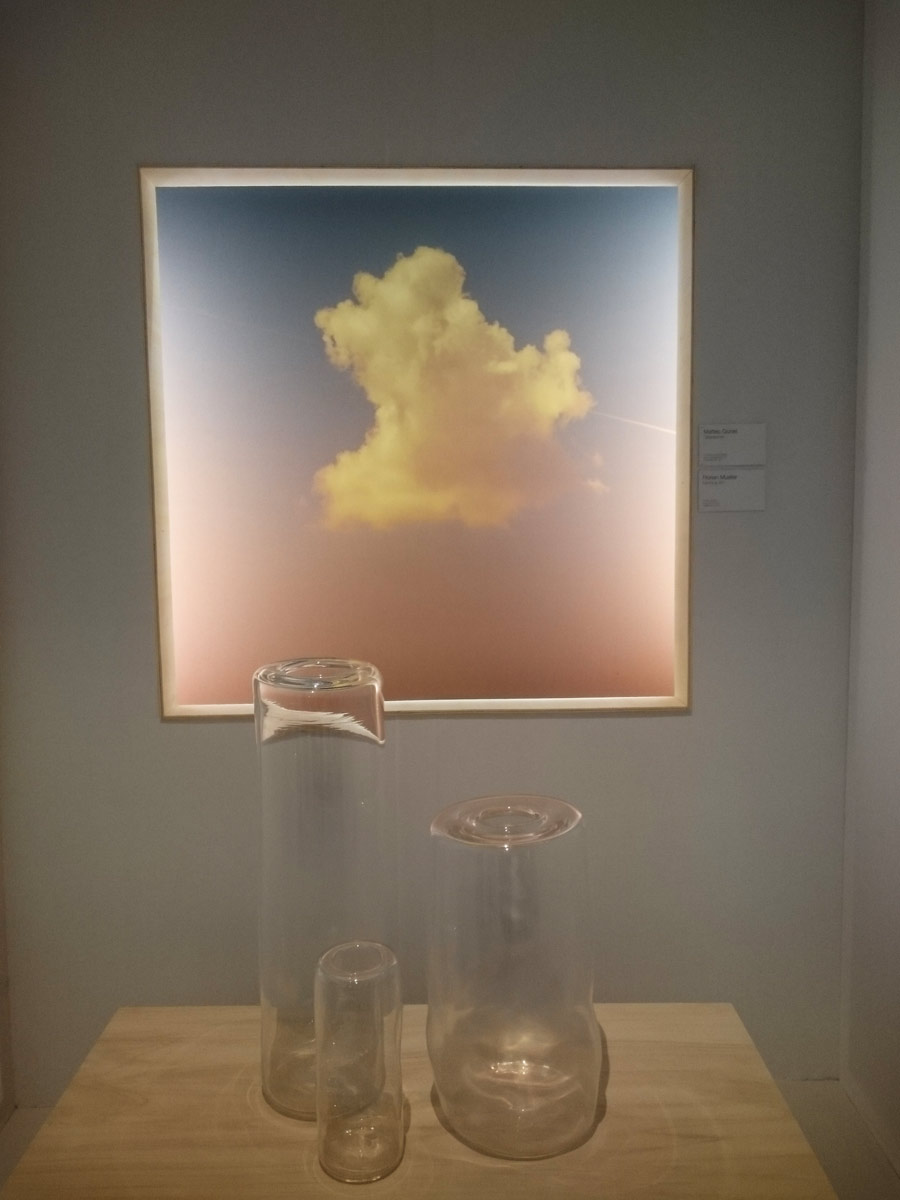 Ok, I'll start from the beginning. At the fair's entrance, Pols Potten, one of my favourite design names, welcomed us with a spectacular and colourful presentation of furniture and accessories. Their stand was really interesting – lots of colourful palm trees in terracotta pots have been planted. And did you know that Pols Potten started their history by selling pots from Spain and people loved them 30 years ago?
Pols Potten celebrates 30 years of great design!
As you can imagine, lots of stands were present. Lots of styles, textures, trends.
But still, I remarked that some were more present than the other ones. Guess, what we will see this year?
Maison&Objet Interior Design Trends 2018 #1: Leather
Leather is very popular amongst interior objects in 2018. Sofas, lounge chairs, armchairs, bar stools, my favourite butterfly chairs, everything is in leather. I love this style. It gives interiors industrial charm, which is very trendy this year.
Take a look at all these interior objects that were present at the show.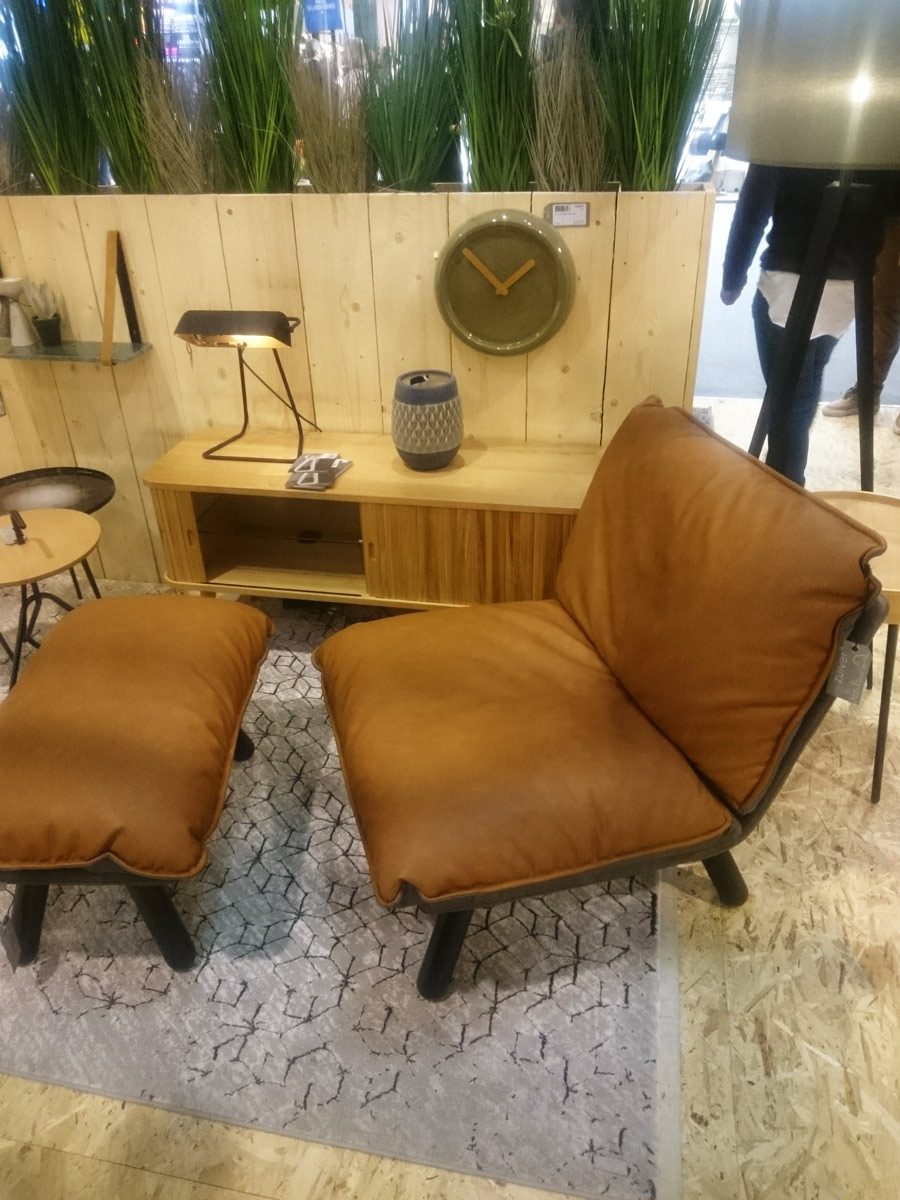 Maison&Objet Interior Design Trends 2018 #2:Black
Black is the new Black! And I love it! I love black and all the dark colors. It's so classy not only in a fashionwear, but as well as in interiors. I could observe the tendency of mixing soft rose (quartz rose was Pantone 2016 colour) or the new colour of the year greenery with black. And the result is stunning, obviously:) Possibilities of mixing black with any other colour are endless and the effect is always as good as it should be.
Maison&Objet Interior Design Trends 2018 #3: Beni Ourain Rugs
I was so amazed when I saw everything I love so much in one place. Beni ourain rugs are made of 100% sheep wool in Morocco by berber women. These natural rugs adds so much warmth to the interior. As you can see, lots of design brands used Beni Ourain rugs to style their showrooms.
Maison&Objet Interior Design Trends 2018 #4: Jungle | Raw wood | Flamingos | Ethnical vibe
This year's Maison&Object is really crazy about nature and evasion to jungle. Flamingos are everywhere I go, palm leaves do not leave me neither, rattan, bamboo furniture is always hiding somewhere as well:)
That's all for today! Don't forget to join the community here! I'd like to hear from you too! Comment pics, ask questions 🙂
What are your impressions of Maison&Objet?