Maison&Objet trade show in Paris as well as Paris Design Week is over, I came back and I have lots of things to show you. 2018 interior trends are similar to the ones that I could observe at Maison&Objet in January 2017.
I 've got new trade contacts of beautiful things as rugs, ethnic decor, wall art, furniture etc. So let's discover without much talking about 2018 interior trends.
2017 year's theme at Maison&Objet was comfort, and I tested hundreds armchairs and sofas so that I can offer the most comfortable furniture for you. I can state that 2018 interior trends will be moody, warm, inviting, cozy and no white will dominate. How's that? Hygge is over? Well, keep reading, I'll explain this point below.
After visiting the most interesting Paris concept stores and furniture showrooms, I can state further design trends for the upcoming cold season.
2018 INTERIOR TRENDS #1: VELVET
We can observe that velvet is not yet ready to slow down so it is quite present in all sorts of interior statements – as luxurious wall covering, sofa which does perfect job as statement piece, or accessories as cushions. Embrace cold season with velvet and you'll see the difference in your mood.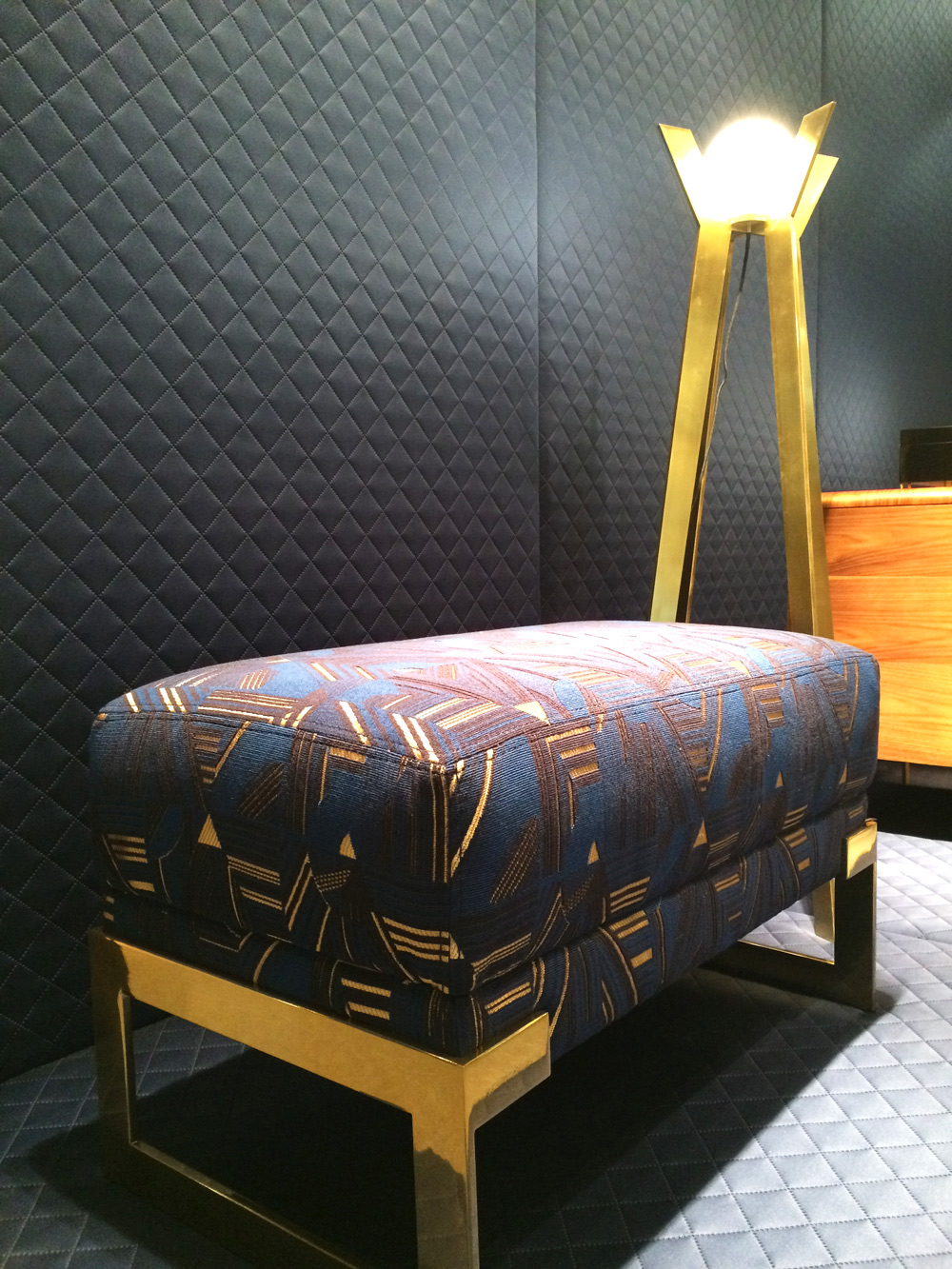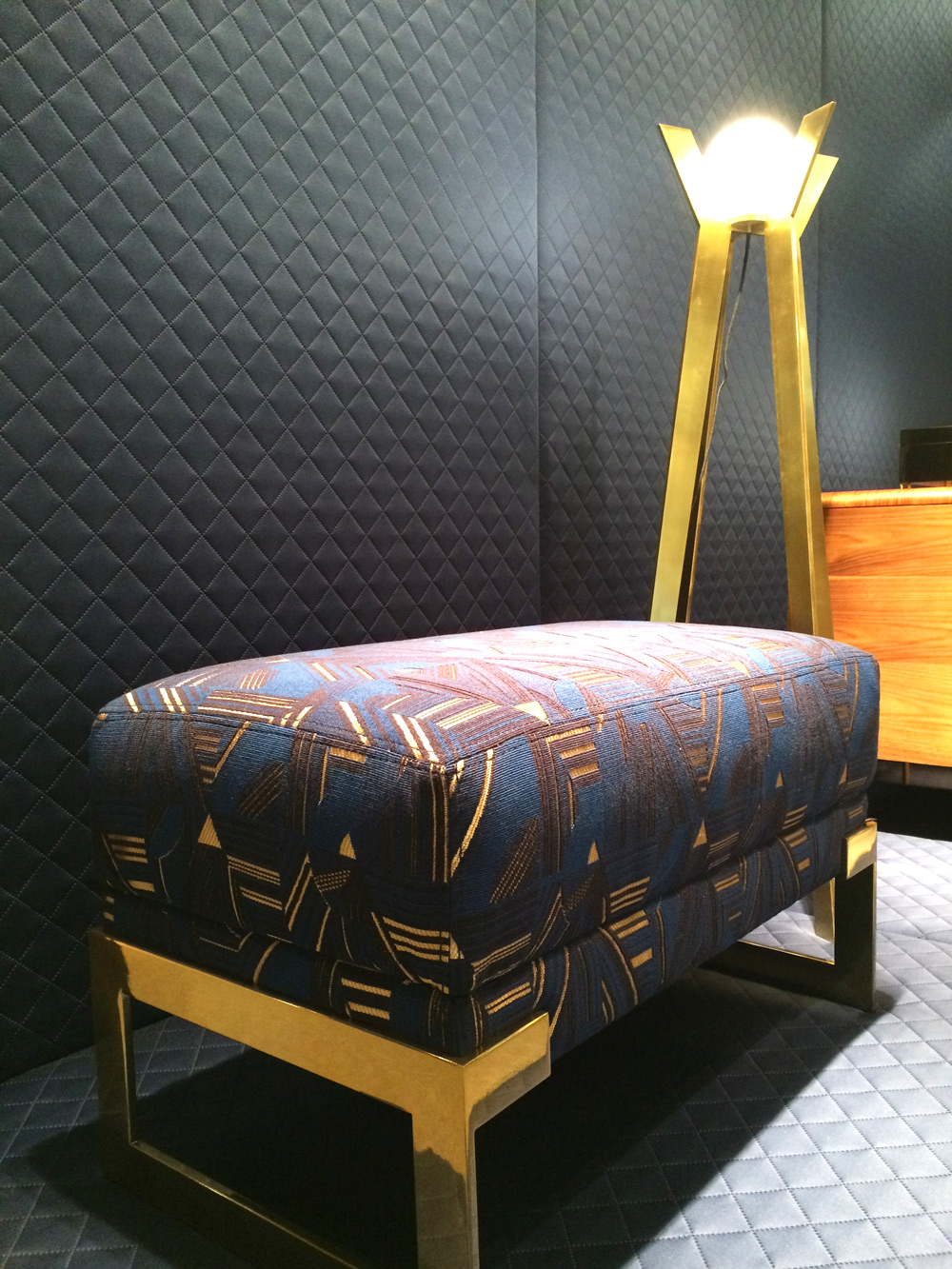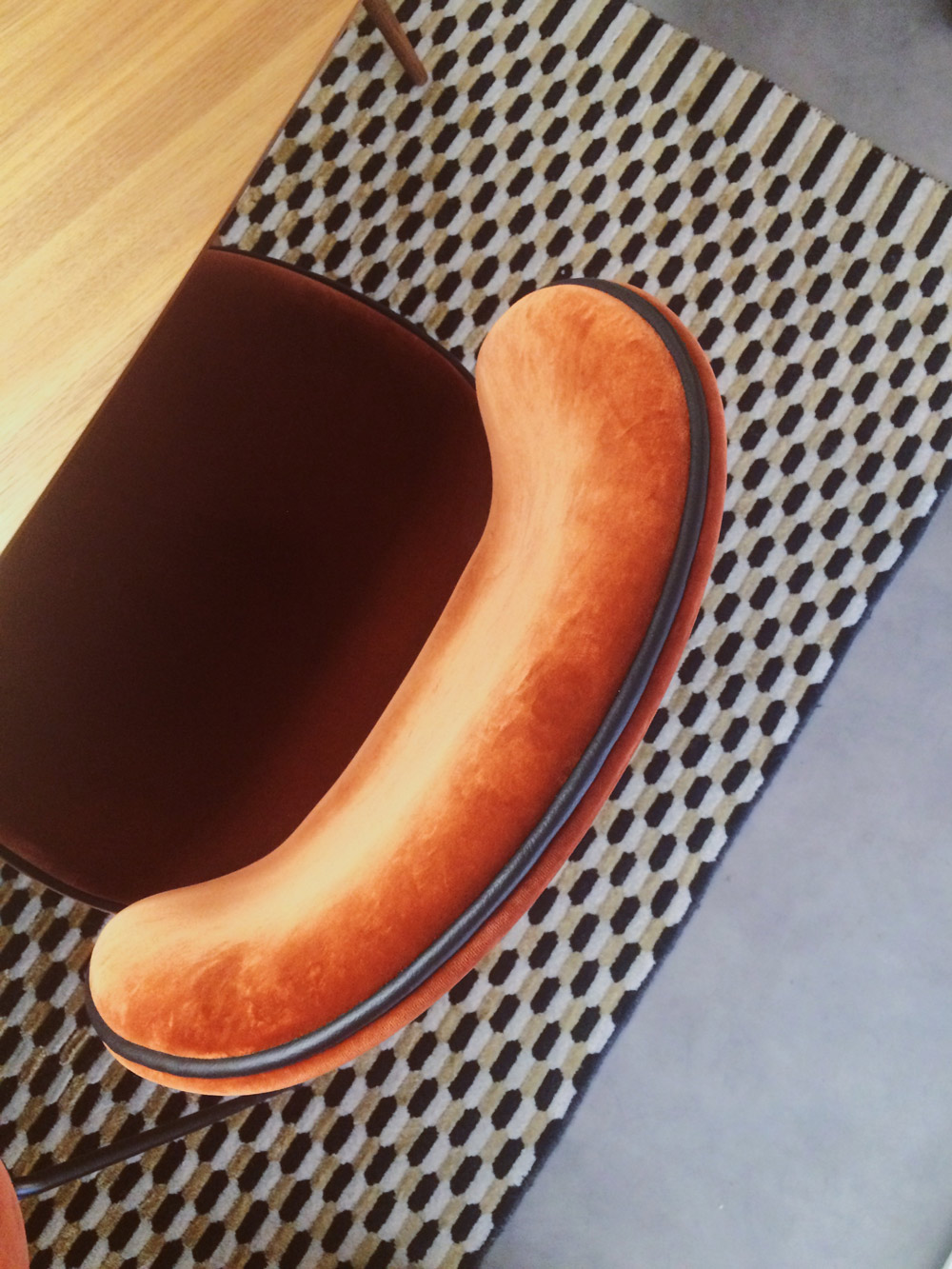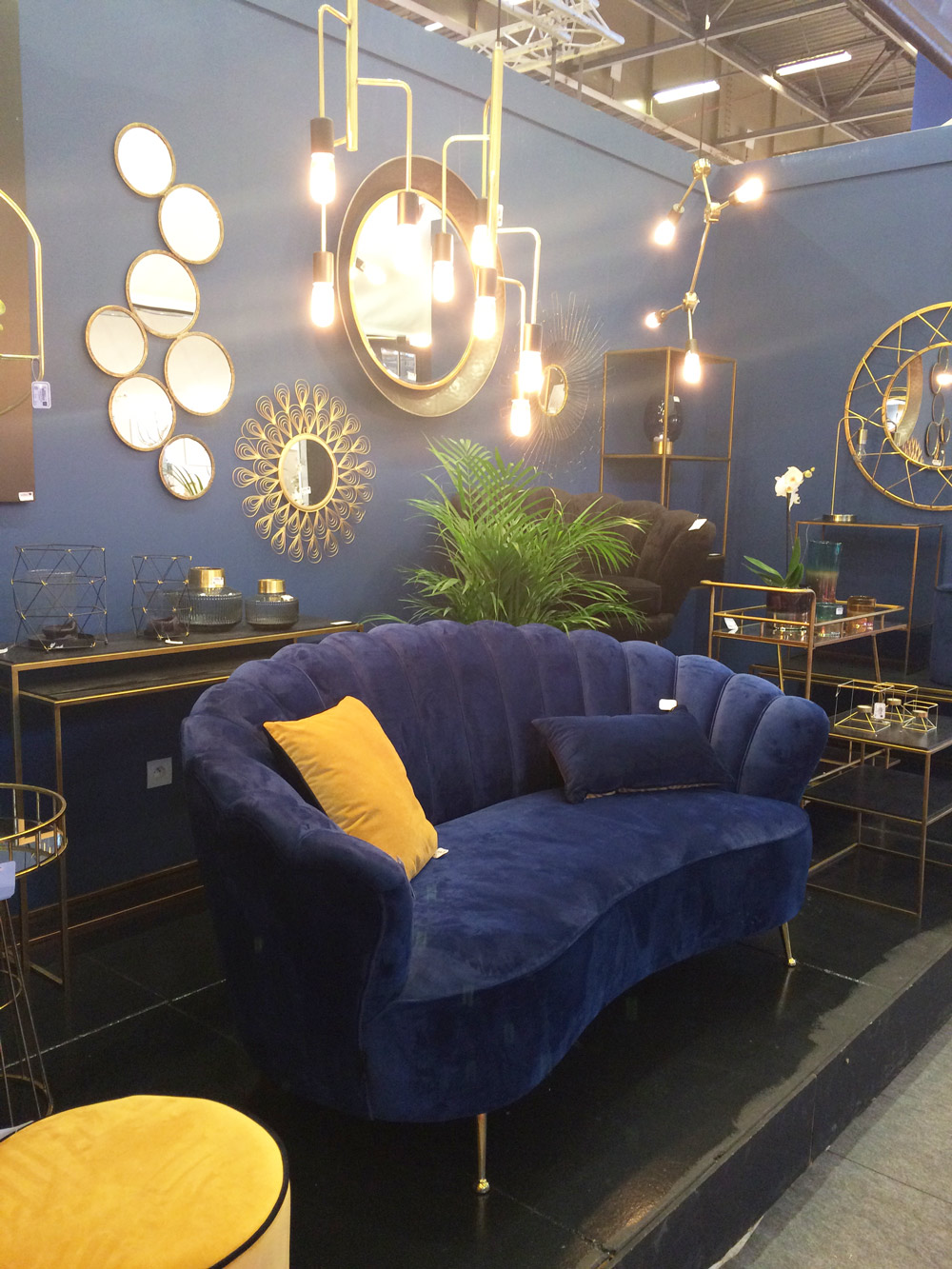 2018 INTERIOR TRENDS #2: BRASS
As well as velvet, brass trend has been growing since and doesn't want to slow down. I could observe brass in all kinds of interior piece – from furniture as tables, poufs, mirrors to pineapple decor. Use it wisely!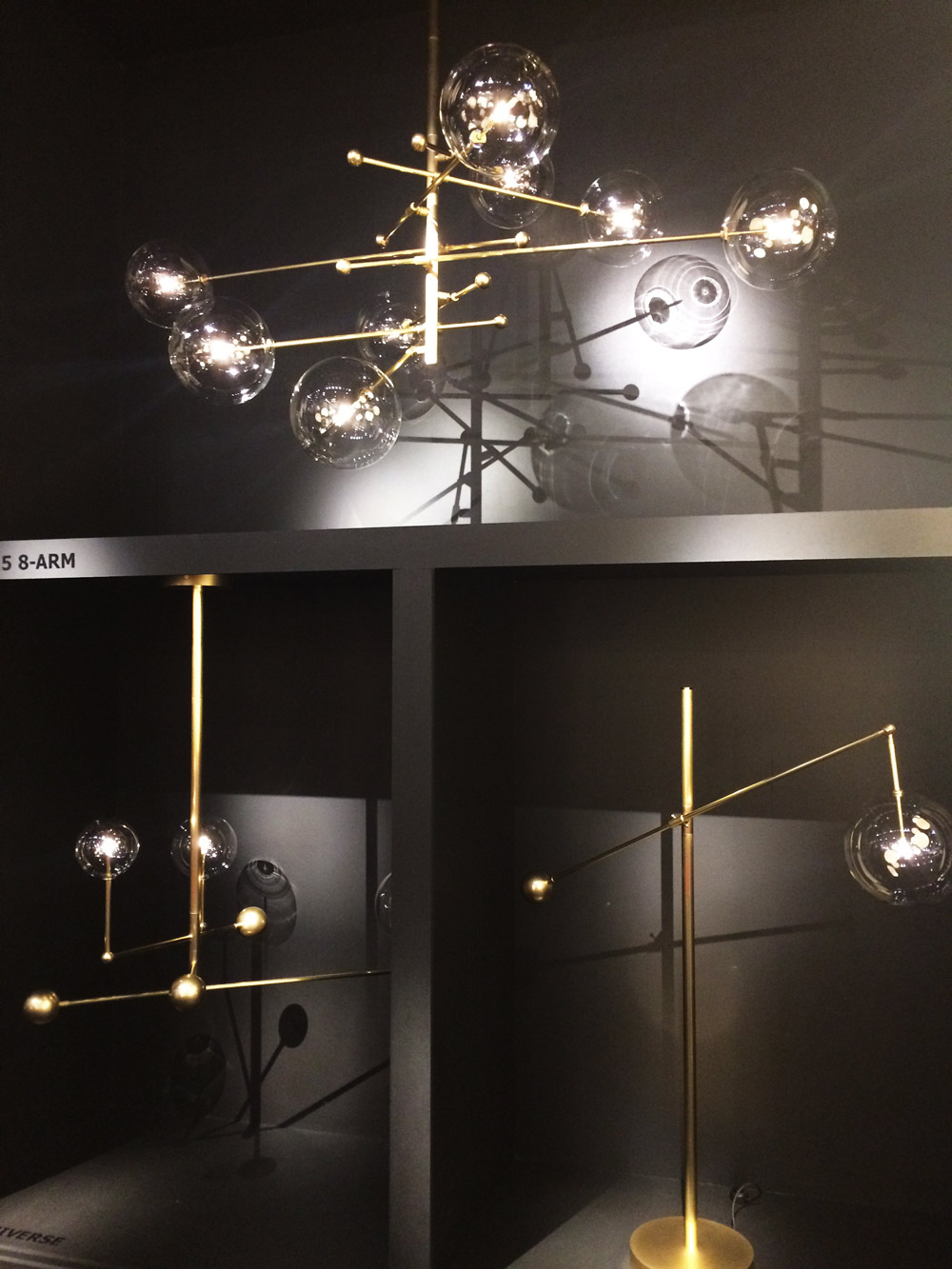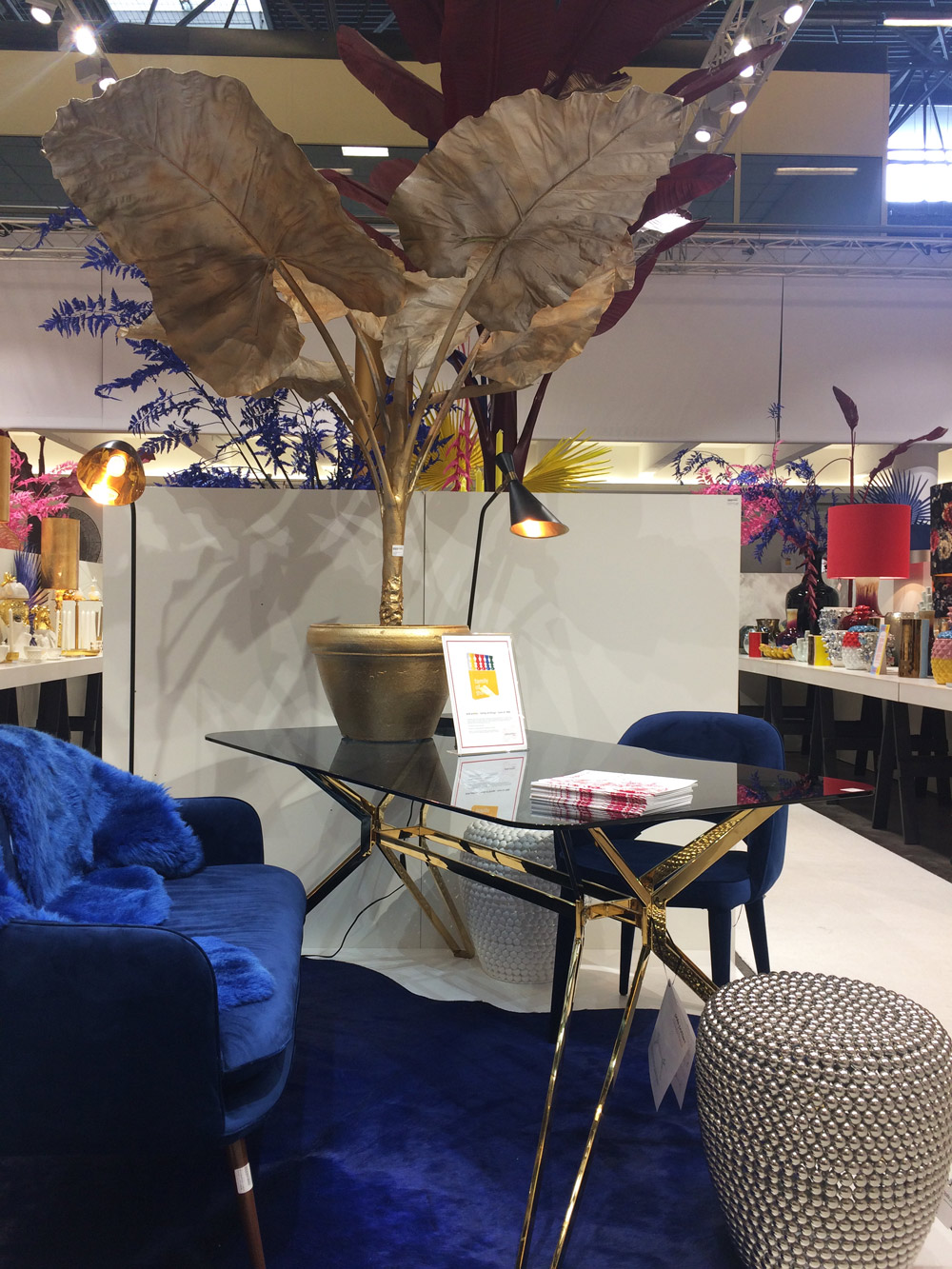 2018 INTERIOR TRENDS #3: MARBLE
Marble is really making statement this fall! All colours, all styles, even jewel boxes are made of marble As marble is something worth investing, you won't get wrong buying a piece of something nice. It will never go out of style. Of course, don't use marble on every surface of your house. Try matching it with reclaimed wood and other materials to get the "wow" effect.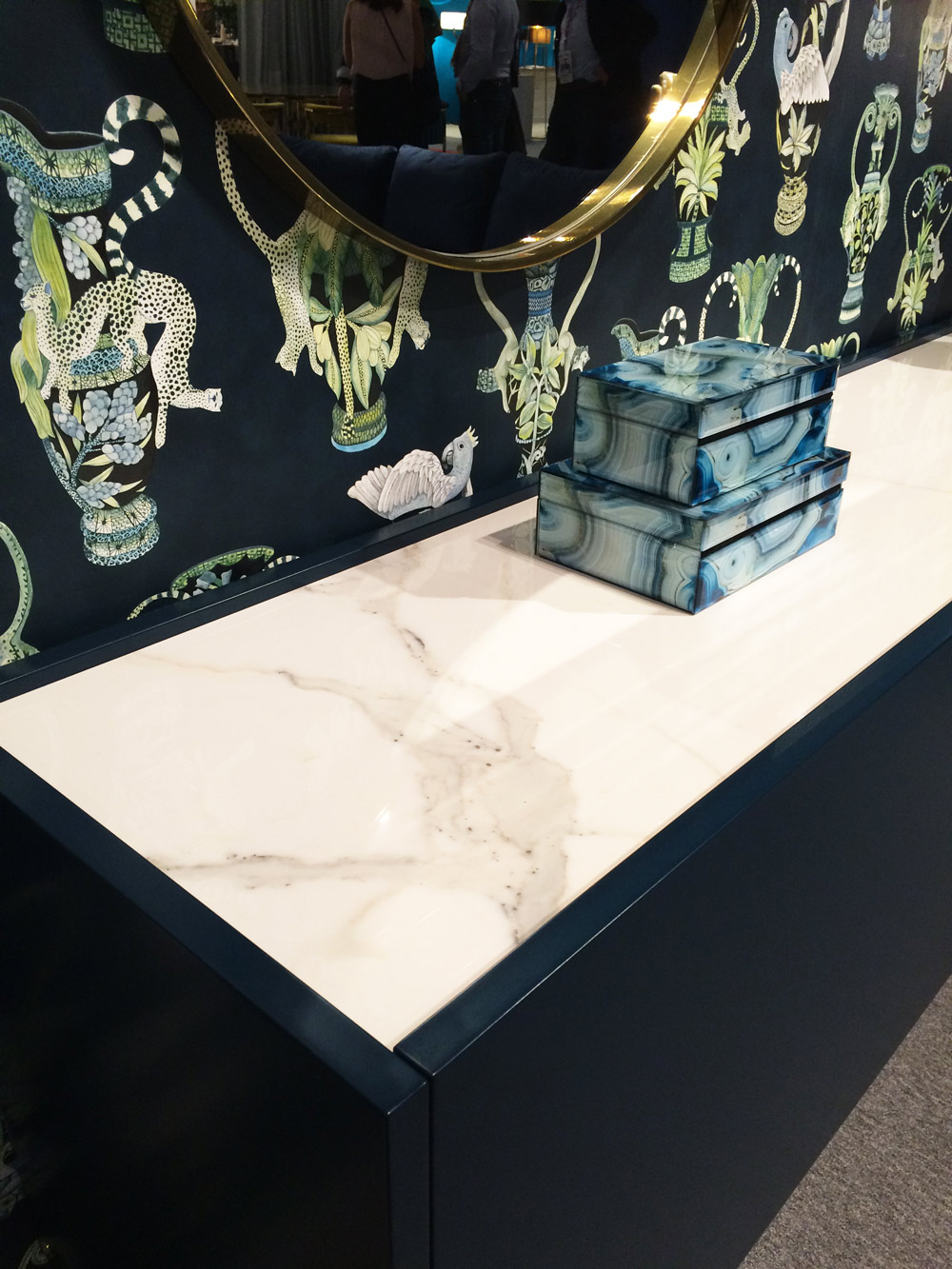 2018 INTERIOR TRENDS #4: DARK MOODY INTERIORS
Emerald green, black and Chile red are widely used to give interior intimate and cozy atmosphere. I noticed that many showrooms use darker, moodier colours instead of flashy whites. I could tell big difference when entring white and bright "interior", and what I felt when was walking around darker, moody showroom. Darker showroom let your eyes have some rest and it it's more inviting to be there longer. It is normal to rest in more intimate room after whole day in bright office. There is no direct light, and all colours, even bold ones make statement when walls are painted in dark.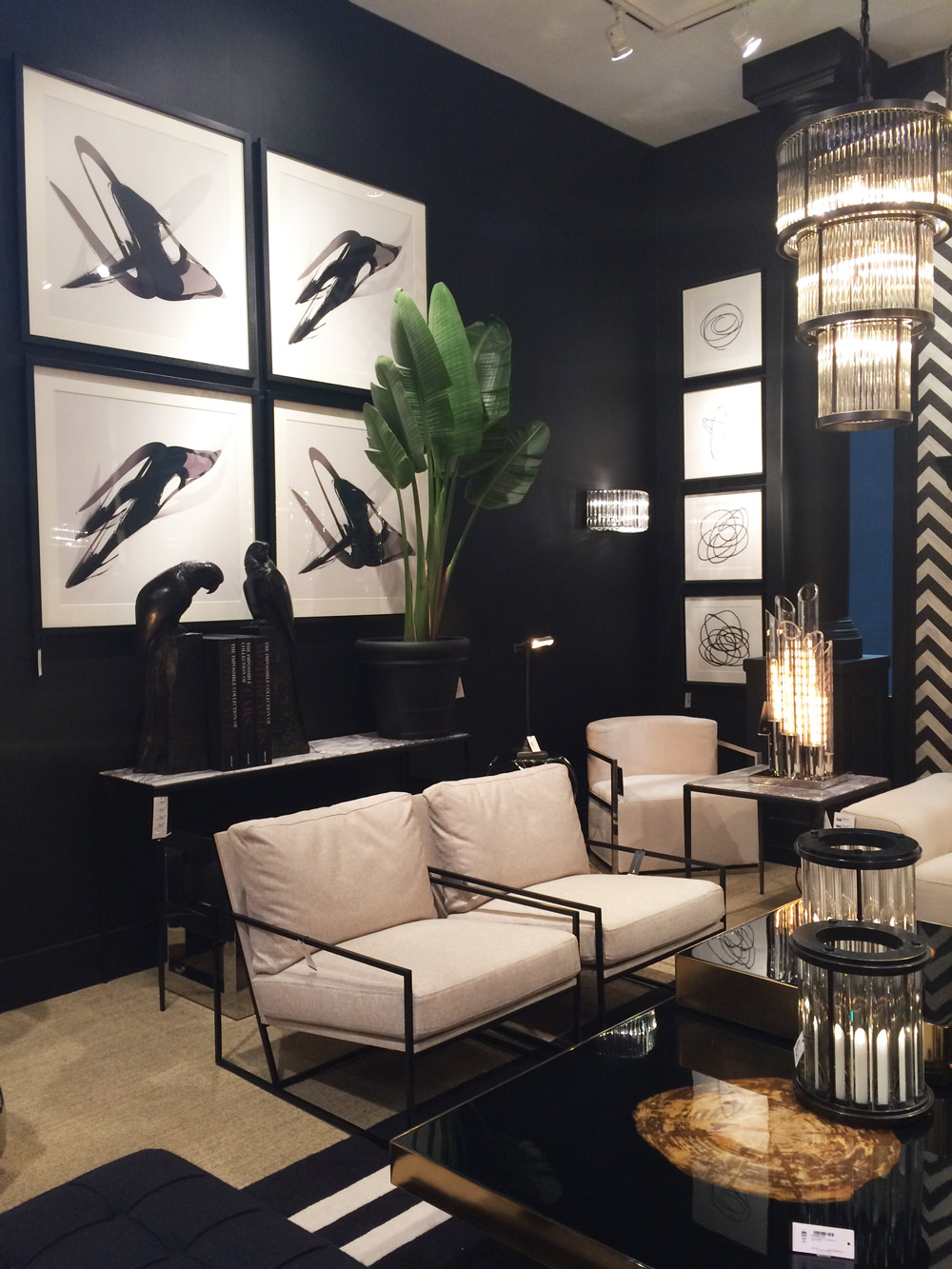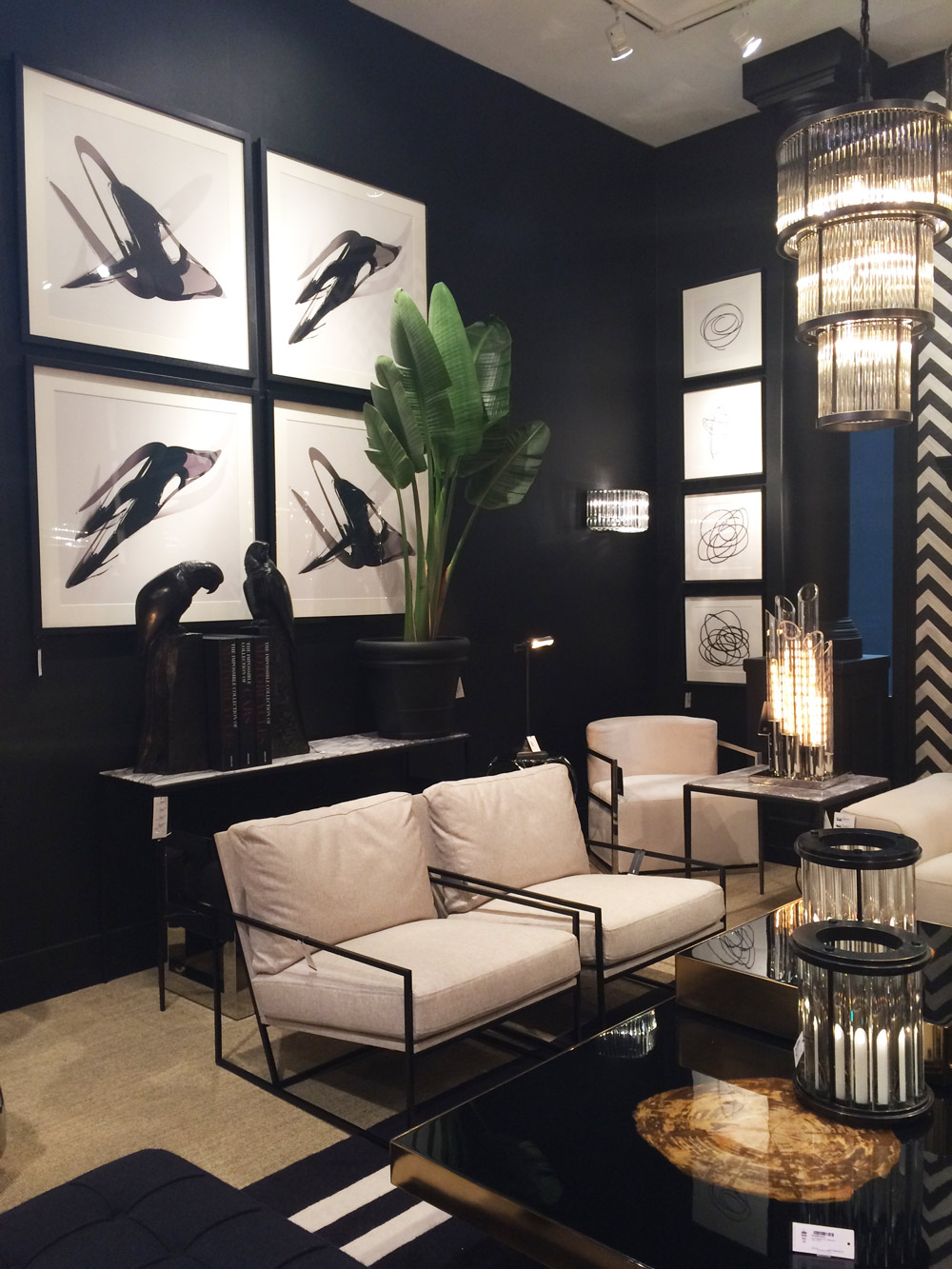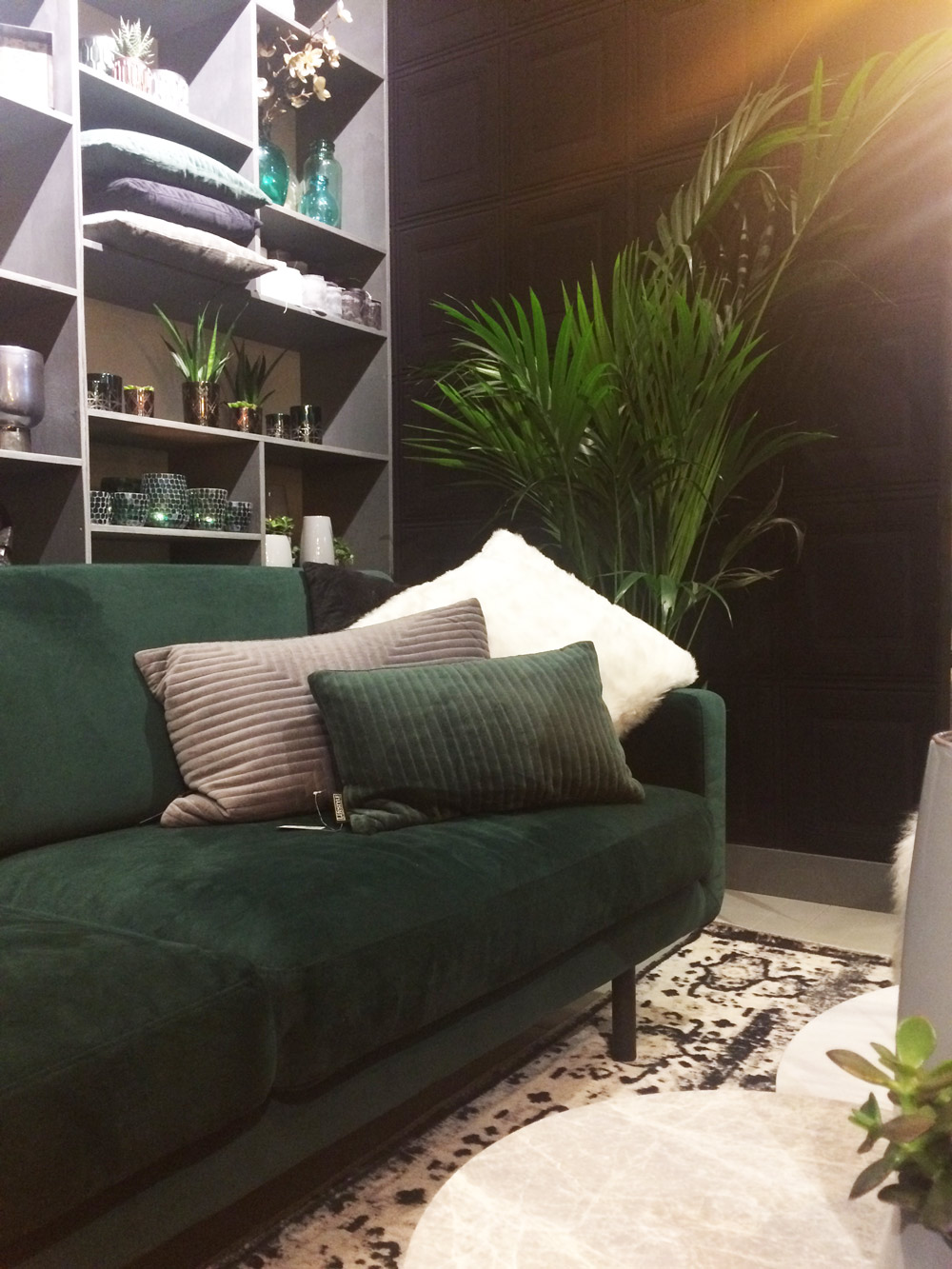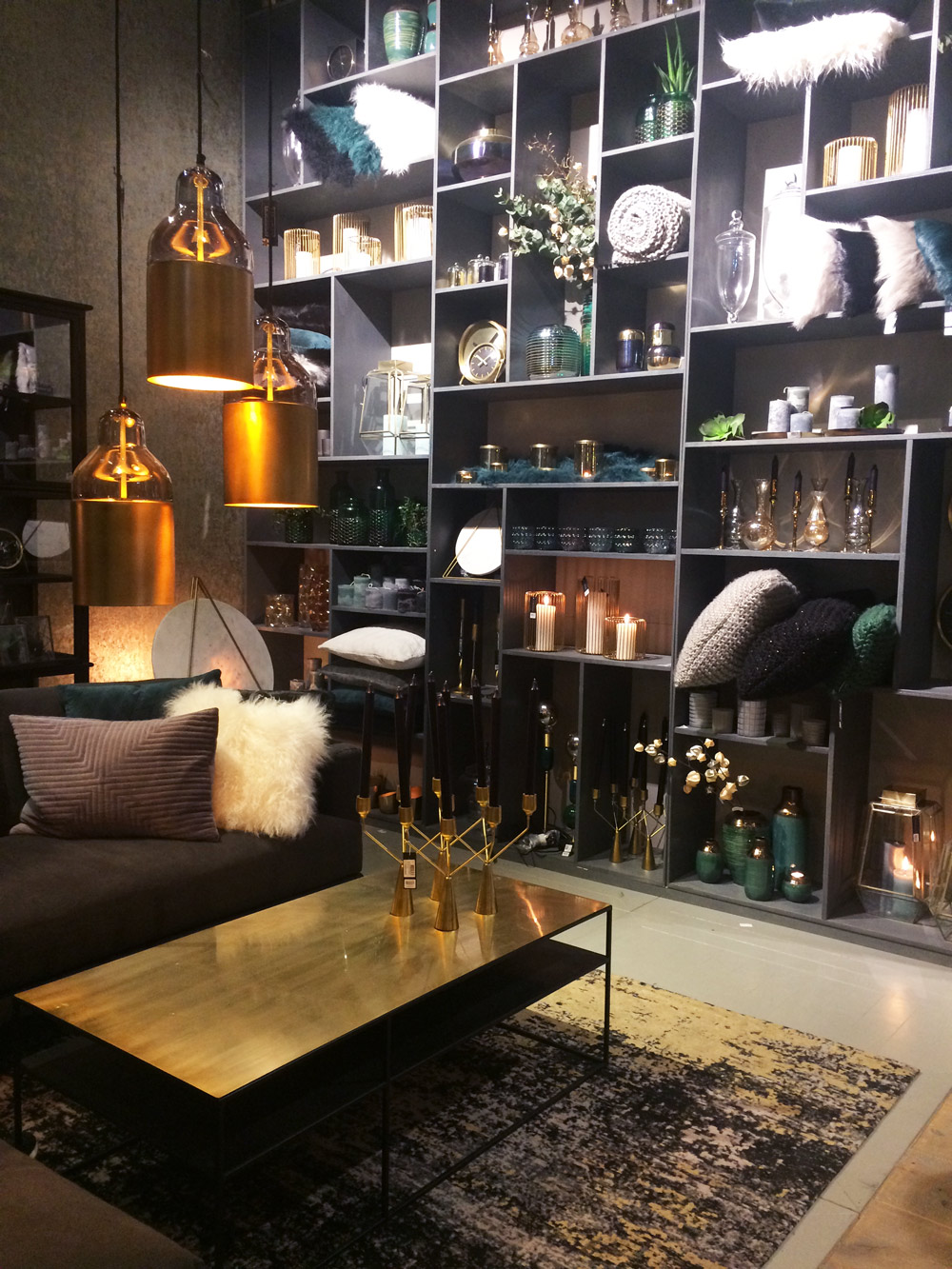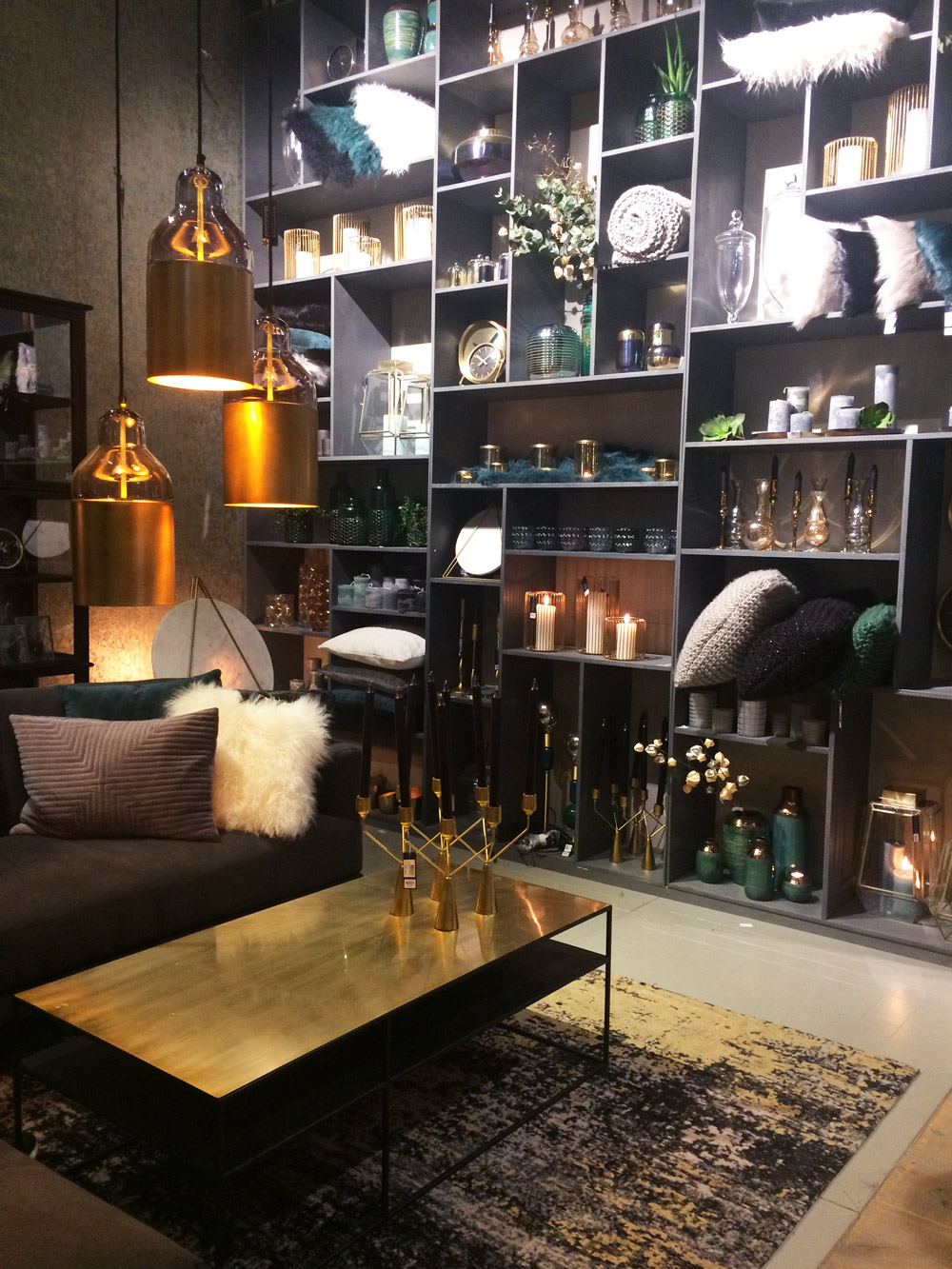 2018 INTERIOR TRENDS #5: GREENERY
If you have green thumb, you can create an orangery in your room, because 2017/2018 year is filled with green plants, the more, the better.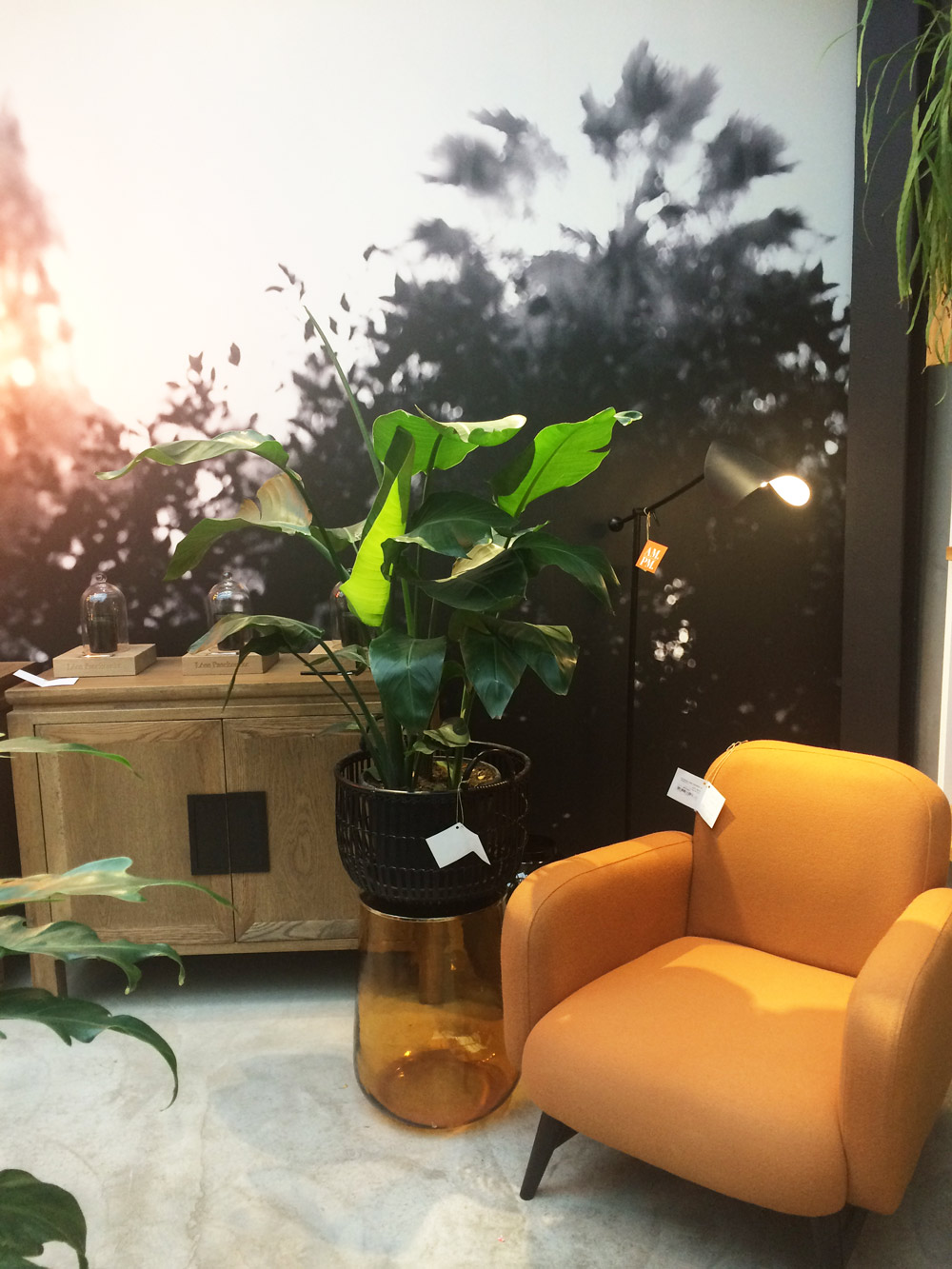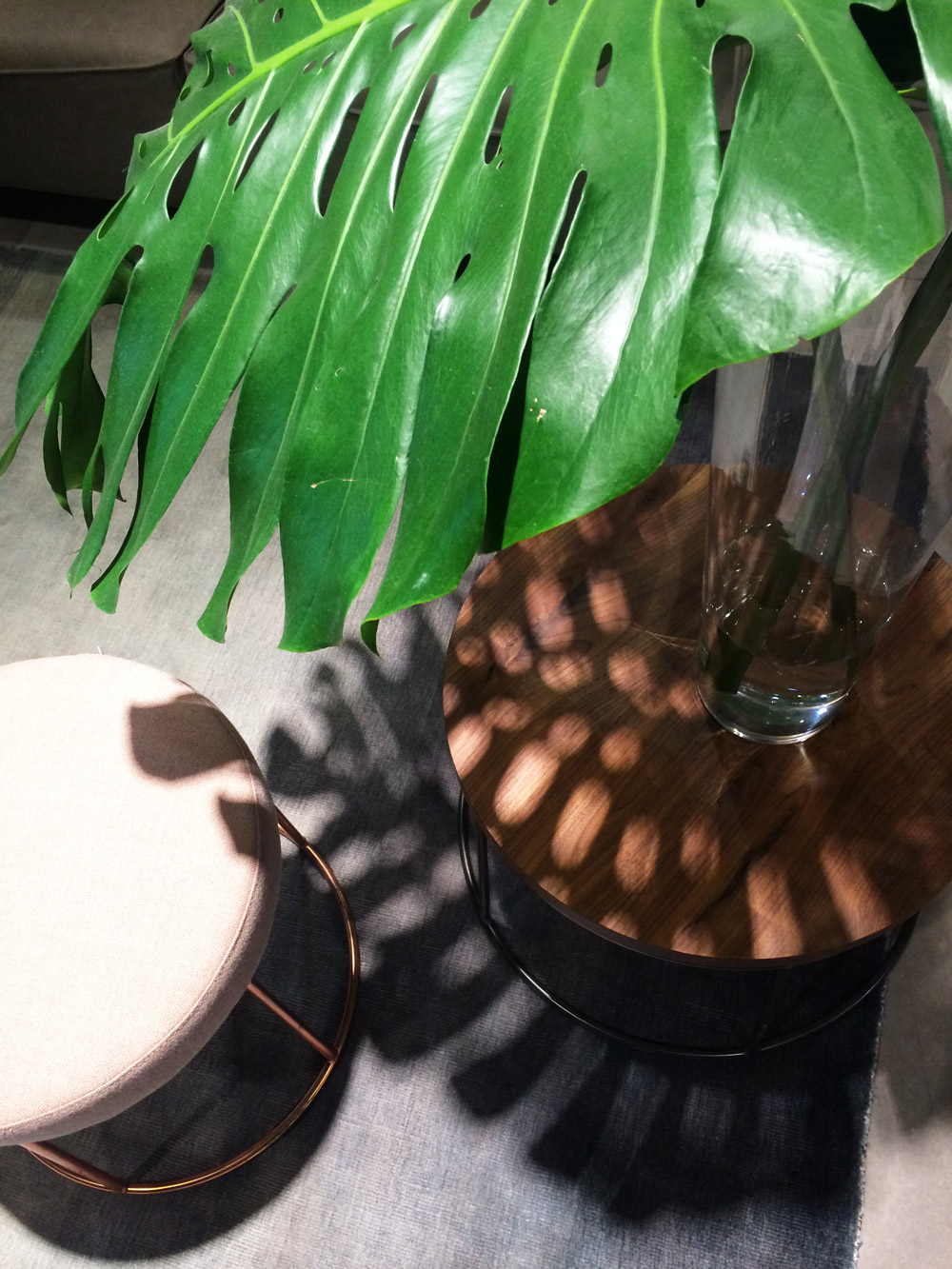 2018 INTERIOR TRENDS #6: EXPRESSIVE ART
This year Maison&Objet is filled with expressive outstanding pieces of art. This firm whose objects are made in France creates bespoke furniture and accessories as this decorative surfboard. Any image or pattern can be created.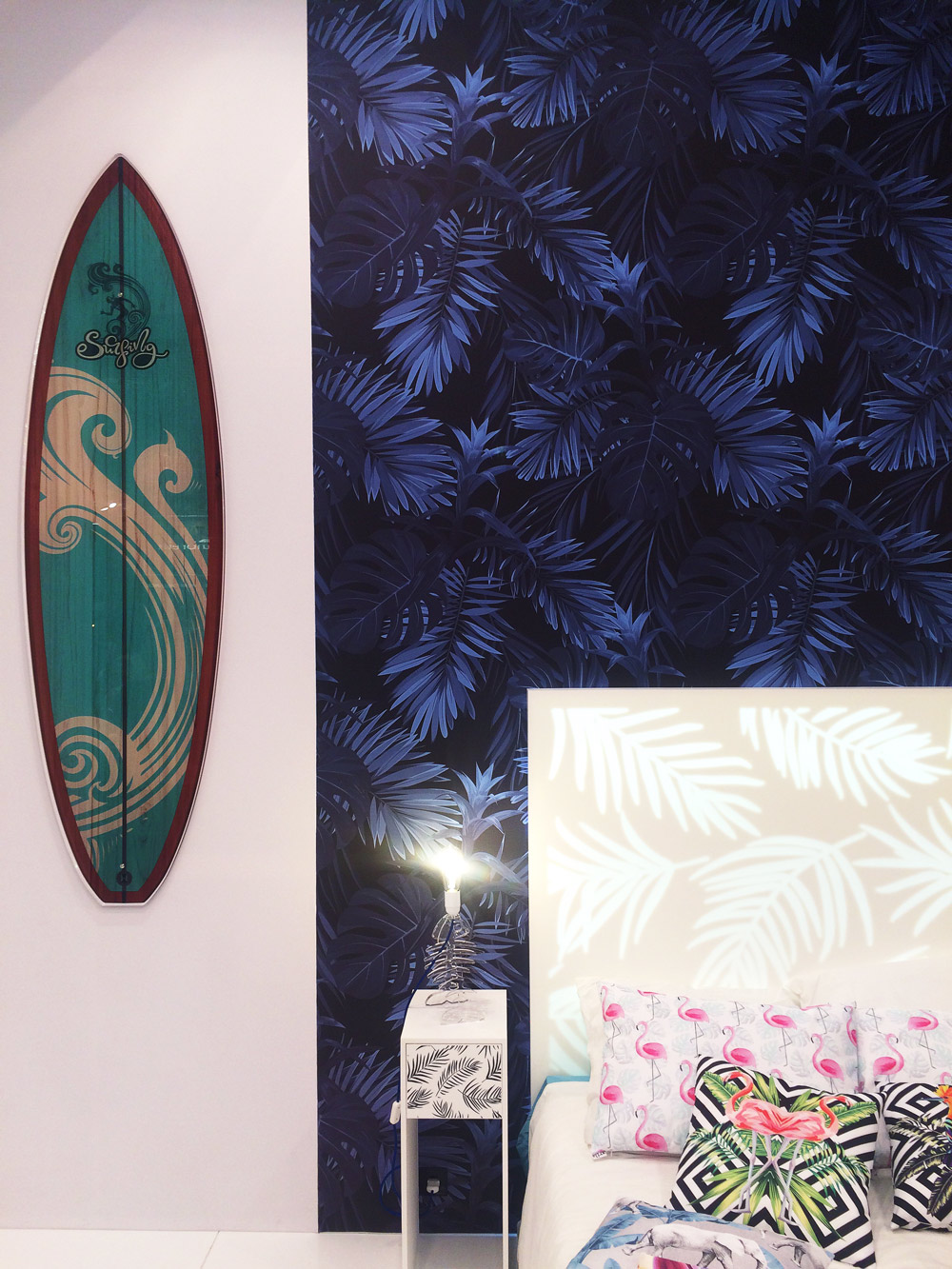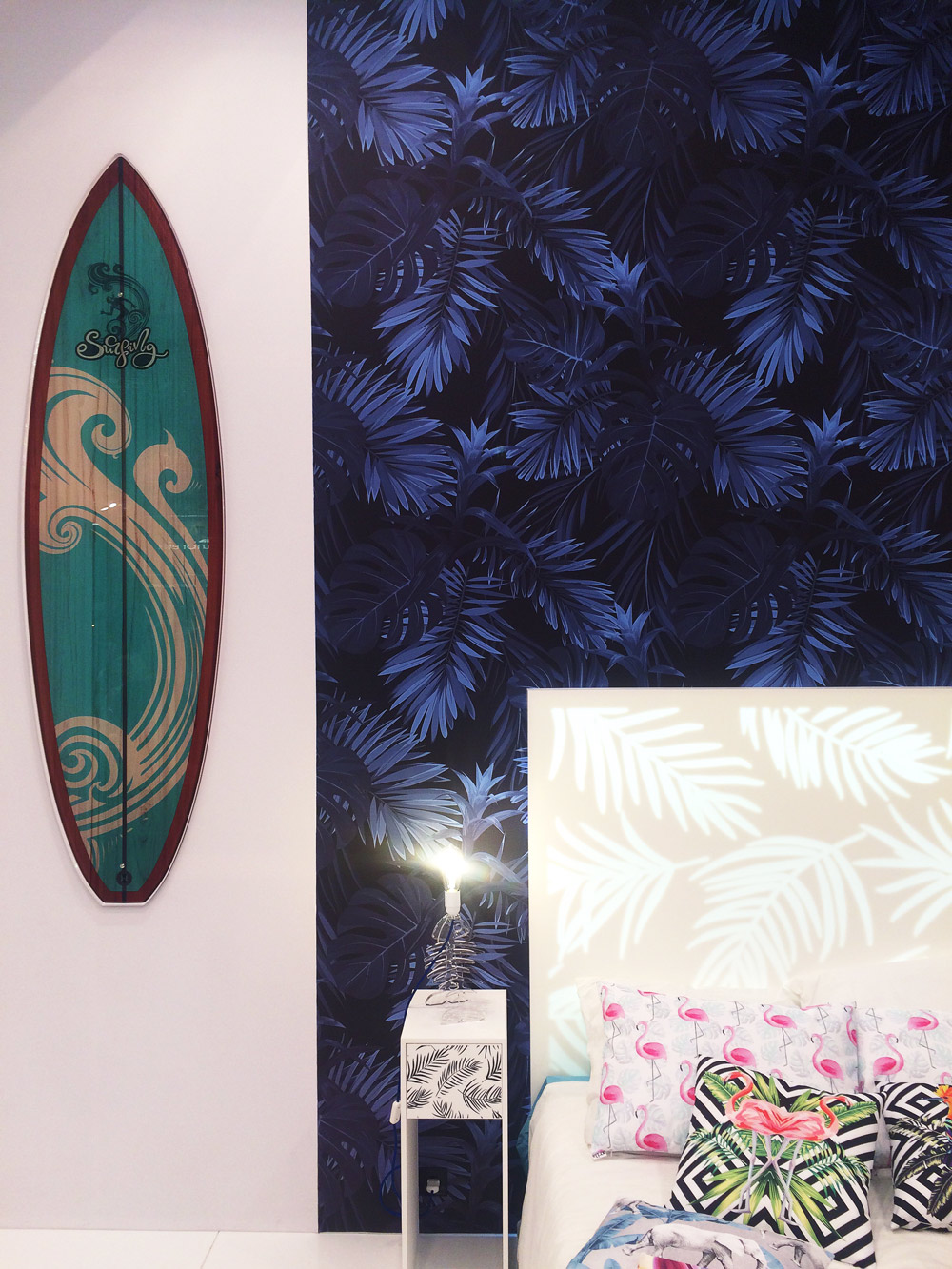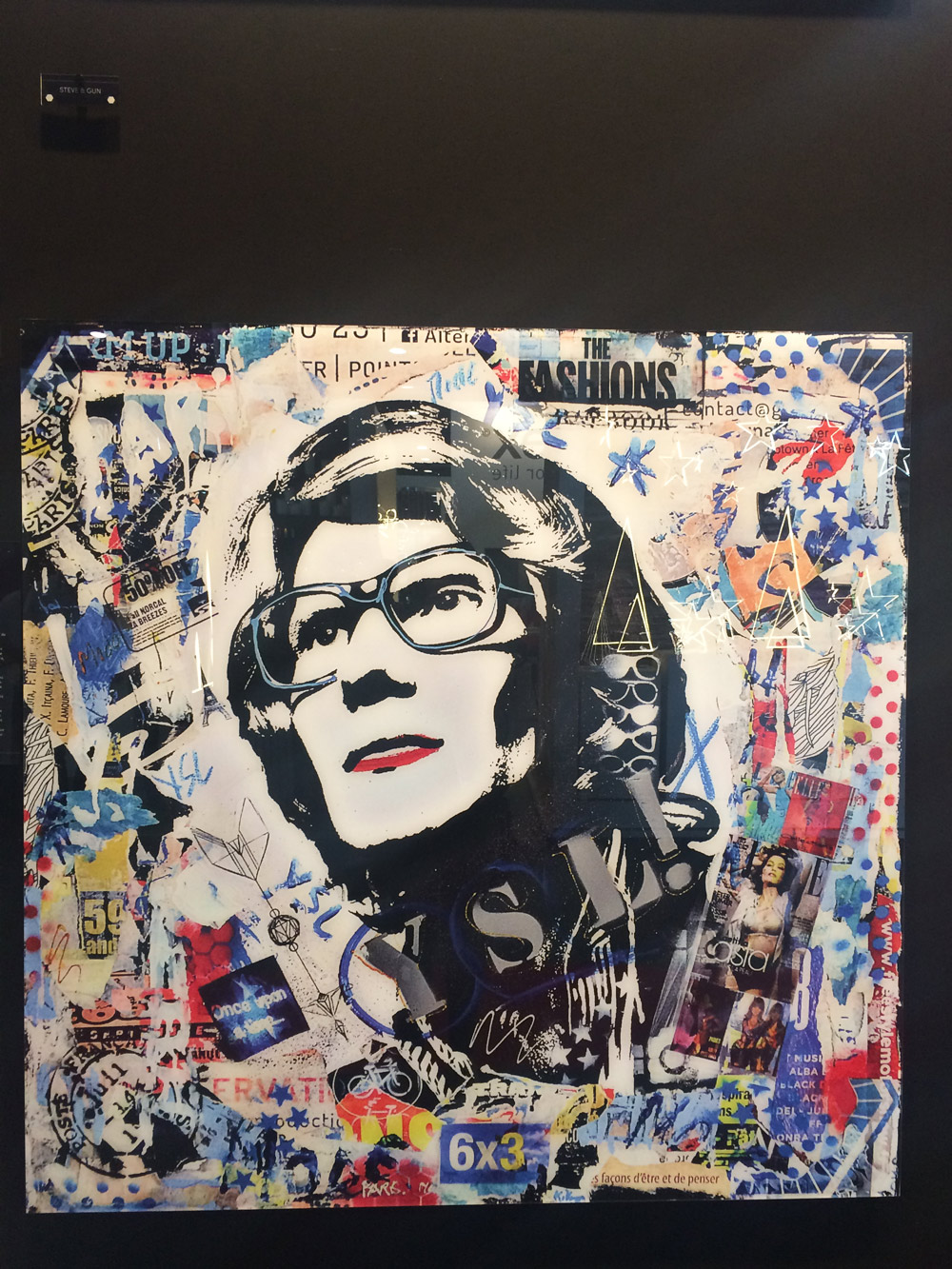 2018 INTERIOR TRENDS #7: BEAUTIFUL TABLEWARE
Mix and match colours, don't be afraid to play with various sizes plates. Your guests will be amazed with your decorator skills.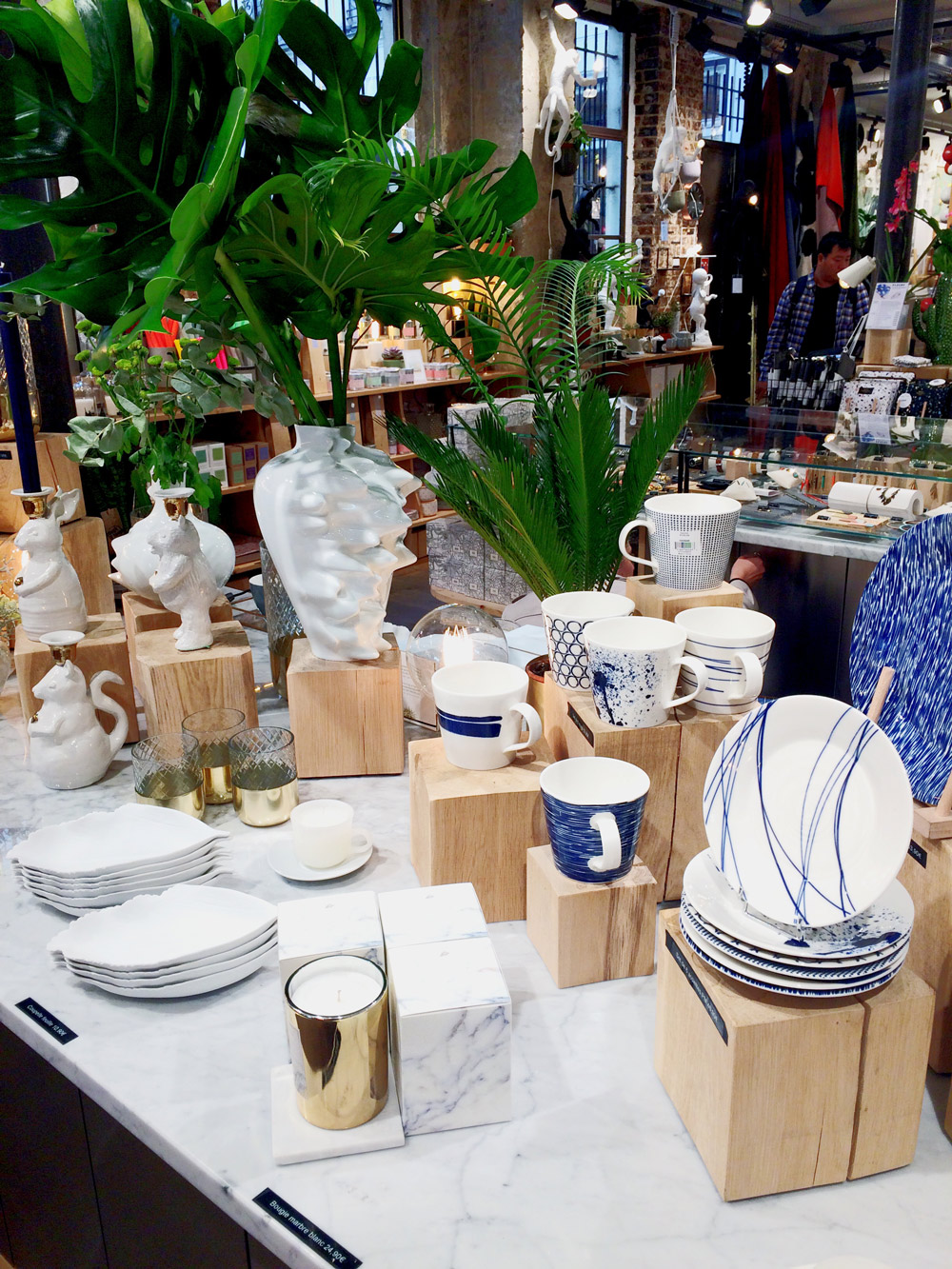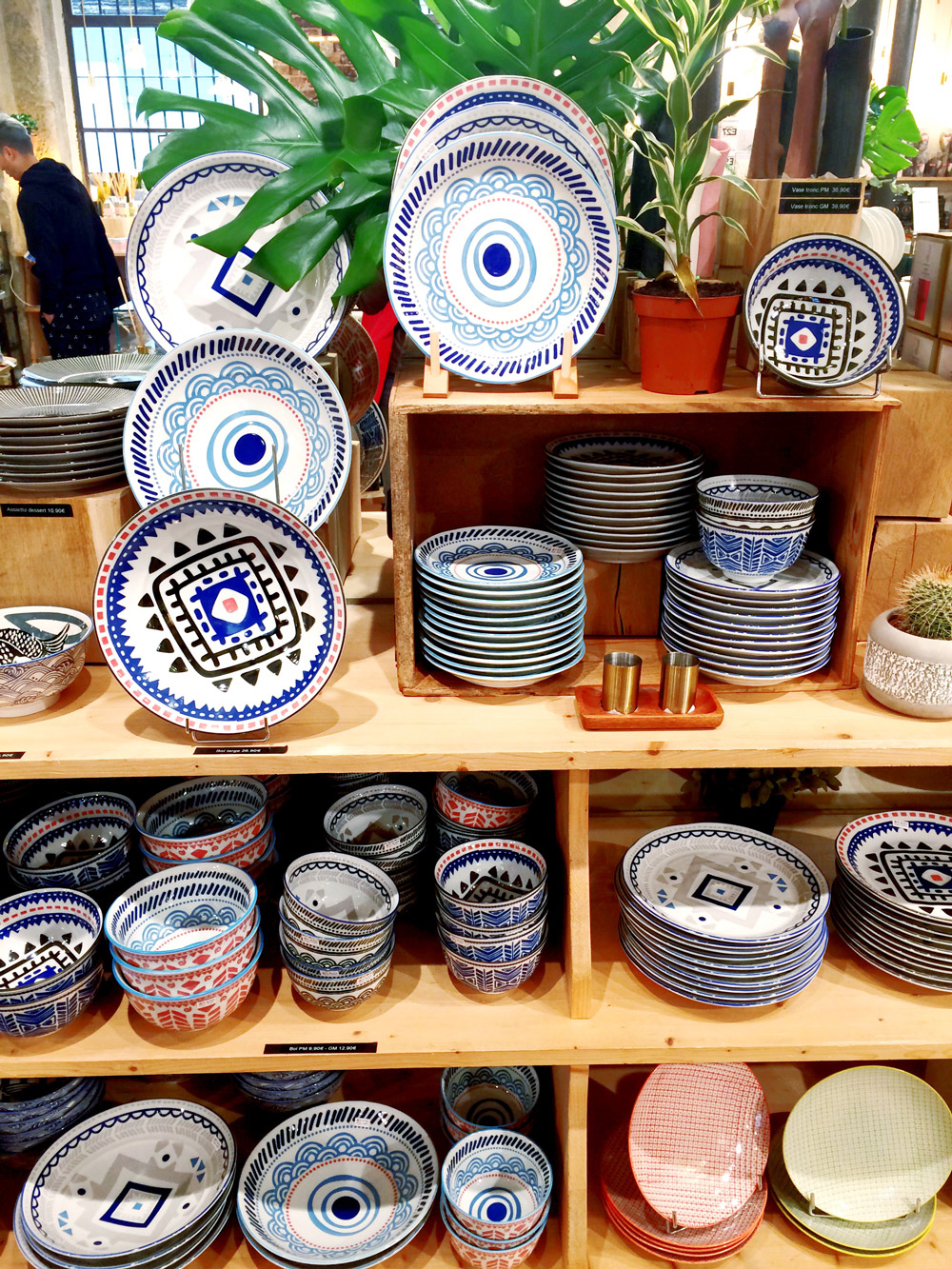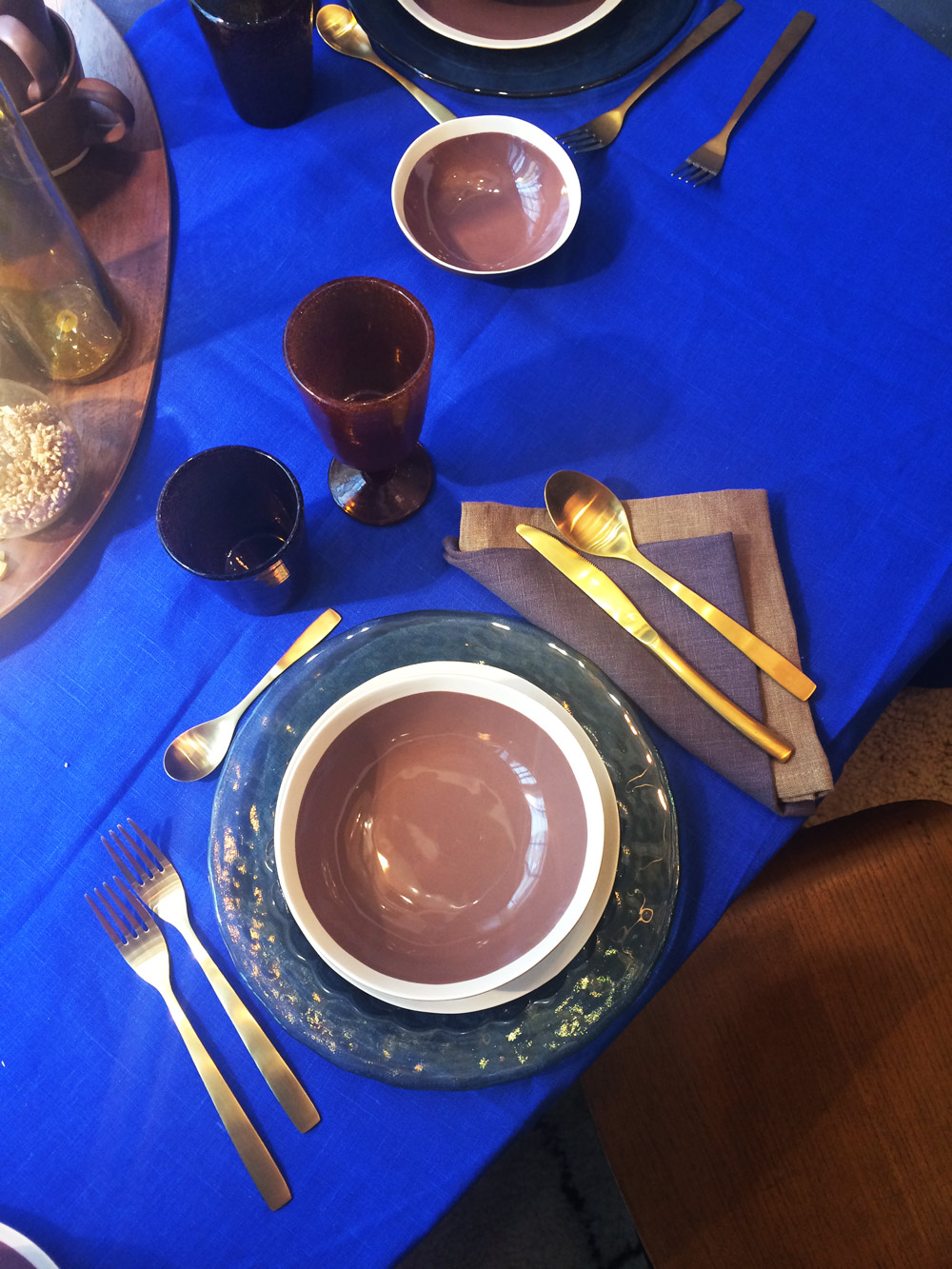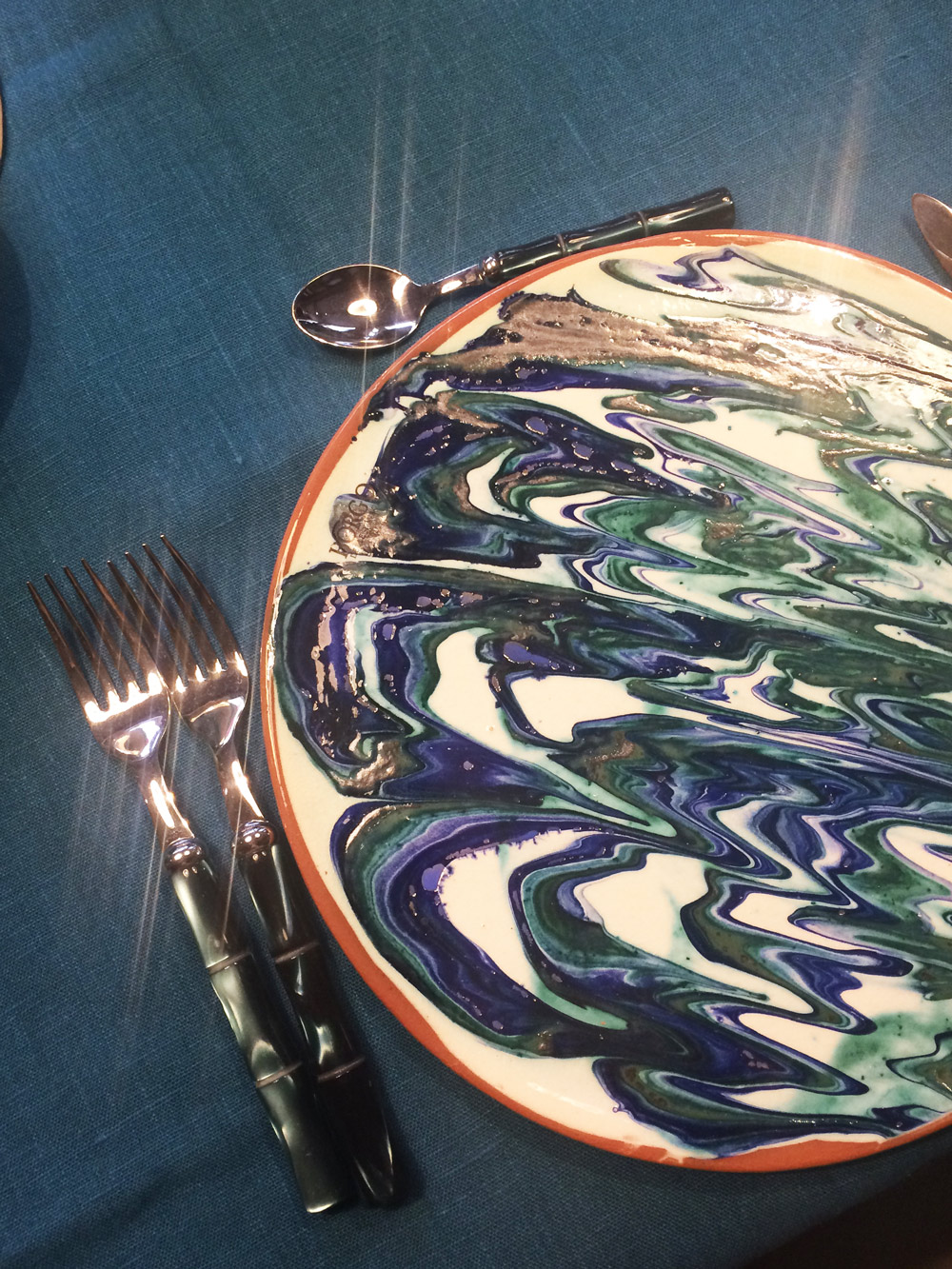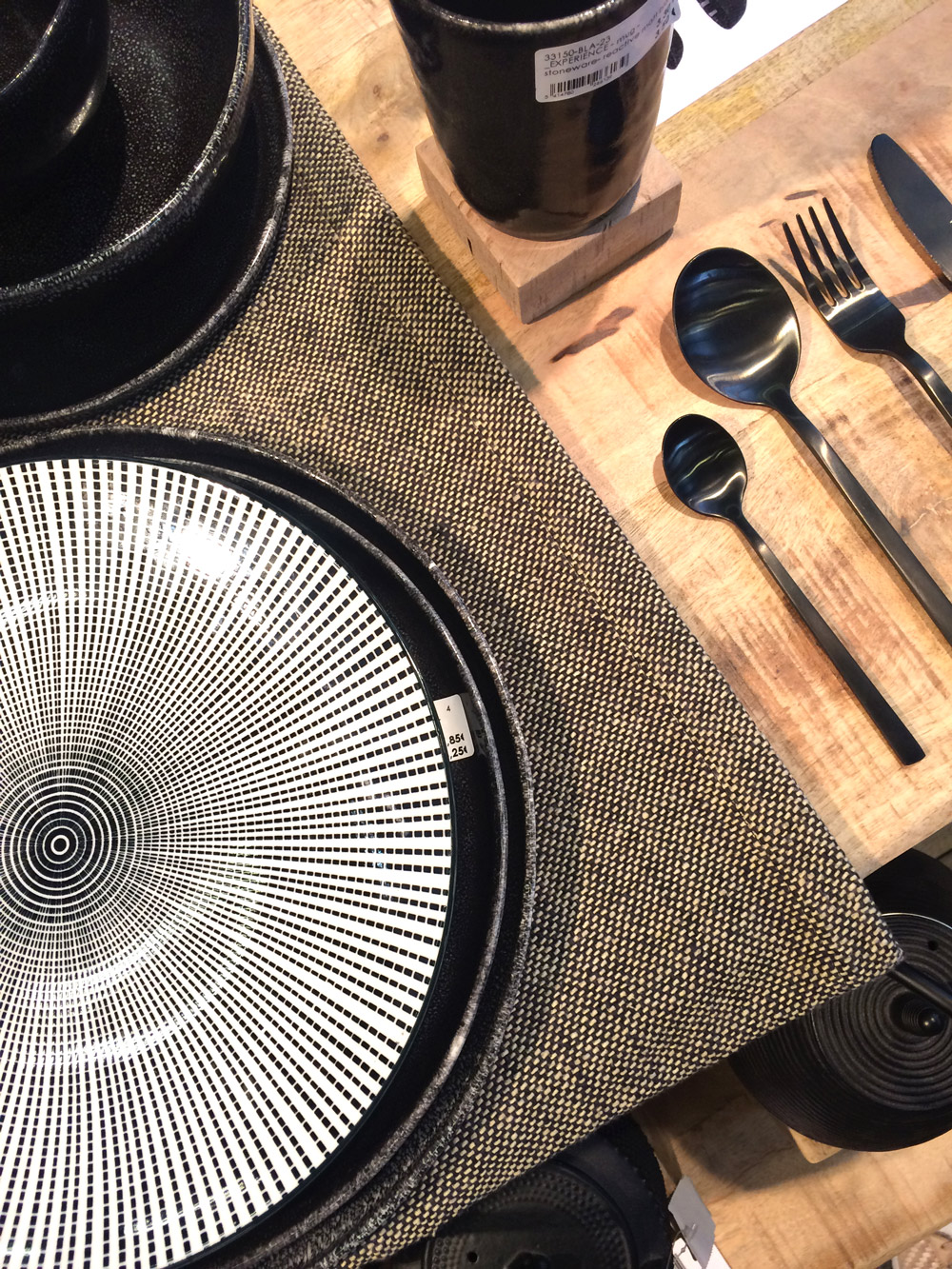 2018 INTERIOR TRENDS #8: ODD SHAPE MIRRORS
Odd shape mirrors are perfect solution to a lonely wall. Combining some mirrors and juju hats you can create absolutely stunning statement wall behind your sofa or console.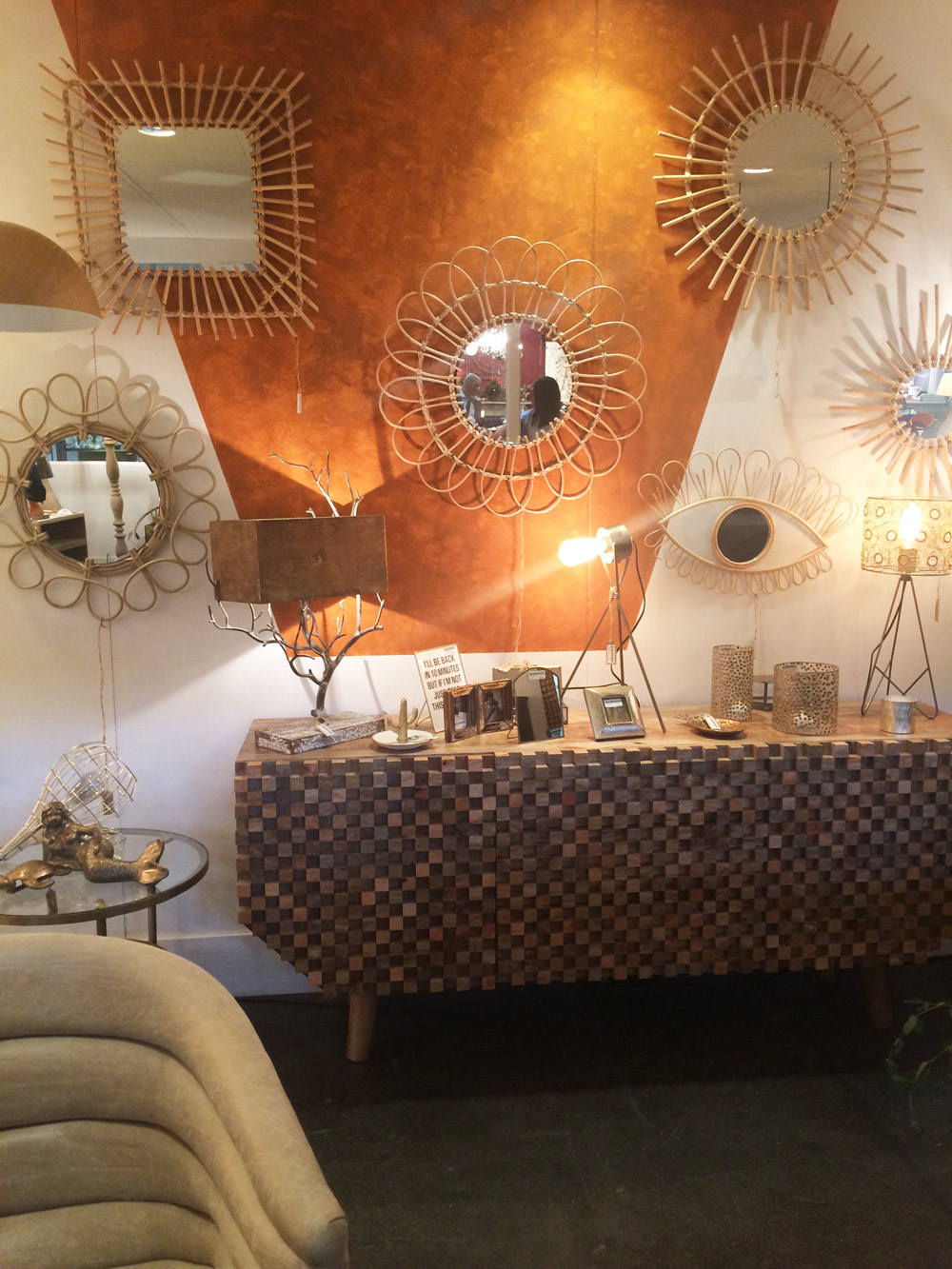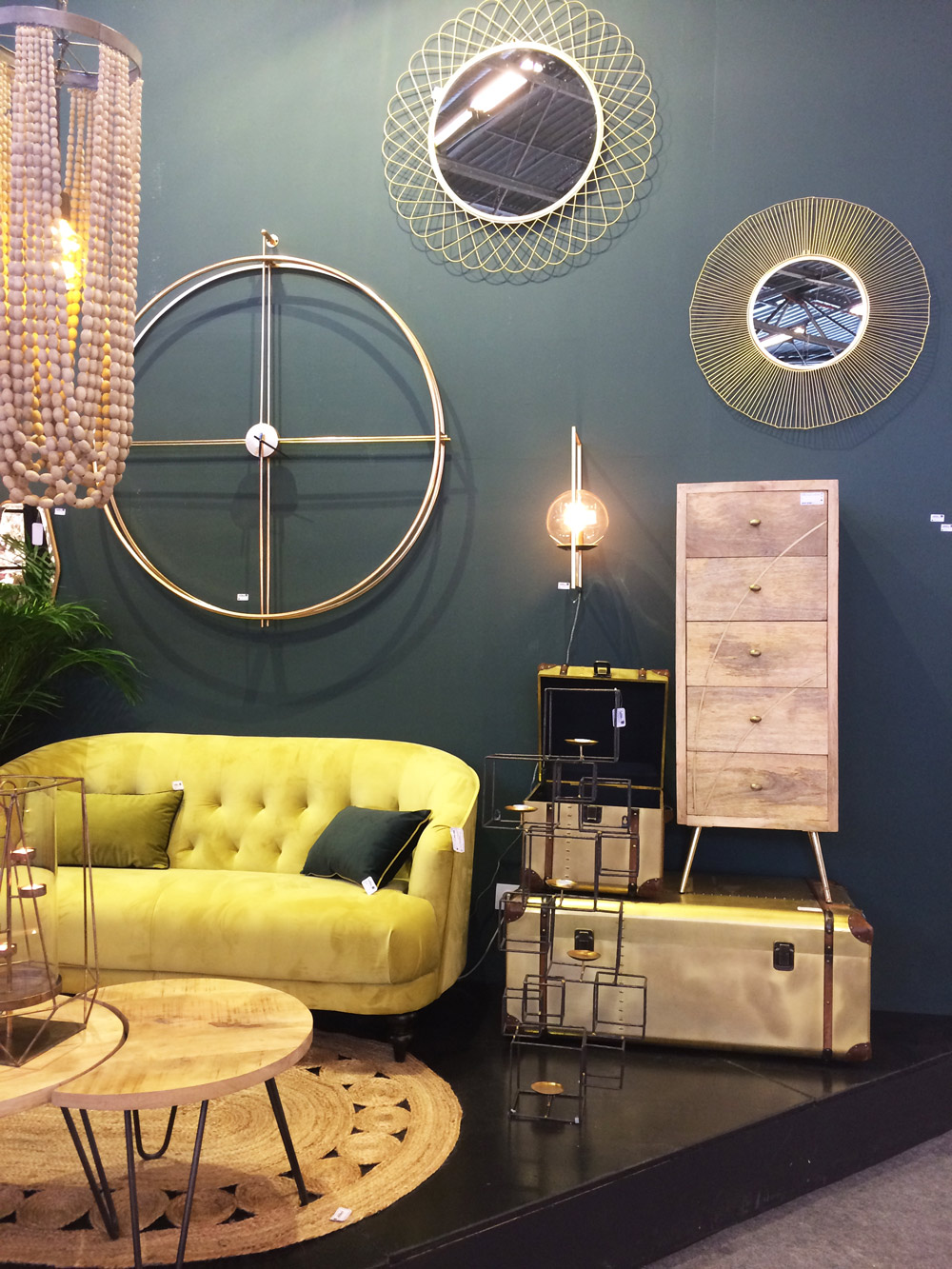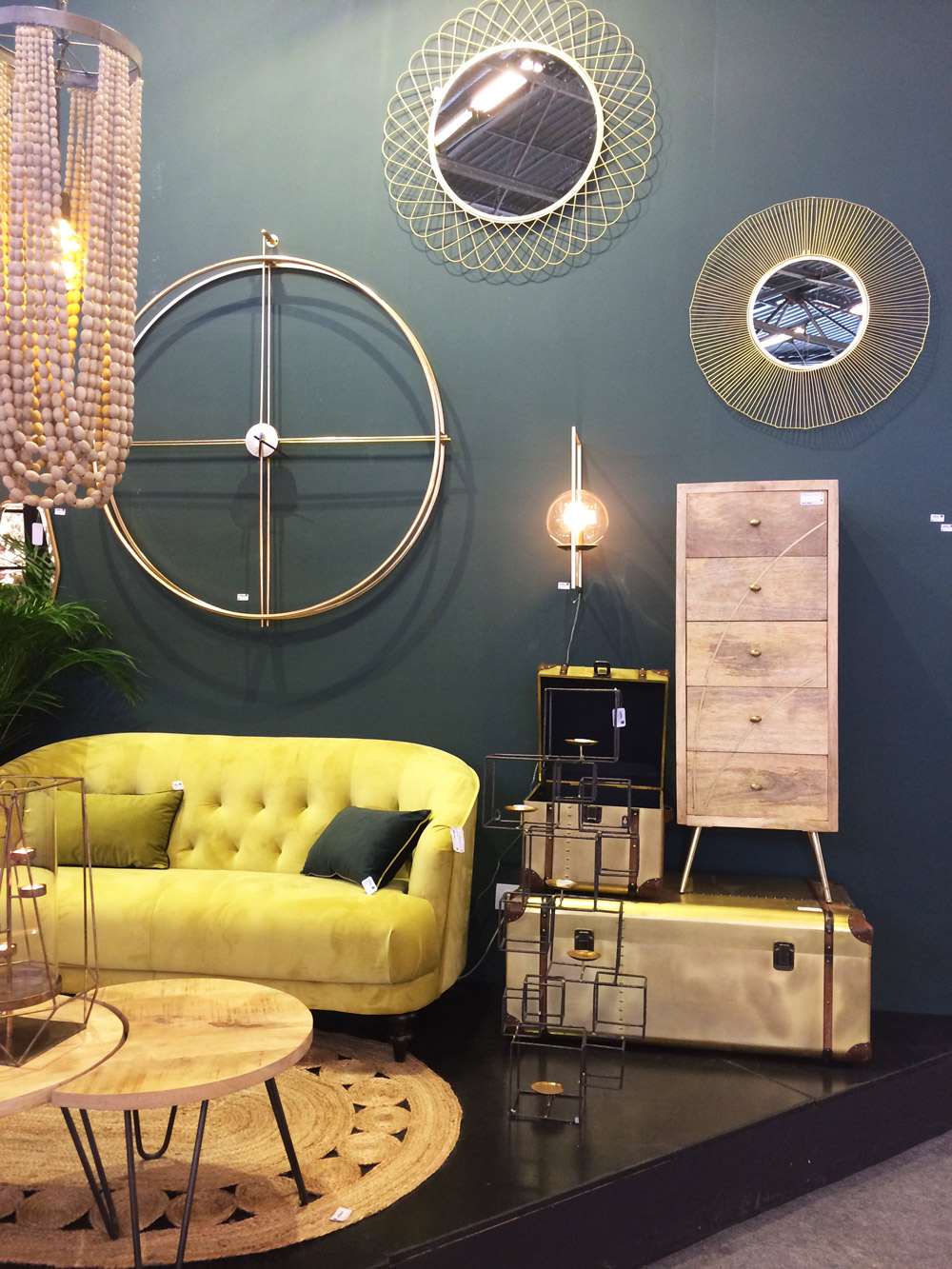 2018 INTERIOR TRENDS #9: ETHNIC DECOR
Tribal attributes as jewellery or masks are also present this year as during earlier years. Juju hats, as since forever, makes perfect match with mirrors or using alone.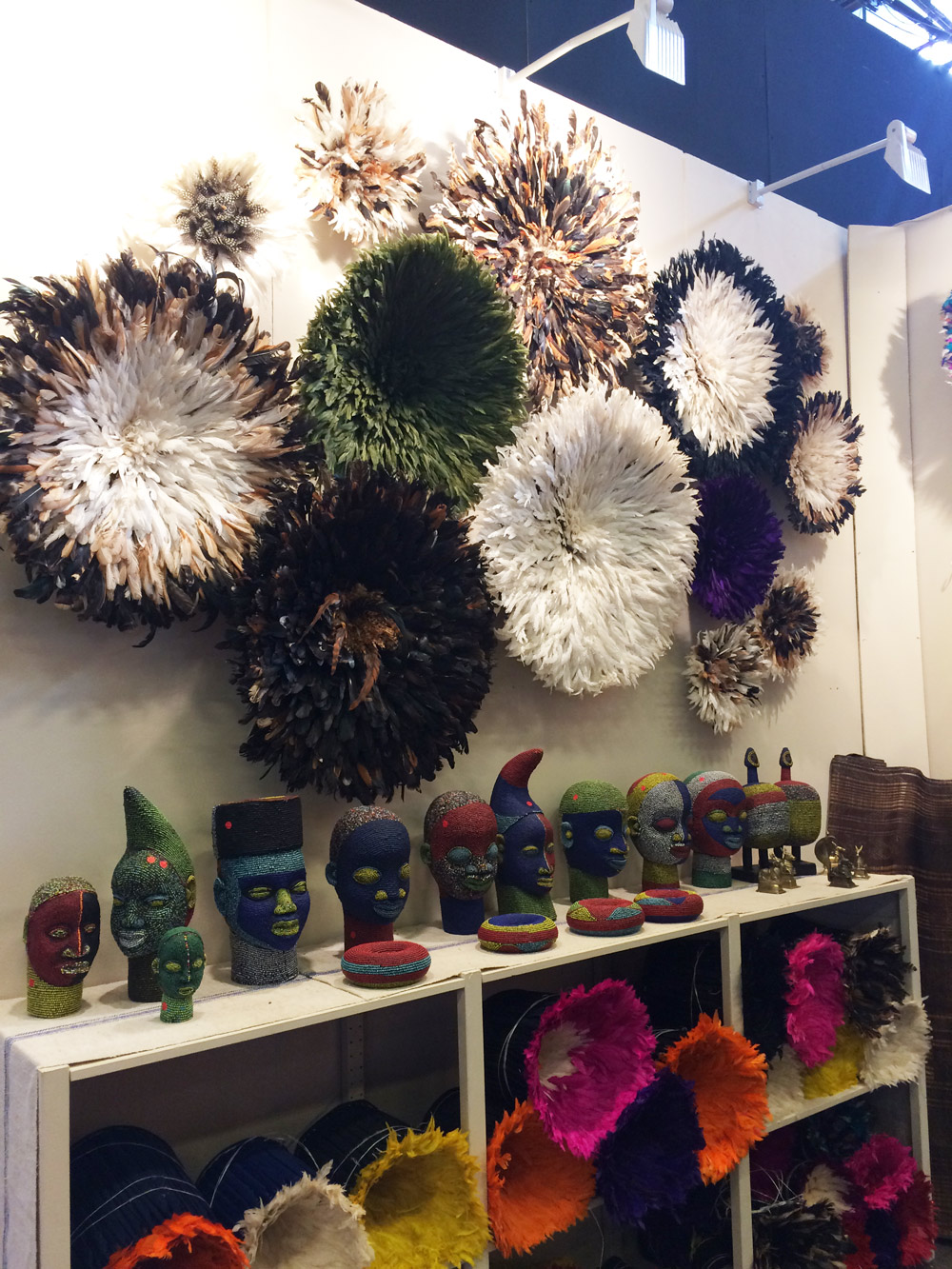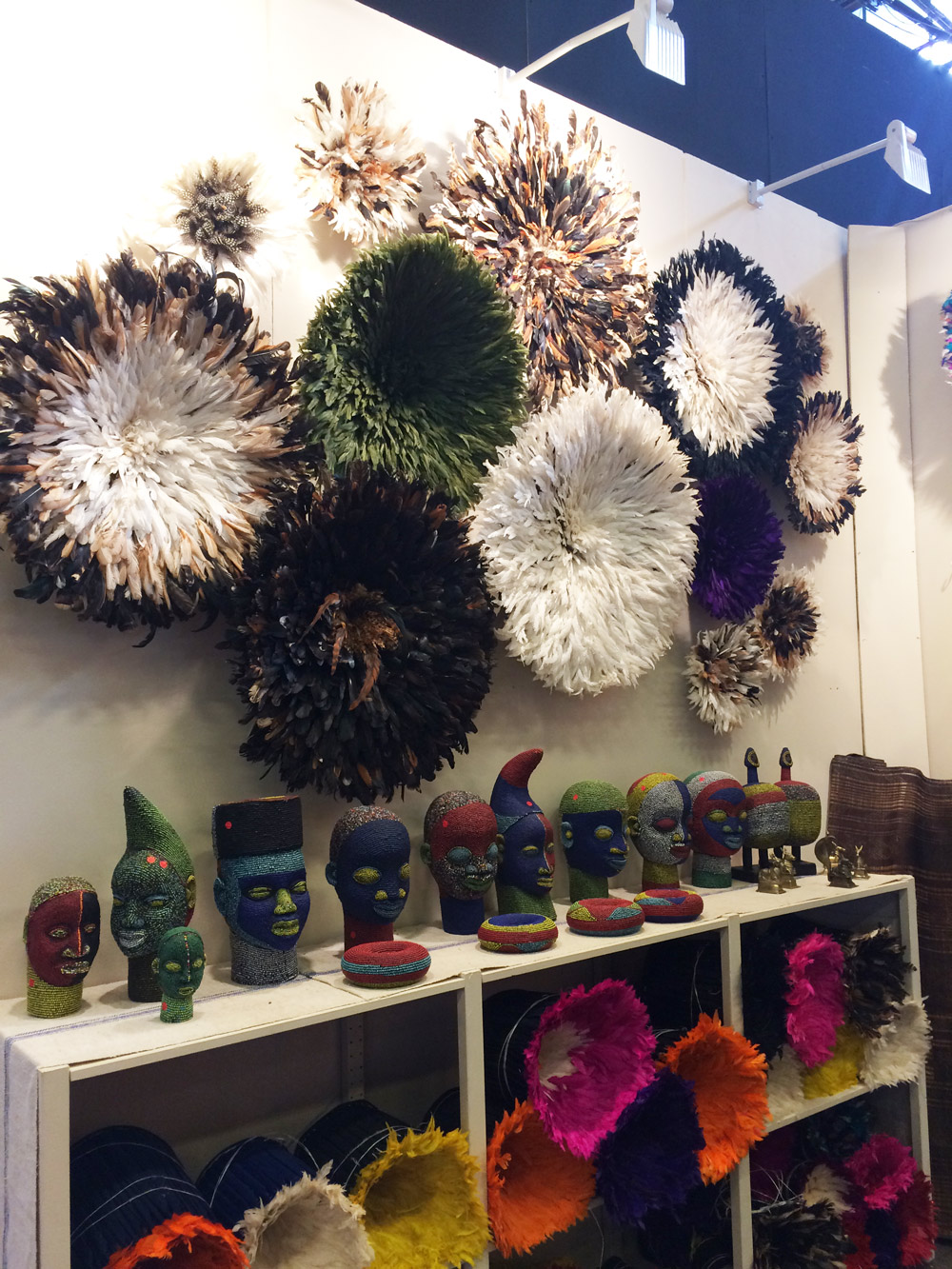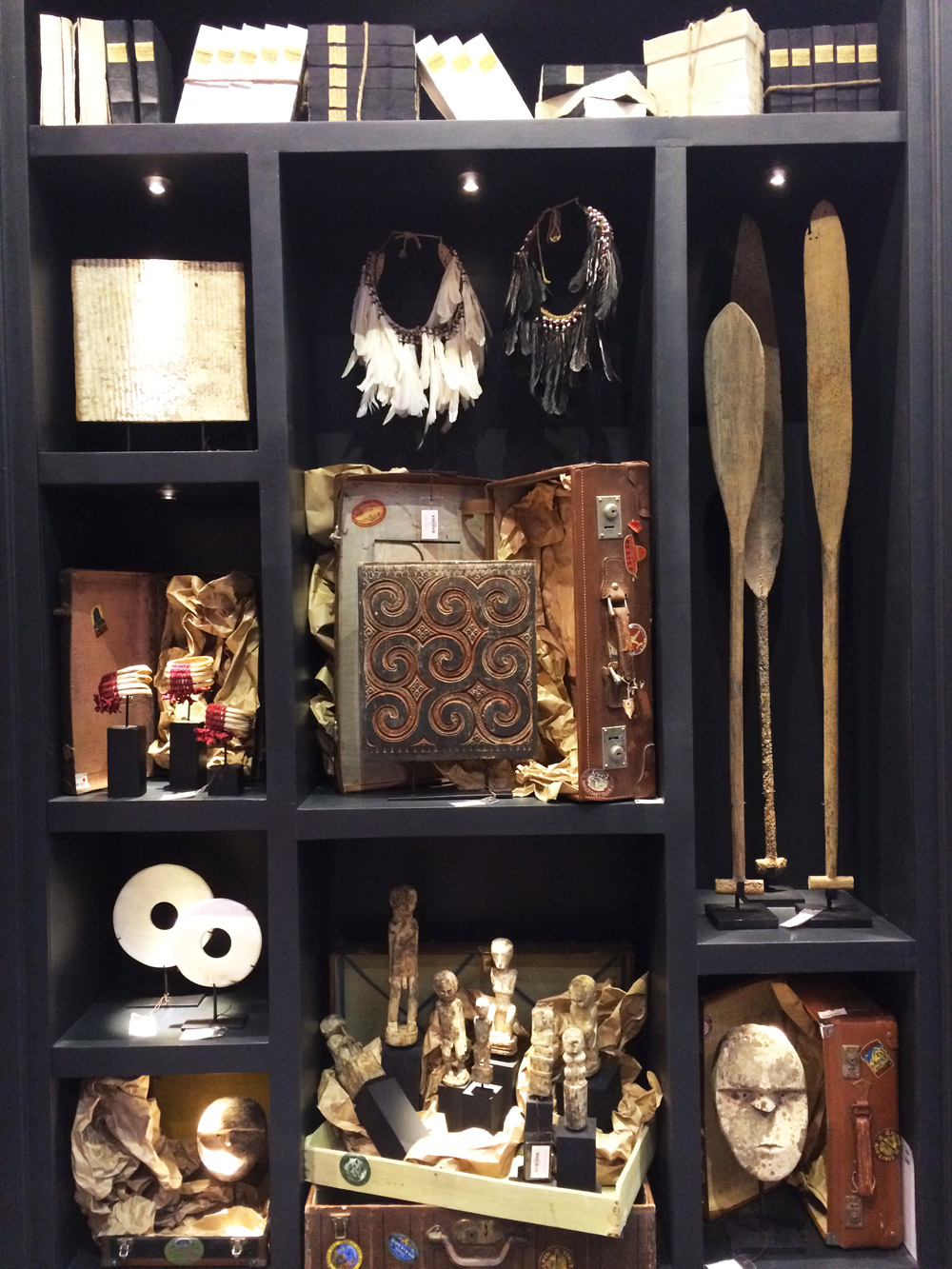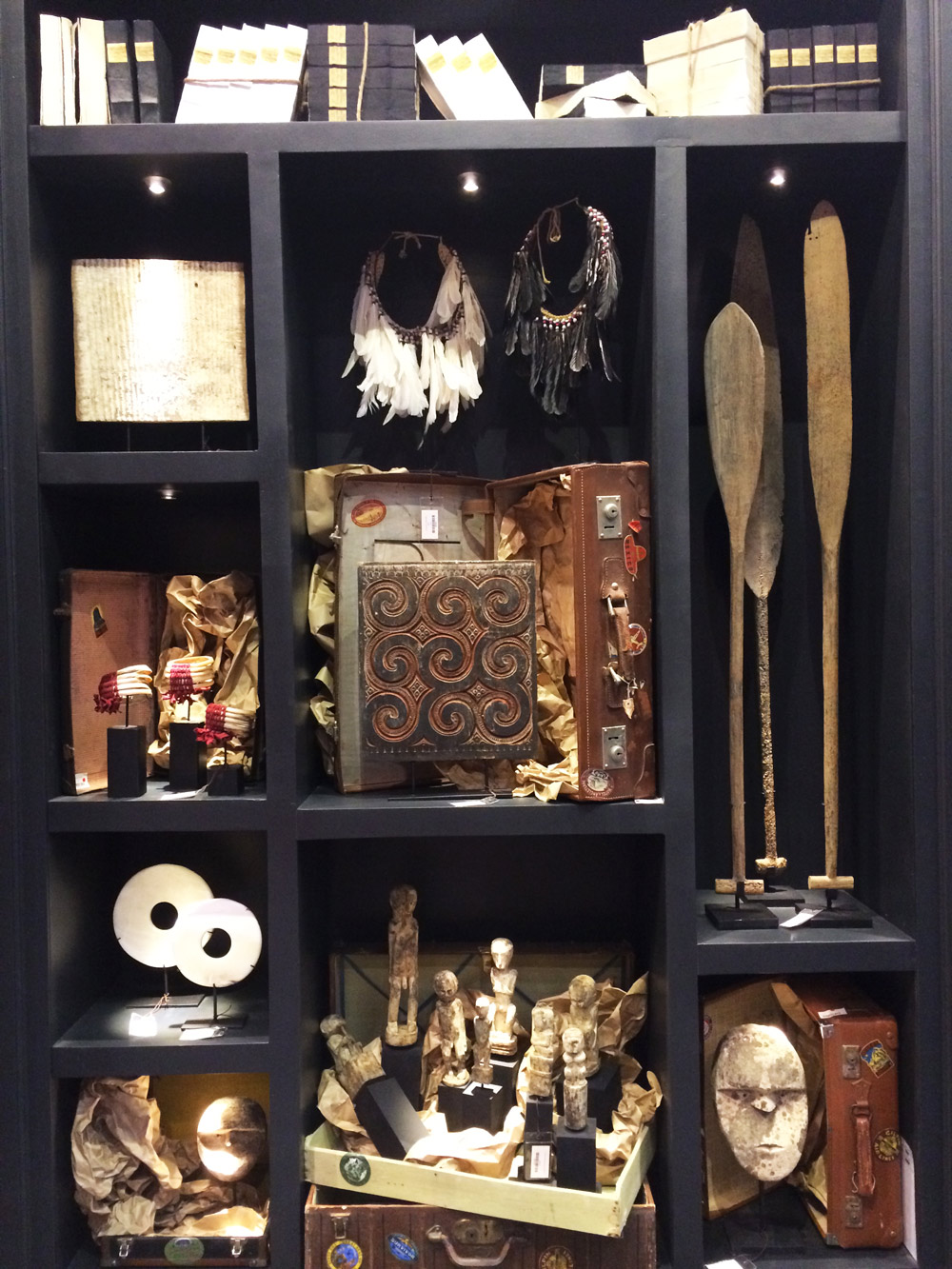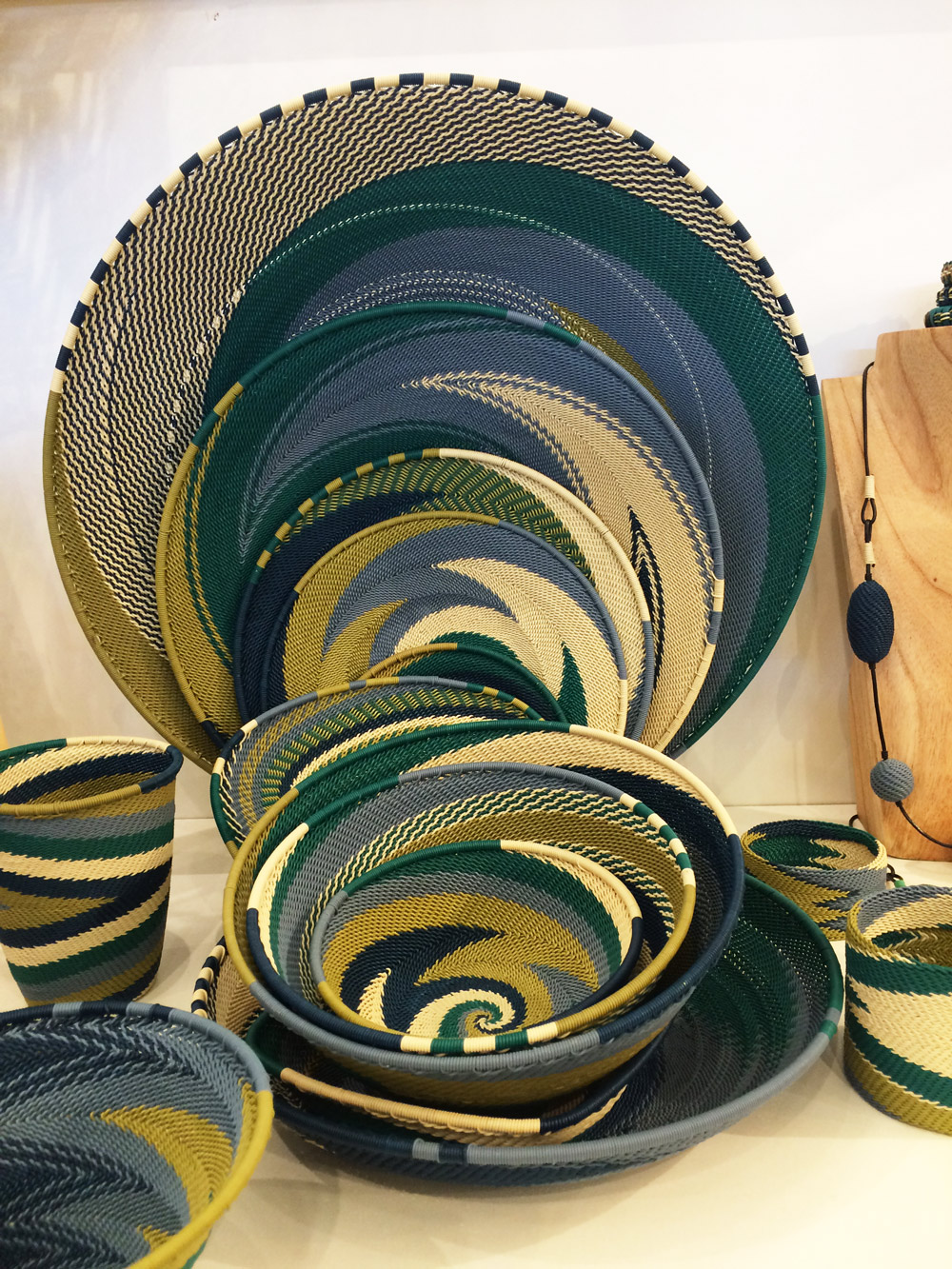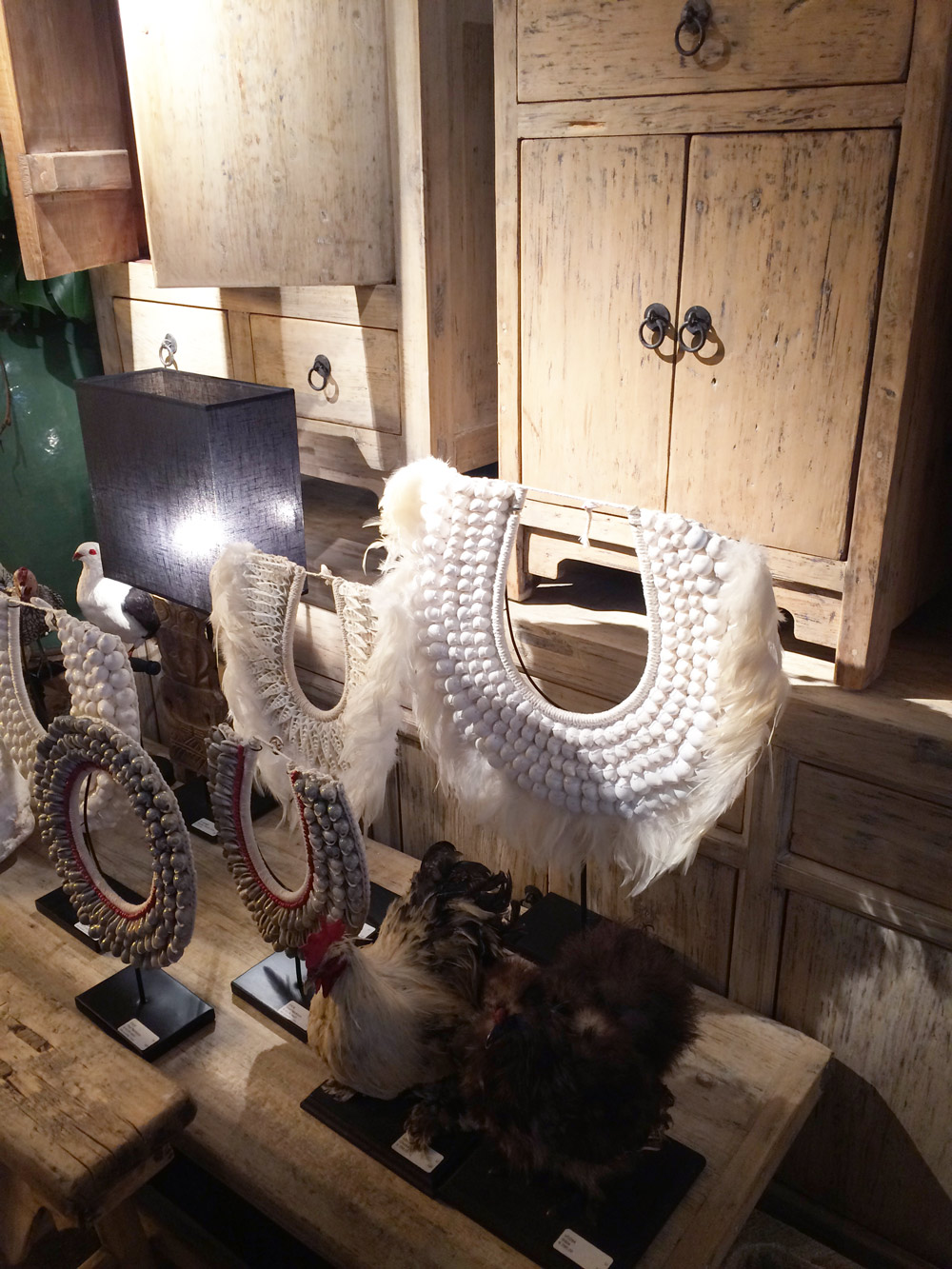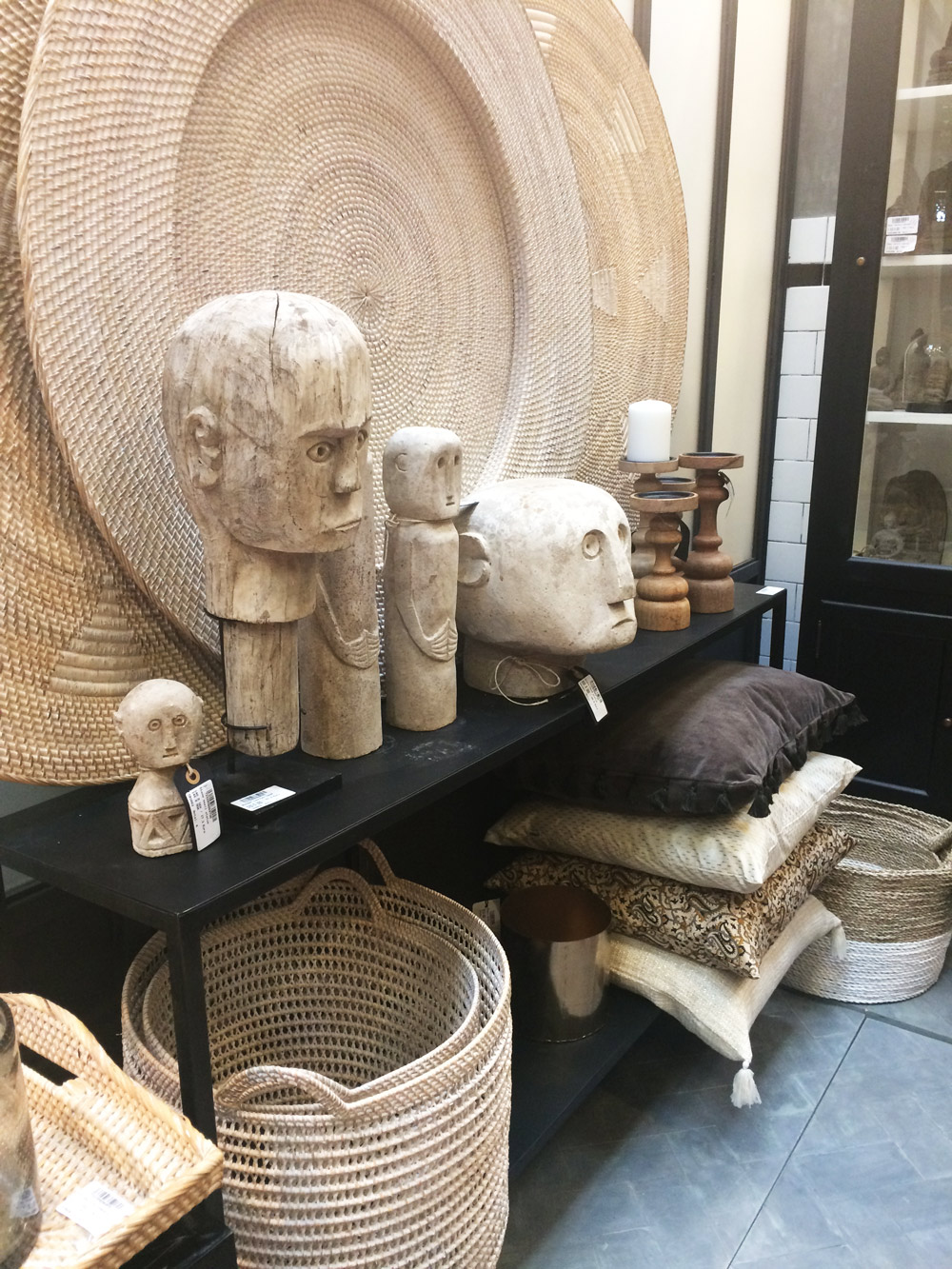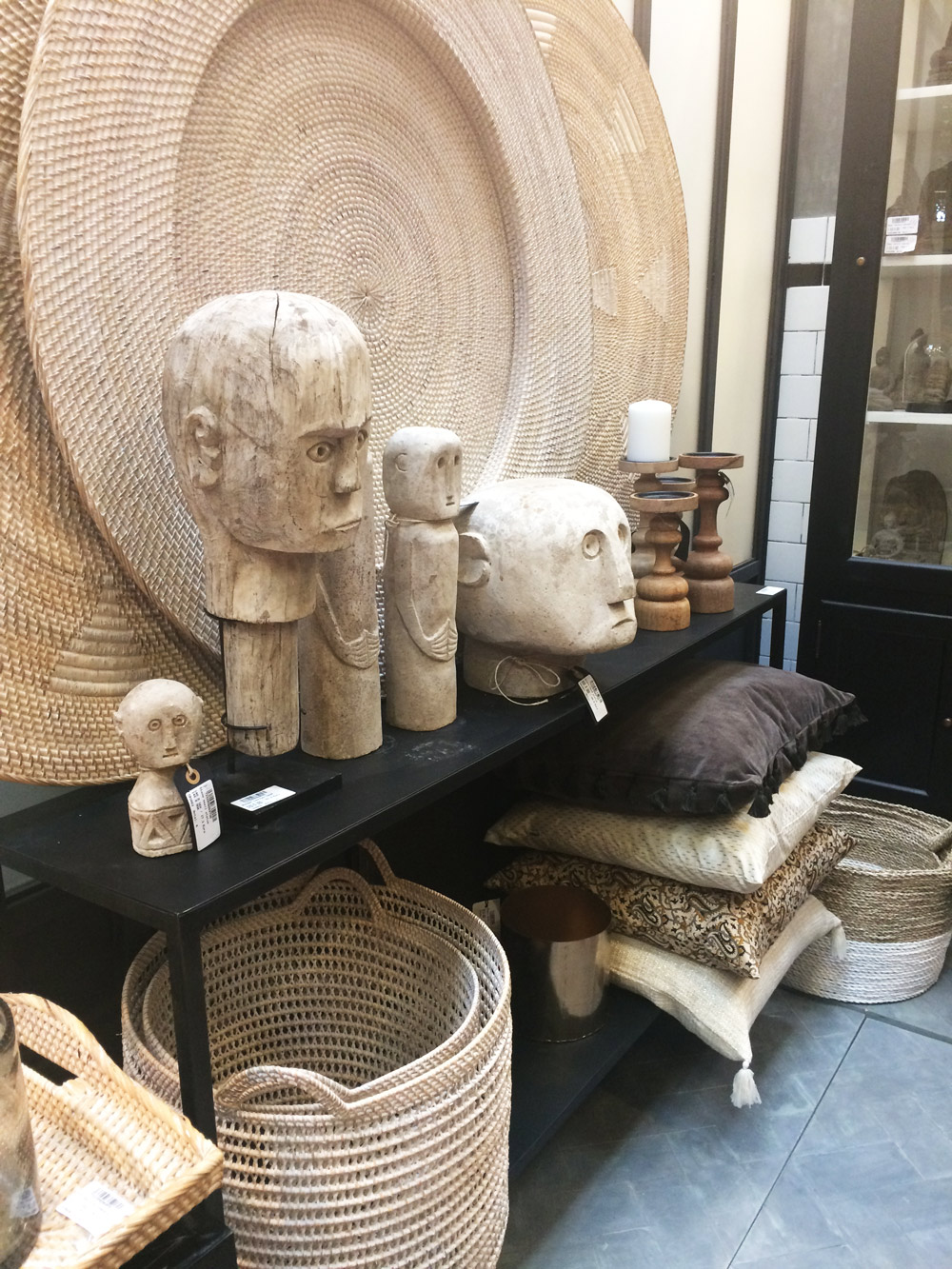 2018 INTERIOR TRENDS #10: LANTERNS
Big lanterns for your decor, candles or flowers make a great statement all year long. It creates warm and inviting atmosphere during winter if you decide to put candles there.
2018 INTERIOR TRENDS #11: TEXTURED WALLS
Painting walls is not enough today. if you really want to make the best of your place, be brave enough and discover what hides under the paint coat. Create more drama and intensity with various decorative wall techniques which imitates old walls, concrete, metal, bricks, ancient drawings etc.
I hope you enjoyed reading this article and all the news I could gather in one place. Of course, more news are coming soon! What are your impressions about the new Hygge? What interior do you prefer? Let's chat!
Let's connect! Promise no spam: