Hey! I wanted to share with you 2 beautiful installations I visited during Milan Design Week (Fuorisaloni 2018).
Milan Design Week: Phillip K. Smith III for COS

 

"Open Sky"
What does Milanese sky and 16th Century Renaissance architecture have in common? During my stay at Milan Design Week 2018, I could appreciate American designer Phillip K. Smith III creation "Open Sky" for COS, which has been revealed in Palazzo Isimbardi, a really beautiful place for this project. Just take a look how interesting does this mirror look!
He's able to capture light, air and space through a tangible, 3D form that unites us, the viewers, all together. The sky is is something we all can see, no matter where we are in the world, and with 'Open Sky,' Smith hopes that you'll be able to see it with new eyes that next time you look up. (src. Design Milk)
In the end, I could recharge my batteries with perfect espresso and see what to do next!
Milan Design Week: Caesarstone & Snarkitecture "Altered States"
Another interesting project I visited is created by Caesarstone and American architecture firm Snarkitecture who teamed up and created installation "Altered States". Their starting point was the kitchen island (by the way, very futuristic but sooo beautiful). We can presume that the kitchen island, cooking area can be represented as the heart of the home, where we can entertain, eat, socialise and perform. This island is inspired by geysers and glaciers.
"The kitchen space is continuing its journey to the centre of the home and, what used to be the family's meeting point, is turning out to be a 'future living room', a place where we entertain and host". – Raanan Zilberman, CEO of Caesarstone.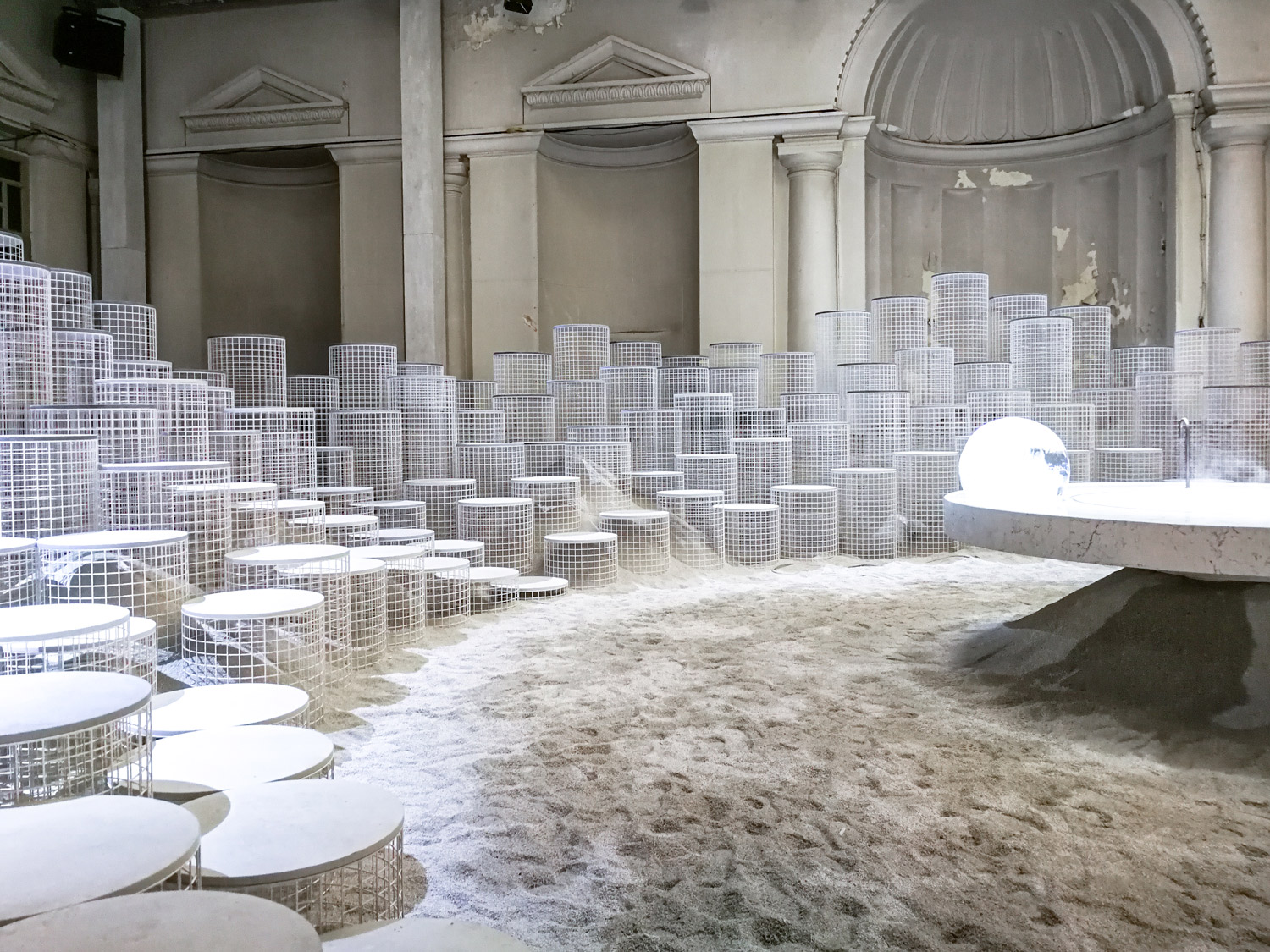 Photography: ©Aida Sniraite, Authentic Interior
Which installation did you like more? Let's share your thoughts below!