Hey hey! I've just come back from Milan Design week 2018 aka Fuorisalone 2018. I only had 2 days and my journey was really really intense and crazy to see the best of design! I did about 70000 steps and walked over 50kms. I was prepared to walk a lot, like during Paris Design Week so I knew that comfy shoes are essential to succeed seeing everything.
Every corner of Milan was literally overloaded with the design. Every area, would it be Brera, 5 Vie, Tortona, has it's own vibe and installations from university students' to recognised brands. I visited almost everything I wanted but there was still too much to see! For stories, go to my Instagram page, I posted some videos!
So let's recap some of my favourites (there are more to follow!):
5VIE AREA
I loved Cinque Vie, a really cosy and warm area with narrow streets and beautiful yards. And, to be honest, I didn't take any street photography!… Aaa, I think I should go there one more time because the area is very nice.
This is an old apartment, belonged to a fashion PR. There are some ghosts if believe in stories!
When feeling like design overloaded (is it even possible? Inspiration is always good!) it is always a good idea to take a break in a nice yard.
ARCADIA
Project by Sara Ricciardi and Alice Stori. Arcadia represents a mythical land where man finds tranquility and peace. I loved the idea of a floating balloon between velvet heaven.
APPARATUS
Middle Eastern design. Something amazing, right?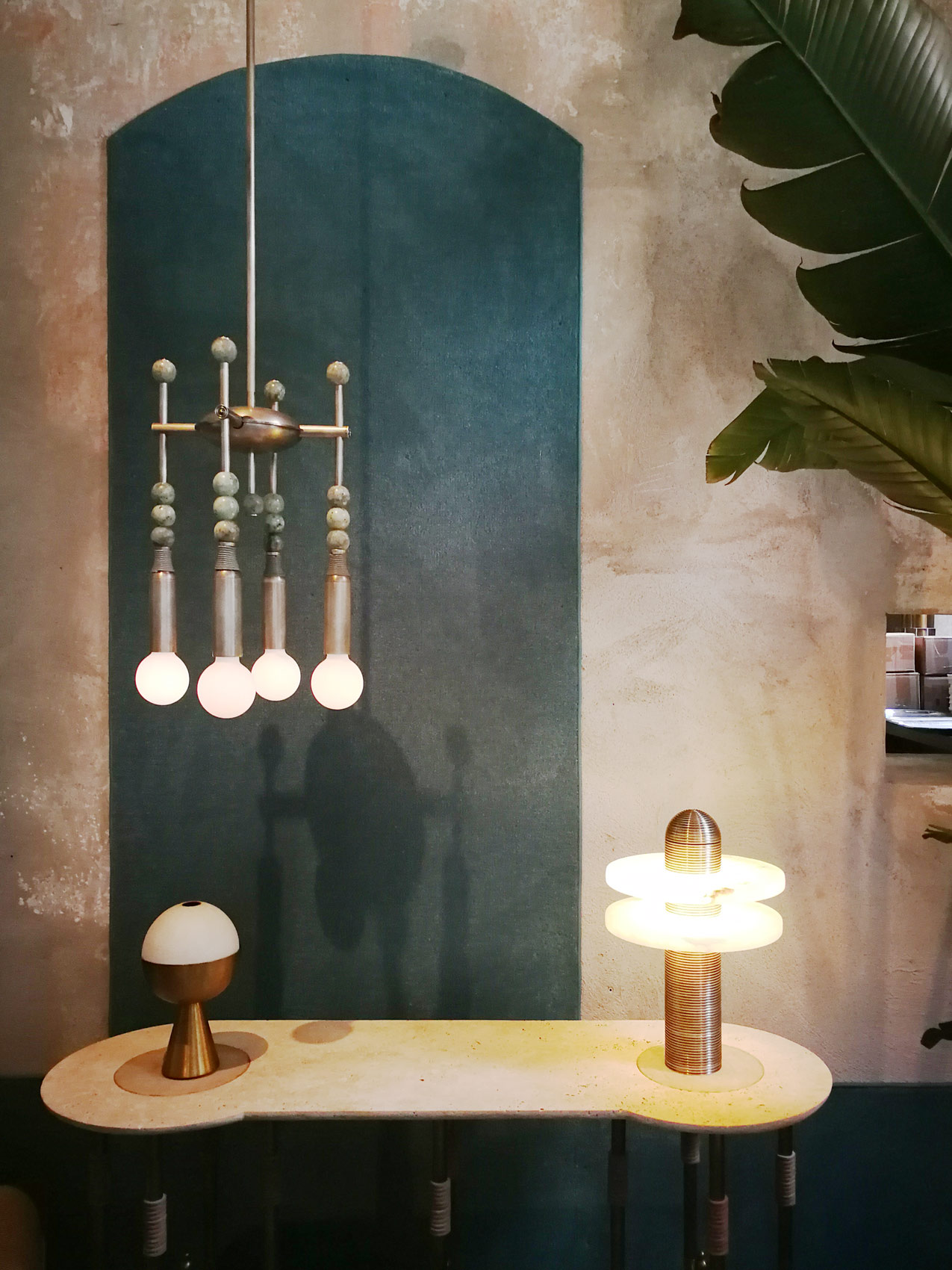 SUPERNATURAL DAYDREAM
By Giopato&Coombes. A project by two designers who wanted to focus on the theme of light and emotions produced by it.
Velvet and brass are reigning again. (Remember my design trends report for 2018?)
Lots of red colour and its variations for 2018 and 2019.
HERMÈS
Hermes presented their new home collection…in a space redesigned as a pool. The view, tiles (made by wonderful Mosaic del Sur), colours, everything was worth seeing. Earthy colours as red, blue, green are present in 2018 and 2019 which is awesome.
TRAM CORALLO
Beautiful project by Cristina Celestino. This beautiful tram circulated in Brera district and accepted passengers for free. I wish every city transportation could be like this one!
OBJETS NOMADES BY LOUIS VUITTON
Do you spot thousands of origamis made from leather?
Luxurious leather poufs. 
DIMORE – PERFETTAMENTE IMPERFETTO
Studying Italian XX century design 🙂
MASTERLY
Dutch planted 15000 tulips in Palazzo Turati Backyard for Masterly event.
LIFE IN VOGUE
Milan's Vogue participated in Fuorisalone and asked for designers to reinvent their offices. This one is my favourite, designed again by Patricia Urquiola. representing the future with an "alien" on the sofa. You can read the whole article about Vogue's Offices here.
More projects visited soon! Which one was your favourite? Let's chat below!
Photography: Aida Sniraite, Authentic Interior.