Have you ever wanted a huge photo wall on your wall? But when started looking for some great quality wall murals, you ended with super dull, low quality, cheap-looking photos from the '90s? As an interior designer, I totally understand you. There are only a few brands that produce exceptional design and quality mural wallpapers.
What is the difference between a wallpaper and a wall mural?
Usually, wallpaper has a repeated pattern on every roll so the whole wall looks the same. You can find the same scenery multiple times. A wall mural, on the other hand, is a panoramic wallpaper and has a unique scenery through the whole wall, like a landscape. Wall murals are sold in a batch of several rolls. Of course, there are companies that create a unique, scaled panoramic wallpaper that fits your exact wall.
Wall murals did a big comeback since Paris and Milan Design weeks were filled with beautiful patterns and murals since 2017 and kept multiplying until today. What is interesting, that conservative Scandinavians opt for wall murals in 2020 as well as bold maximalists. The use of wall murals is limitless and suited for every taste – from minimalist to maximalist. So let's discover some of my favourite French suppliers of wall murals which are quite breathtaking.
Don't have time to read? Pin for later!
"ISIDORE LEROY" – Design Made In France –Exquisite Panoramic Wall Murals For Your Next Interior Renovation
Isidore Leroy is a well-established French design brand from the XIXth Century. Their wallpapers and wall murals are really exceptional. Isidore was the first to invent a "simultaneous multicolor printing machine for paper hangings and a roller printer for paper and fabric".  This innovation took the company to new heights for the next 140 years. Their credo is:
We use both traditional and state of the art production to produce our wallpapers with great attention to detail.
Let's discover these curated wall murals!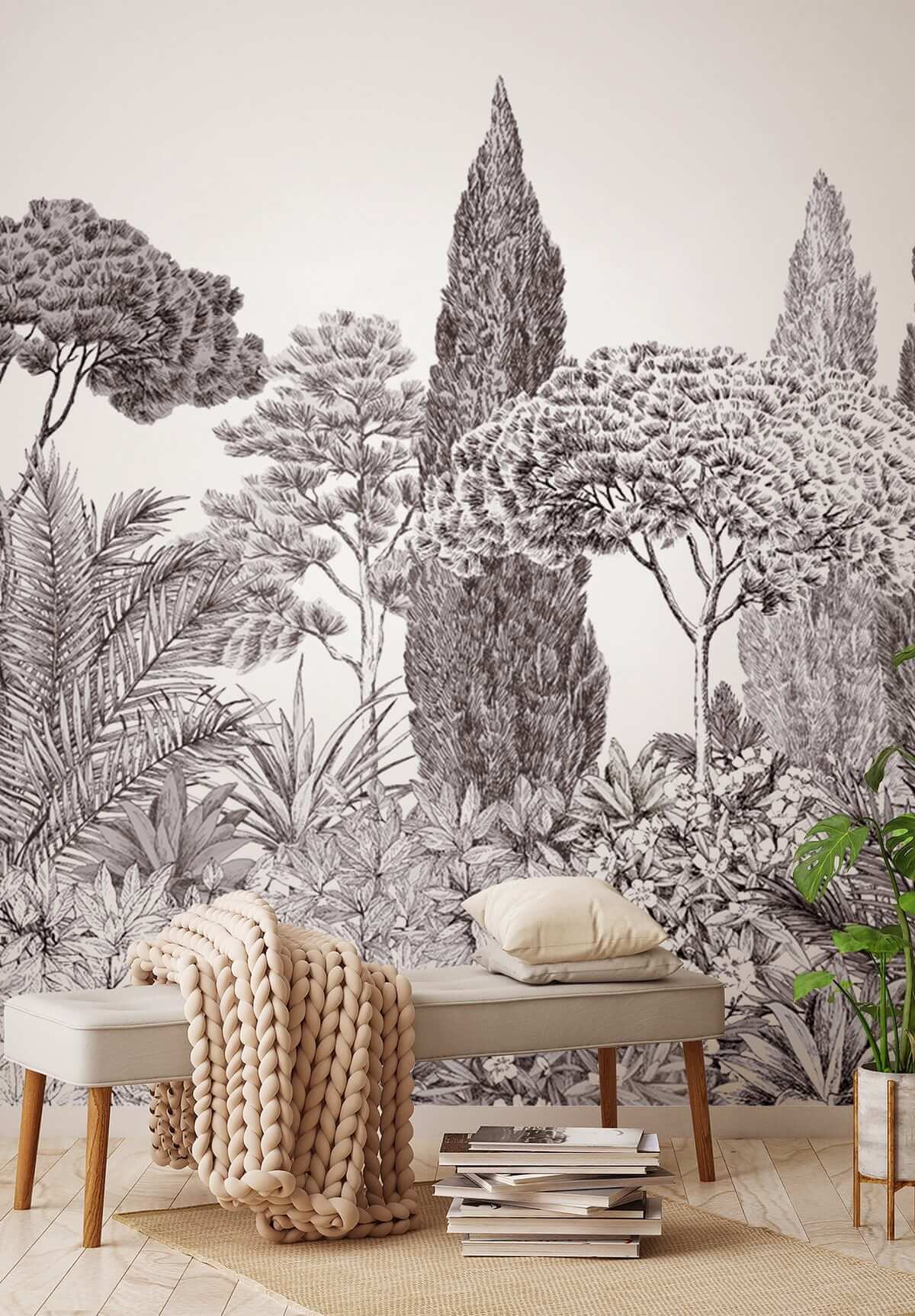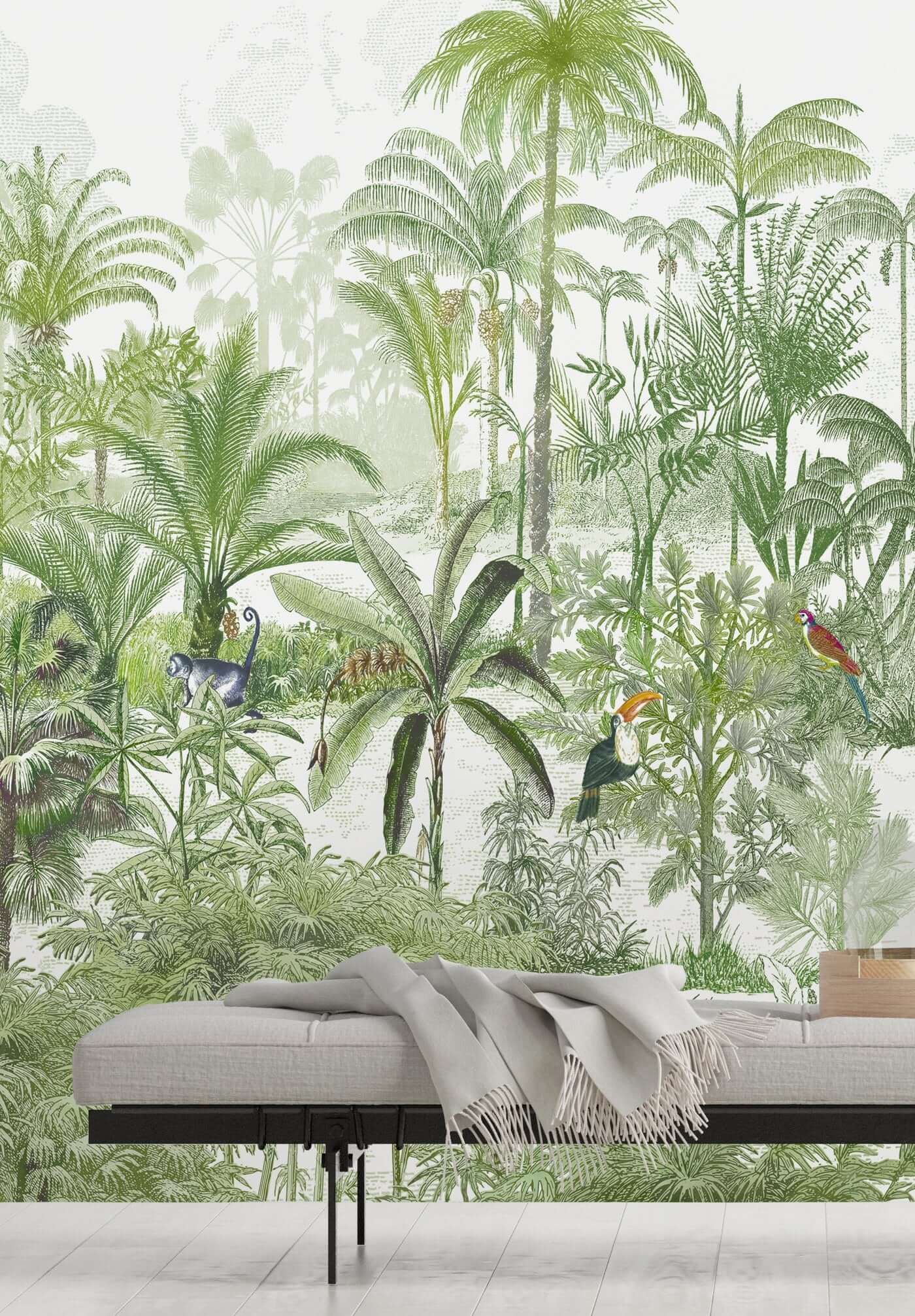 Isidore Leroy has a mural wallpaper for Alpine lovers as well!
And don't forget the 5th wall (the ceiling) when designing your interior spaces! What do you think about these designs below?
If you want something tropical but not too overwhelming, you can opt for this beautiful Amazone wallpaper. This is kind of wallpaper that French are crazy about, me too!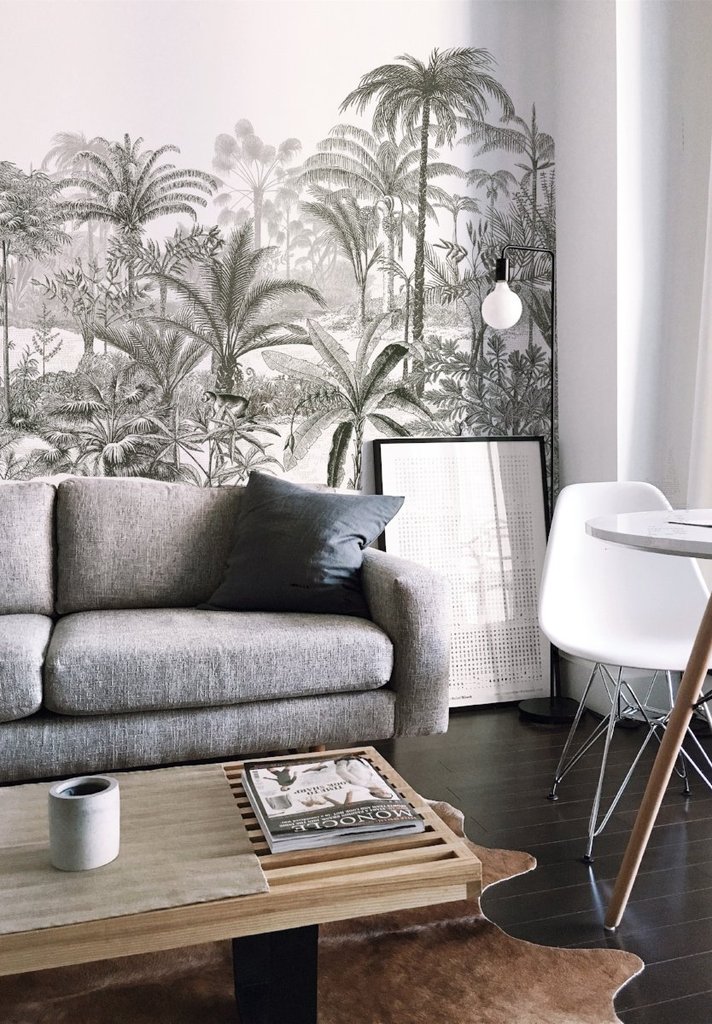 As you can see, Isidore Leroy wall murals are modern, stylish and timeless. They blend perfectly to the design and make perfect statement in any house.  And here's another French brand that makes beautiful wallpapers:
"PAPERMINT" – Design Made In France –Exquisite Panoramic Wall Murals For Your Next Interior Renovation
Papermint brand, established by Alexandra Bruel and her father Jean-Marc. They create and then print these wall coverings in their studio in Paris. They offer exclusive, custom sizes and patterns adapted to your walls. What's great is that their products are eco-certified, which is good for the planet. As this blog post is dedicated to panoramic wall panels or panoramic wall murals, let's discover what PaperMint has to offer. As we can see, tropics and jungle motifs are very dominant in their collection. And this is really great idea to invite outdoors indoor, as it is becoming a huge trend for the years to come. You can read about the latest interior design trends for 2020 and 2021 as inviting outdoors inside in this blog post from Milan design week.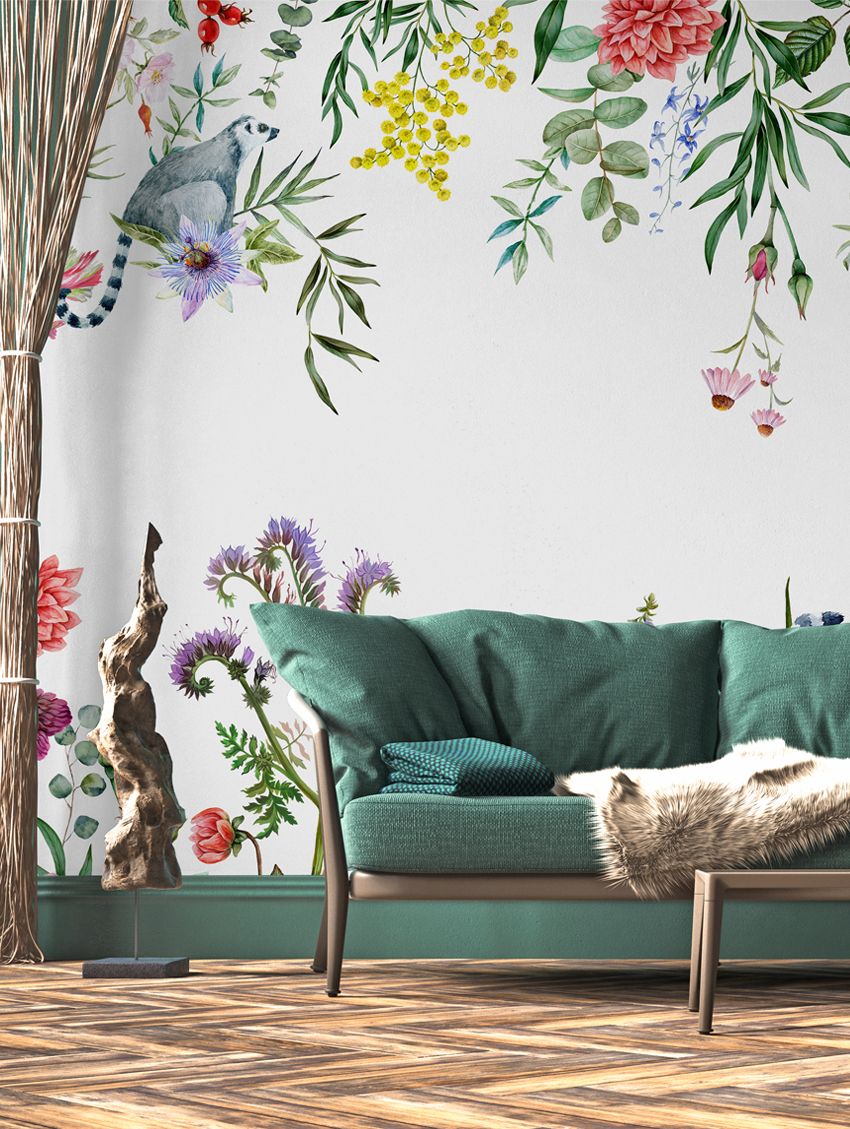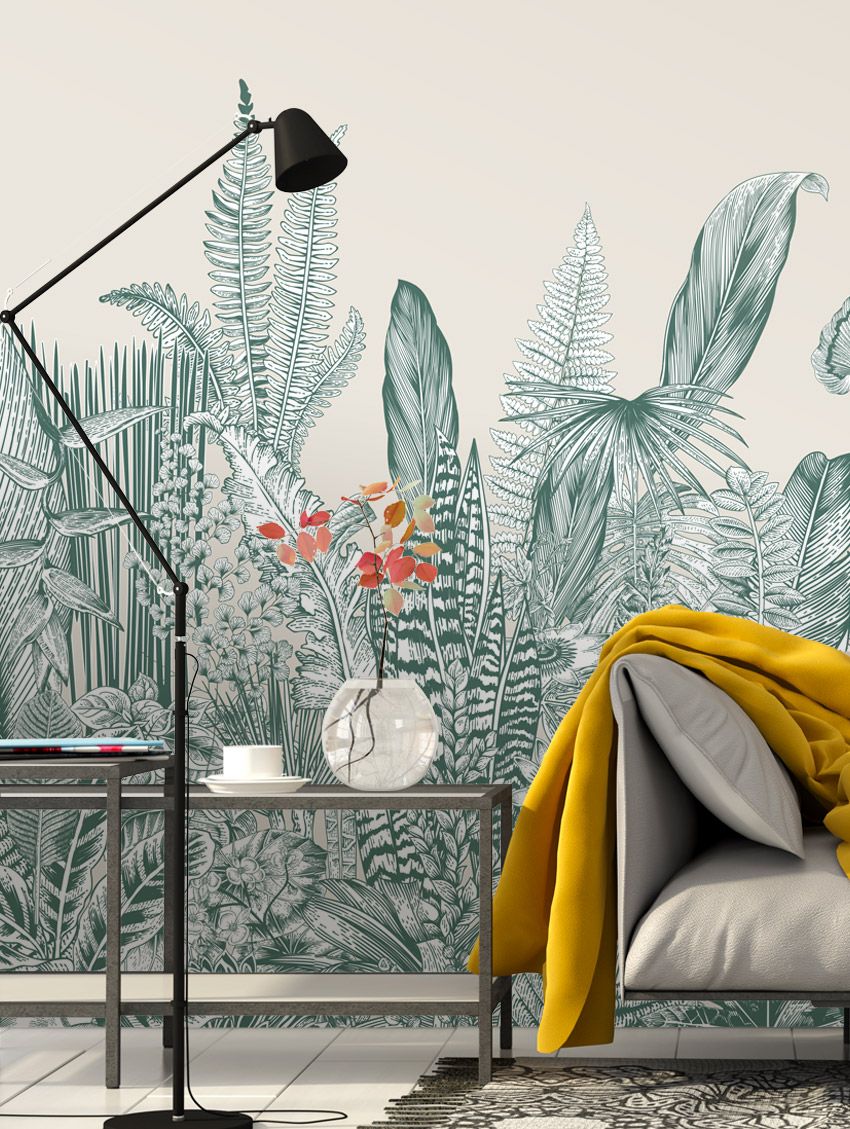 Credit photo: PaperMint.com
"BIEN FAIT PARIS" – Design Made In France –Exquisite Panoramic Wall Murals For Your Next Interior Renovation
"Bien Fait" means "Well made" in French. Bien Fait Paris is a small design company who started their venture in 2016. Their design is full of Japanese and Scandinavian interpretations, childhood memories, and interesting patterns. What I love about this brand, that they offer a bespoke service, this means that they can adapt wall murals to your room.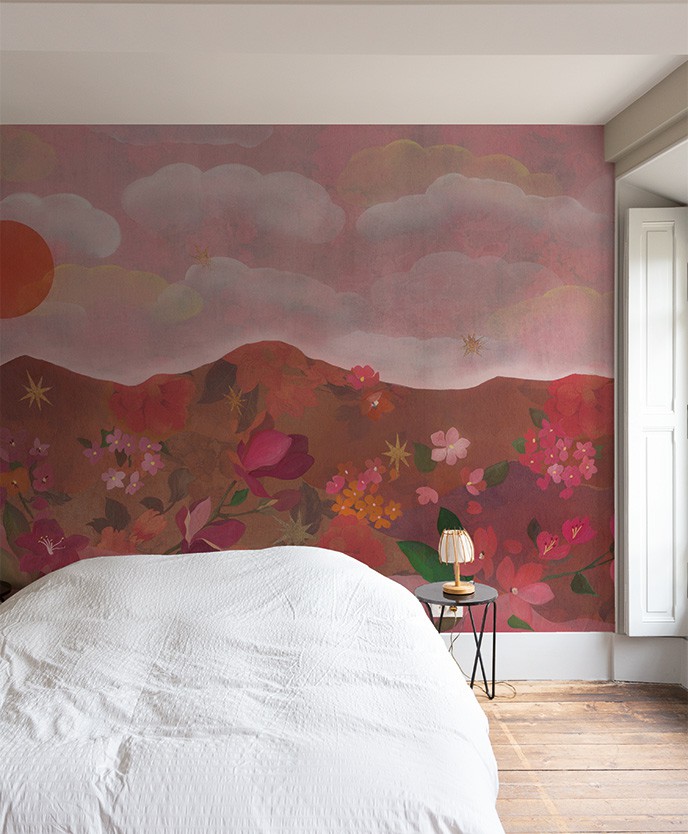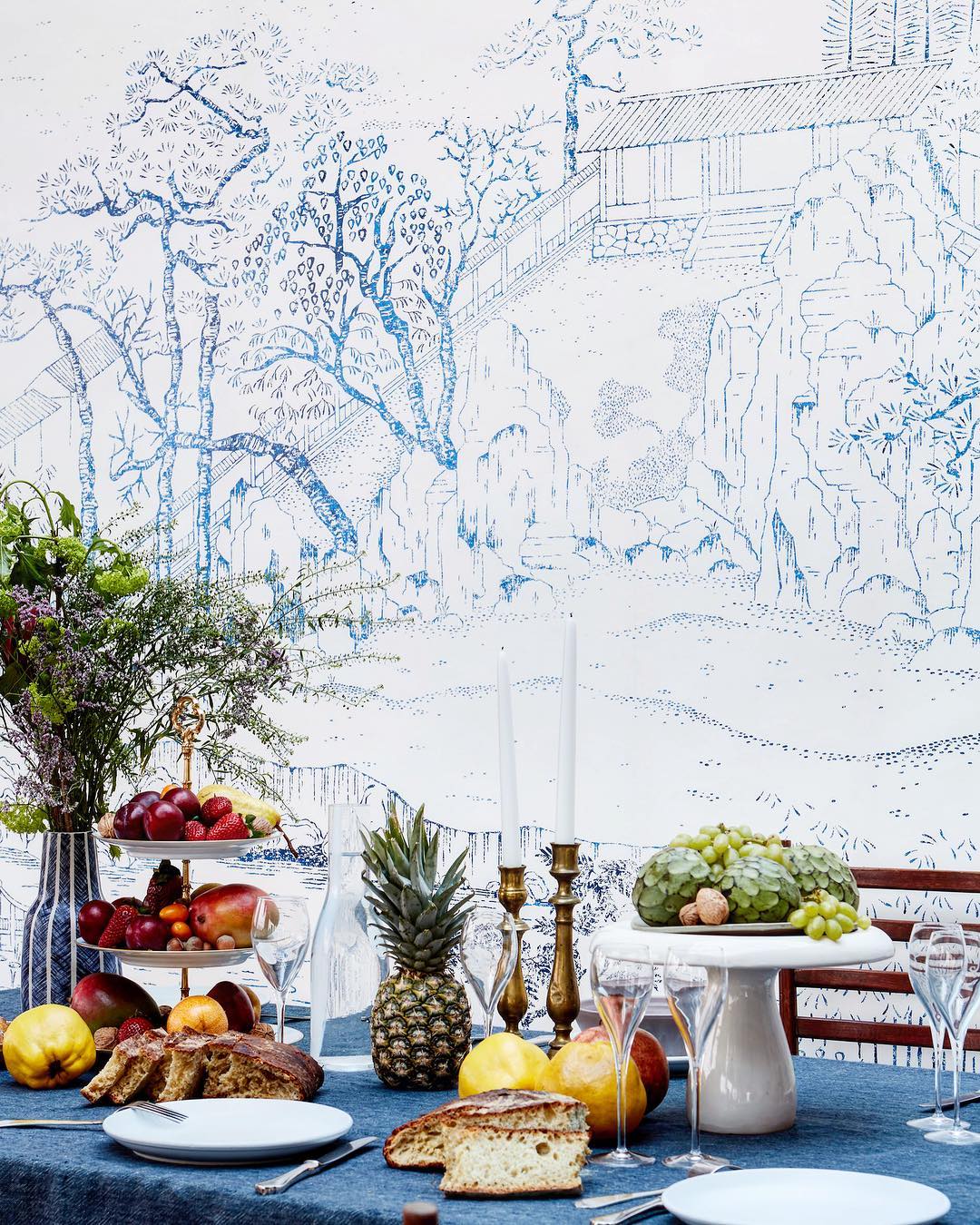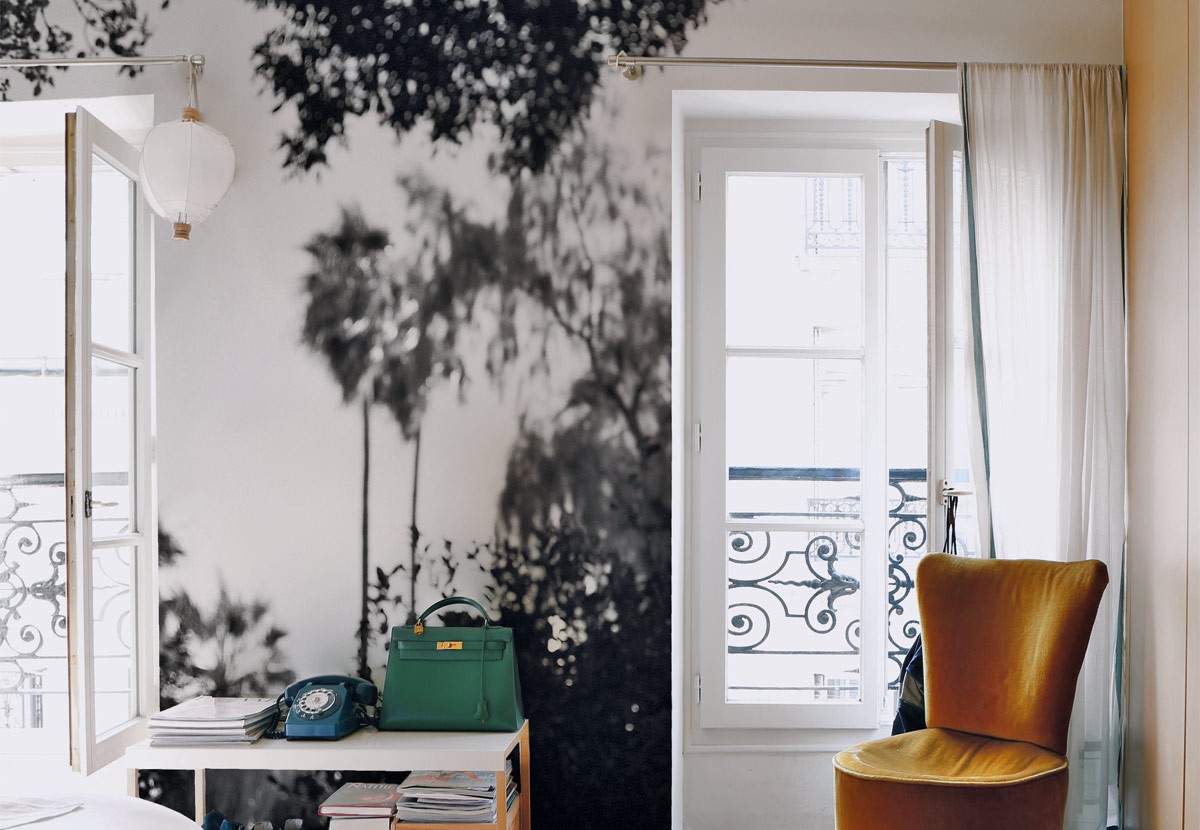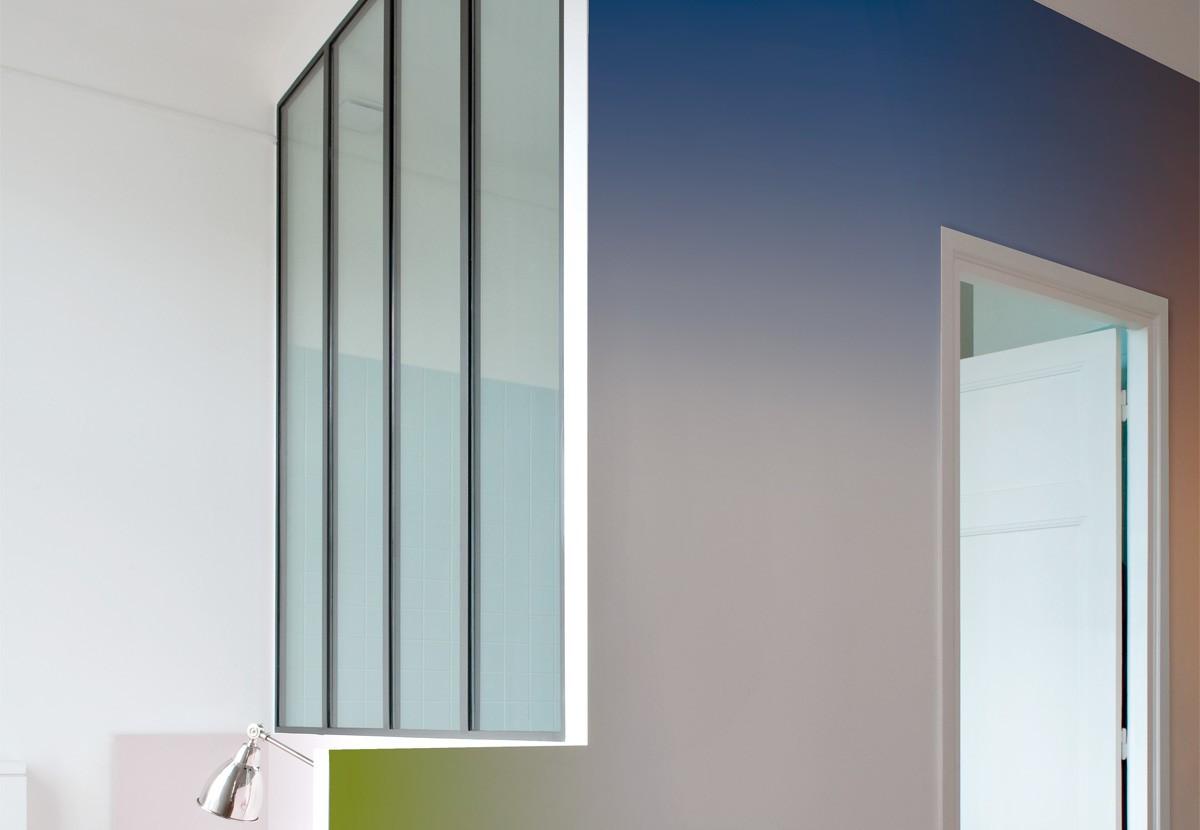 Which wall mural did you like to the most?
Here you can read more inspiring posts about French Design.
Follow AUTHENTIC INTERIOR on Instagram for more inspiration, backstage and news.

Are you a design decor brand, interior designer, a hospitality space, artist looking for unique content created for your brand? We are professionals in this field and can help you grow – please use contact form and we'll send you media kit.