Decorating small spaces is always a tricky task. If you go over the top with your design, the place may end up looking smaller and crammed. And if you go too minimal, it may look lifeless. But with just the right design decisions and right products for small-space rooms, you can make the smallest of them look attractive and larger than they are.
I have 11 decorating tips for small spaces that always work when decorating small places, and I have explained how to use them below.
Pin images to read later!
Interior Decorating Tips For Small Spaces #1: Don't Cram Up Indoors
A mistake when decorating a small space is cramming too much furniture in a visibly small space. Don't fixate on full-fledged furniture décor, such as bulky armchairs. Instead, get upholstered stools and place them around the sofa to increase seating space. The good thing about stools is that they can be stowed away under chairs or television units. Loose and light furniture pieces can also be moved around easily when required.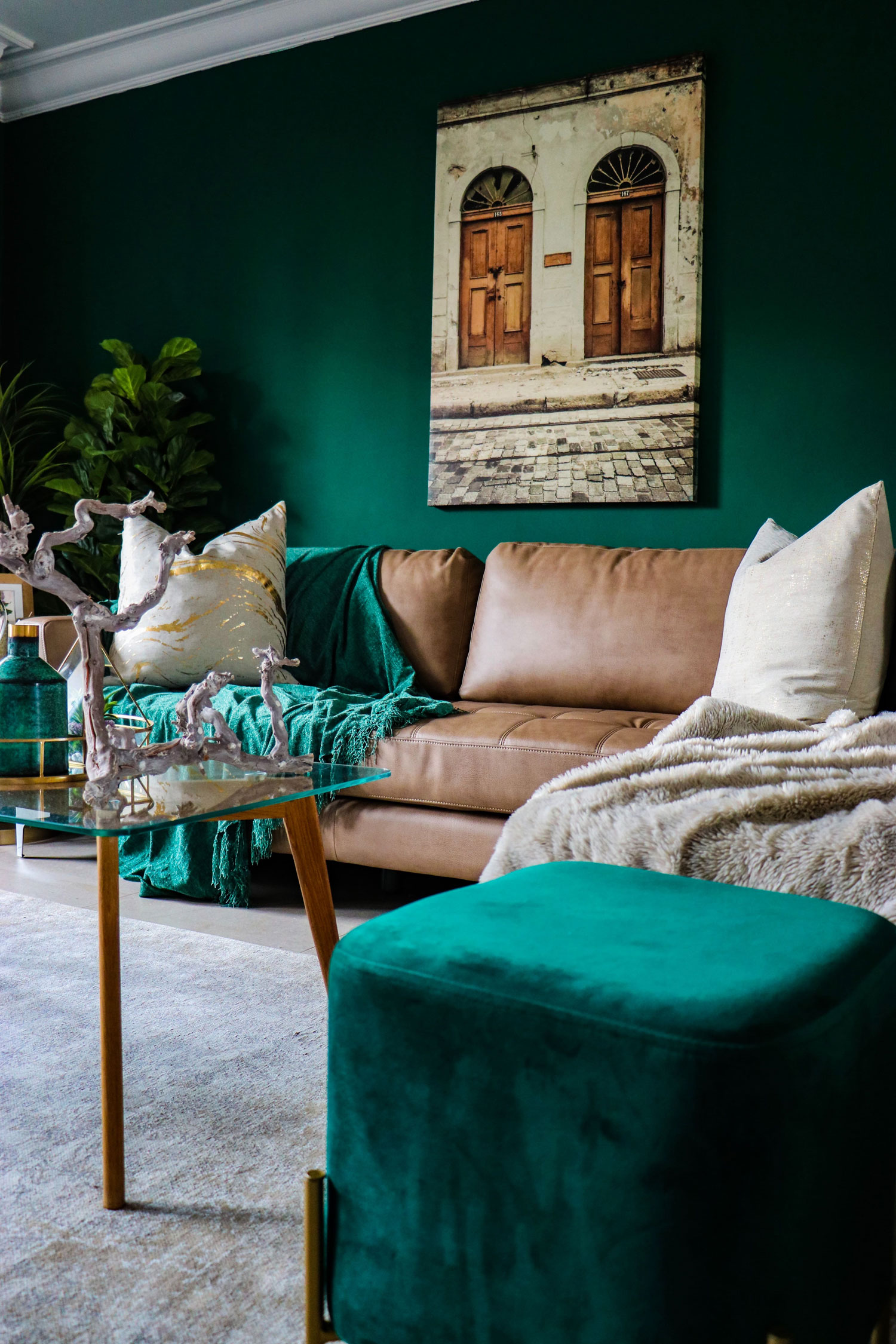 Interior Decorating Tips For Small Spaces #2: Play with Lighting
In small or narrow spaces, the thumb rule of lighting is spreading the light instead of creating a pool at a single spot. You can use multiple modern lighting solutions such as wall-mounted lamps, ceiling light, and floor lamps so that the light is focused on different areas and surfaces. Here are a few other lighting tips to help you better:
Light up corners or recesses. Install lights in a line in a narrow entryway to make it look longer.
Instead of focusing on the length and breadth of a room, emphasize the height. It will take the attention away from the square footage to the relatively high ceiling.
If you're not a big fan of small lightings, consider installing one or two flamboyant statement lamps.
Use mirrors to make the light bounce back. This creates the illusion of space.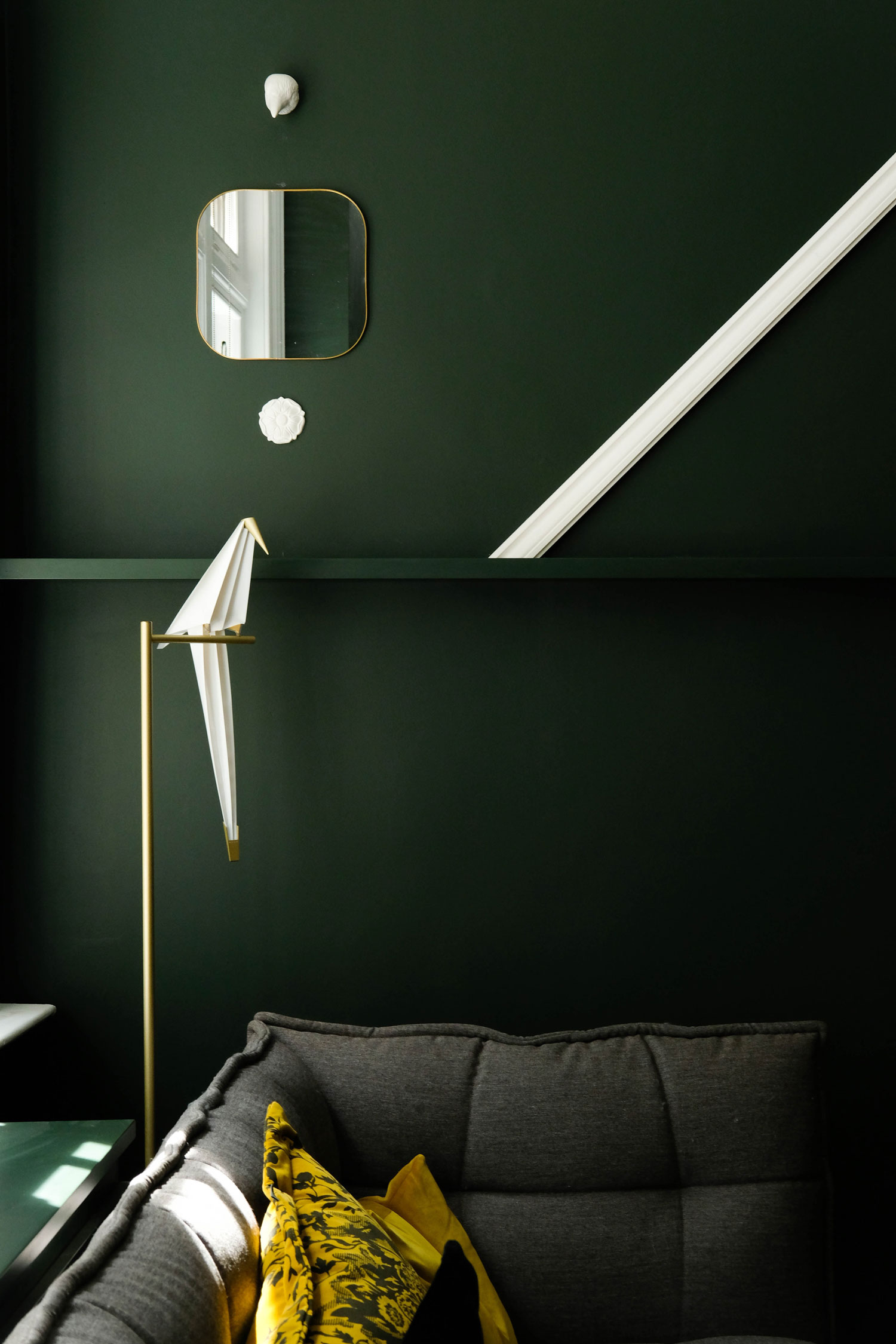 Interior Decorating Tips For Small Spaces #3: Use a Unifying Color
Paint the walls as well as the ceiling with a single colour. That's because the defining lines appear faded, and the entire space looks unified and larger. Moreover, make sure you use soft and soothing hues so that light reflects properly and makes the room or an enclosed space look larger.
Interior Decorating Tips For Small Spaces #4: Use Multi-functional Furniture Pieces
For decorating small spaces, a very important element is practical, multi-functional furniture. Furniture pieces that can be used for more than one purpose save a significant amount of space – for example, a bench that can double as a coffee table or a foldable shelf that doubles as a hanger. You can also use extension tables or stools that can be tucked away when not in use.
Interior Decorating Tips For Small Spaces #5: Go Leg-Free
When selecting products for small-space rooms, it is best to choose furniture pieces that save floor space and utilize the vertical space. So, you can go for storage units that can be attached directly to the walls. Floating furniture pieces (furniture pieces without legs) trick the brain into thinking that space is larger because much of the floor area is free.
You may like:
Interior Design Trends For 2020 From Milan Design Week 2019
Revisited Vogue Milan Office Spaces You Will Absolutely Love
11 Interior Decorating Tips For Small Spaces You Need To Know
Interior Decorating Tips For Small Spaces #6: Give Walls a Linear Structure
If a wall is a single square or rectangular block, it is bound to look smaller. To avoid this, give walls a sense of structure with frames and artworks hung in a linear pattern. Hang prints adjacent to each other, forming a straight line to create an illusion of additional length.
Interior Decorating Tips For Small Spaces #7: Get the Best Out of Strange Angles
Awkward corners and weird in-between angles are highly undervalued. Also, overlooking them is just a waste of space in an already small room. So, you can utilize these spaces to create a feature wall that will immediately draw attention when someone enters the rooms. You could probably add a chaise lounge with a plant and a long floor lamp on the side, or a wall-mounted bookshelf and a small table pushed to the wall. You can always get innovative with throw cushions, rugs, and other décor products.
You can also break some rules by making it the focal point of your room – with other furniture laid around it to fit the scene.
Interior Decorating Tips For Small Spaces #8: Keep it Clutter-Free
In a small room, even the least amount of clutter makes it look smaller. So, you could hang customized wood or wicker baskets to the wall to save some horizontal space. It could be used for things usually lying around, such as toys, magazines, books, electronics, etc.
You can also build storage units near the ceiling. To make them blend with the wall, you can paint them the same colour.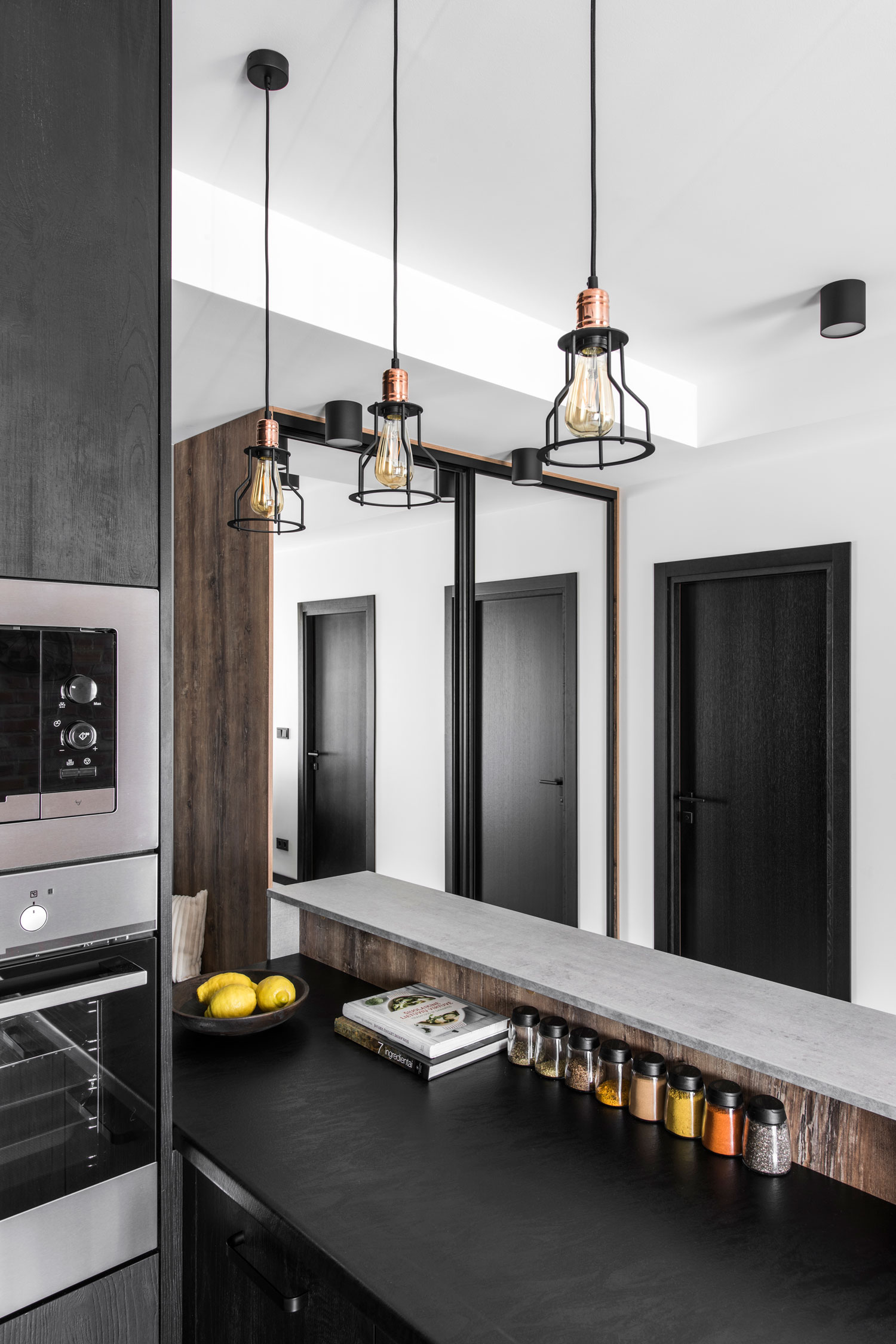 Interior Decorating Tips For Small Spaces #9: Add Statement Pieces
If you want a person to enter a space and not notice the size of the room, you can add an attractive piece of art to the area to create a distraction. You could select an extravagant lamp, or an upholstered armchair, or a charming sculpture. These décor products immediately create a visual interest in a space.
You can also create a display to showcase photographs, paintings, or antique collection against a unique backdrop with a similar undertone as the rest of the walls.
Interior Decorating Tips For Small Spaces #10: Shrink the Sofa
When designing small spaces, it is crucial to make sure that furniture doesn't take up all the space. And the furniture piece that takes up most of the space is the sofa. So, go for a smaller sofa set and preferably a round coffee table that subtly blends with the rest of the décor. You can create a tropical mood in the sitting area or add florals to take the eyes away from the compact size.
Interior Decorating Tips For Small Spaces #11: Color Coordinate
Colour coordination helps create a visually relaxing scene, which is especially needed in small spaces. So, pick décor and artwork in similar tones to give uniformity to the room. If every element pops out, a really attractive statement piece may not make much of a statement. Moreover, filling up a small space with colours can also give it a cluttered appearance.
No matter the size, if you use your creativity to bring flexibility to a compact space, you can certainly create a space that's all about design and not the square foot area. Try these tips out in your next small-space project if you haven't yet. I am sure you will get fabulous results!
©All rights reserved. Any reproduction without the company permission is prohibited.
More information about the author: Vivek Agrawal
Vivek Agrawal is a global sourcing expert and has worked with and assisted clients with their sourcing requirements for 1000+ projects in his 15+ years in the industry. With the aim to fulfil the evolving needs and demands of architects, interior designers, project managers, and HNIs, he started Arcedior – the most loved, curated products platform with 50,000+ products from 500+ brands spanning 30 countries.
"Design Leaders Roundtable – A Collaborative Community for Architects & Interior Designers"