I have that thing with Airbnb: sometimes I like going to look for some gems. And here you go: my browser crashed and instead of showing apartments in London, there was this one. Perfect design. Mid century style, my favourite. Amazing graphics and furniture. I looked at the address and it obviously wasn't in London. Ha. Detroit. I need to go there. Really. Just look at these photos. From now on this industrial loft it's on my bucket list. And guess by whom it was designed? By Albert Kahn, the most famous industrial architect of his day!!! The one who designed Ford Motors, was even invited to Soviet Union to design some buildings. Pretty impressive, right?
A beautiful, open, airy loft space housed within a completely renovated 1926 industrial building. Centrally located on Woodward Avenue, steps away from the Amsterdam stop of the newly installed QLINE in New Center. Hop on, and be anywhere you'd like in New Center, Midtown, or Downtown in minutes. Relax, you're home."
This is a modern loft apartment housed within a completely renovated 1926 building that originally housed graphic artists for General Motors, and other companies. Designed by famed-Detroit architect Albert Kahn, you'll notice the signature art-deco front-facade and incredible lobby of the building. All the character of the loft is still intact, from the concrete floors, brick exterior wall, and the mushroom columns Albert Kahn was known for.
Entry
Entryway to this industrial loft is typical for lofts – raw, with a beautiful staircase as usual for old buildings. Red bricks dominate on some walls which instantly create "lofty" allusion.
Interior
When entering the apartment, you spot these beautiful windows in the first place. Raw concrete ceilings, red bricks there and there, open ventilation are the main features to be told that it's a loft, actually. Beautiful curated mid century modern furniture and accessories effortlessly add lot's of charm to this space.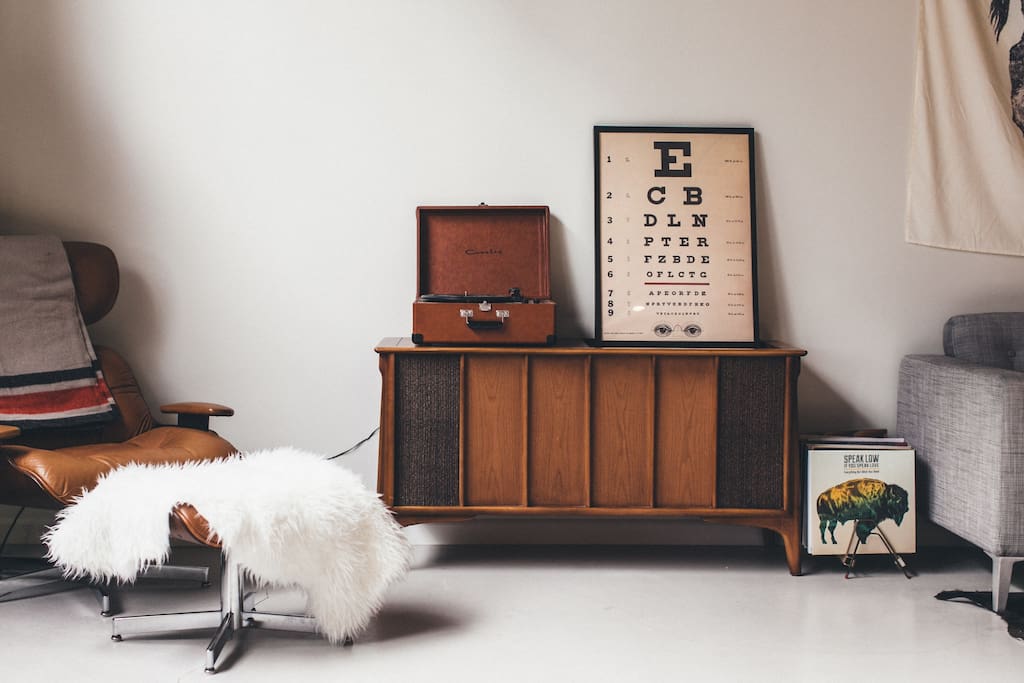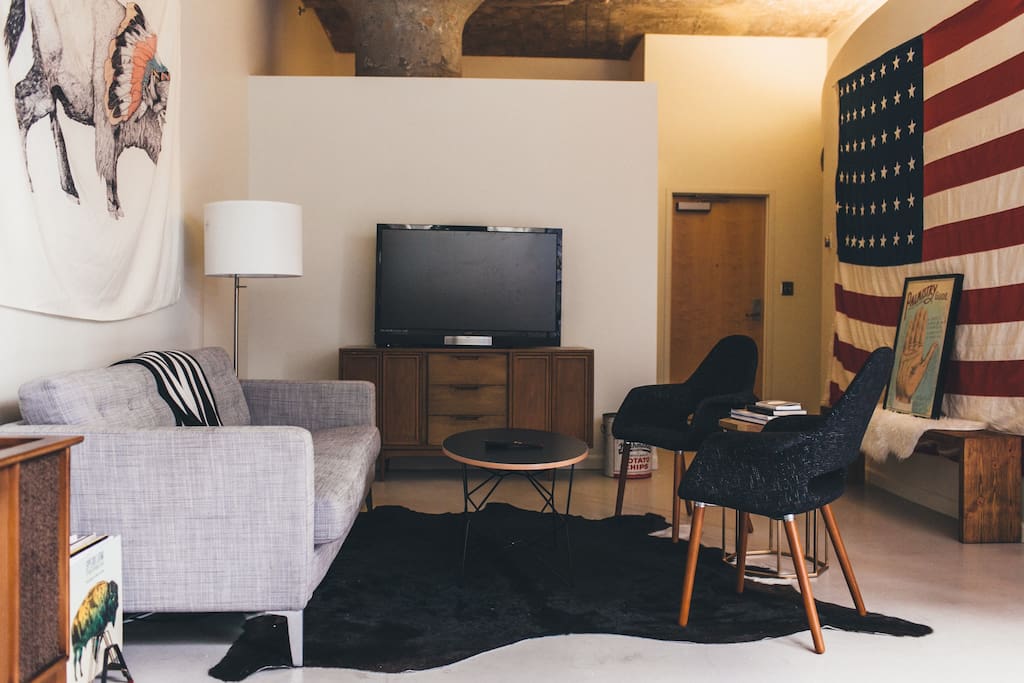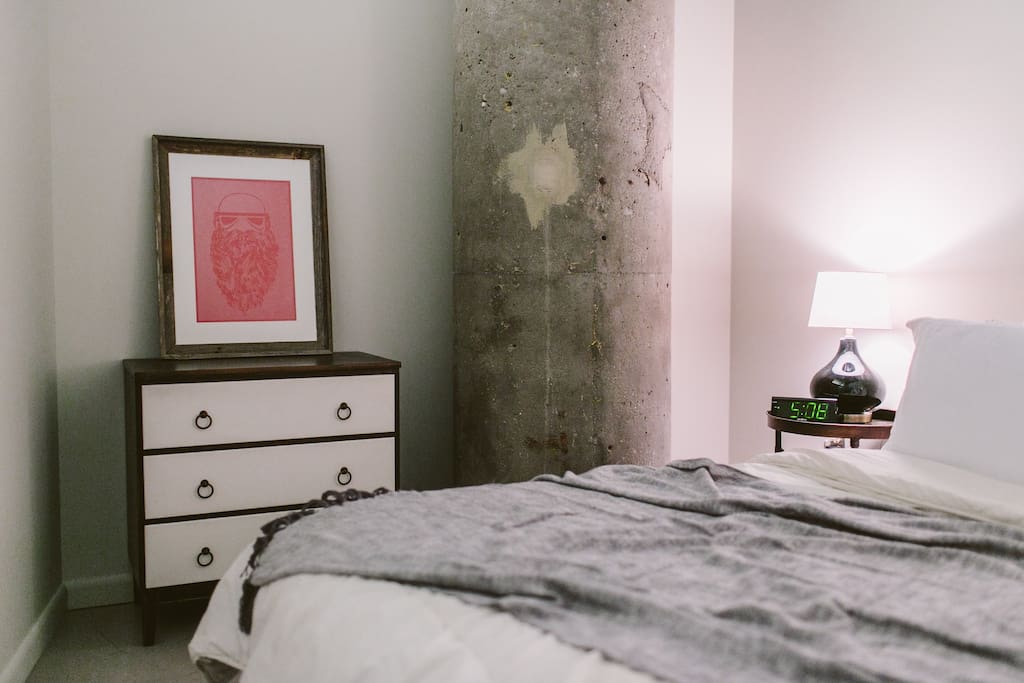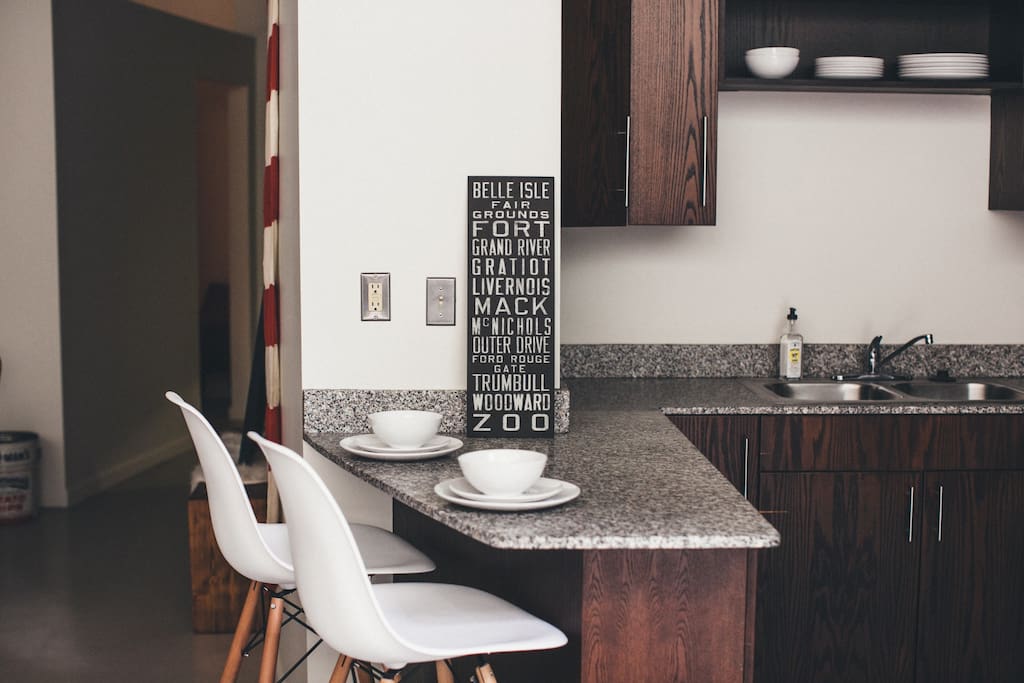 Contact:
Jesse, the owner
Airbnb site
Photo credits: Jesse, the owner