Mexico has always
been on my bucket list for its exotic colours, patterns and beautiful landscapes. This time Mexico surprises with its monochromatic interior design. This industrial decor gem – Drift San Jose hotel is located at the very end of Baja California, in the artists district, not far away from events and beautiful places. Hotel's location is perfect for surfers.
Drift San Jose, just steps away from hip cafes and cool bars, in the historic center of San Jose del Cabo, Mexico, is perfectly situated to discover Los Cabos and Baja California Sur, from the emerging foodie scene to surf and beaches. 
Hotel collaborates and showcases contemporary design from up-and-coming independent Mexican designers, fair trade goods supporting traditional industries, pop-up shops, design shows and collaborations. Design partners include Lagos del Mundo, Protototipo Cero, Colorindio, Bamboocycles, Loose Blues and Lørdag & Søndag.
Inside
When stepping inside the rooms, crisp white walls and black sleak accent lines invite to take a nap in a hammock with an amazing view. White brick wall, concrete floor and bed(!) is not cold at all. Overall atmophere is relaxing and refreshing. I love that Acapulco chair, it adds style and certain warmth to the room.
What can be better than going out to the patio with the view to large nice palmtrees.
Outside
Outside is really inviting so that travellers could socialize, so great if you come alone. A fireplace, rooftop with, again, Acapulco chairs as an accent, which I absolutely love. And the cherry on the cake – killing view to the mountains, palmtrees and sunset.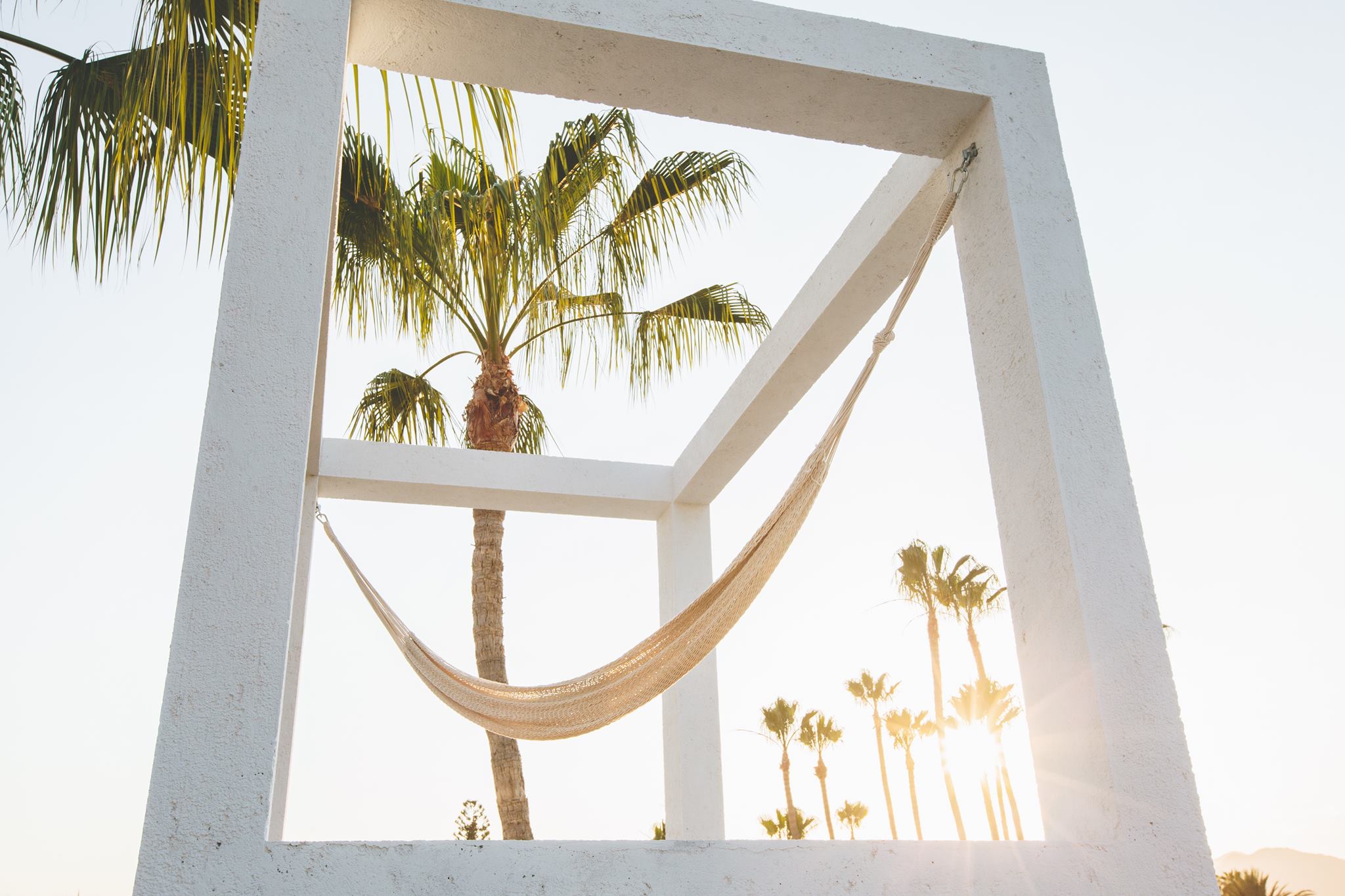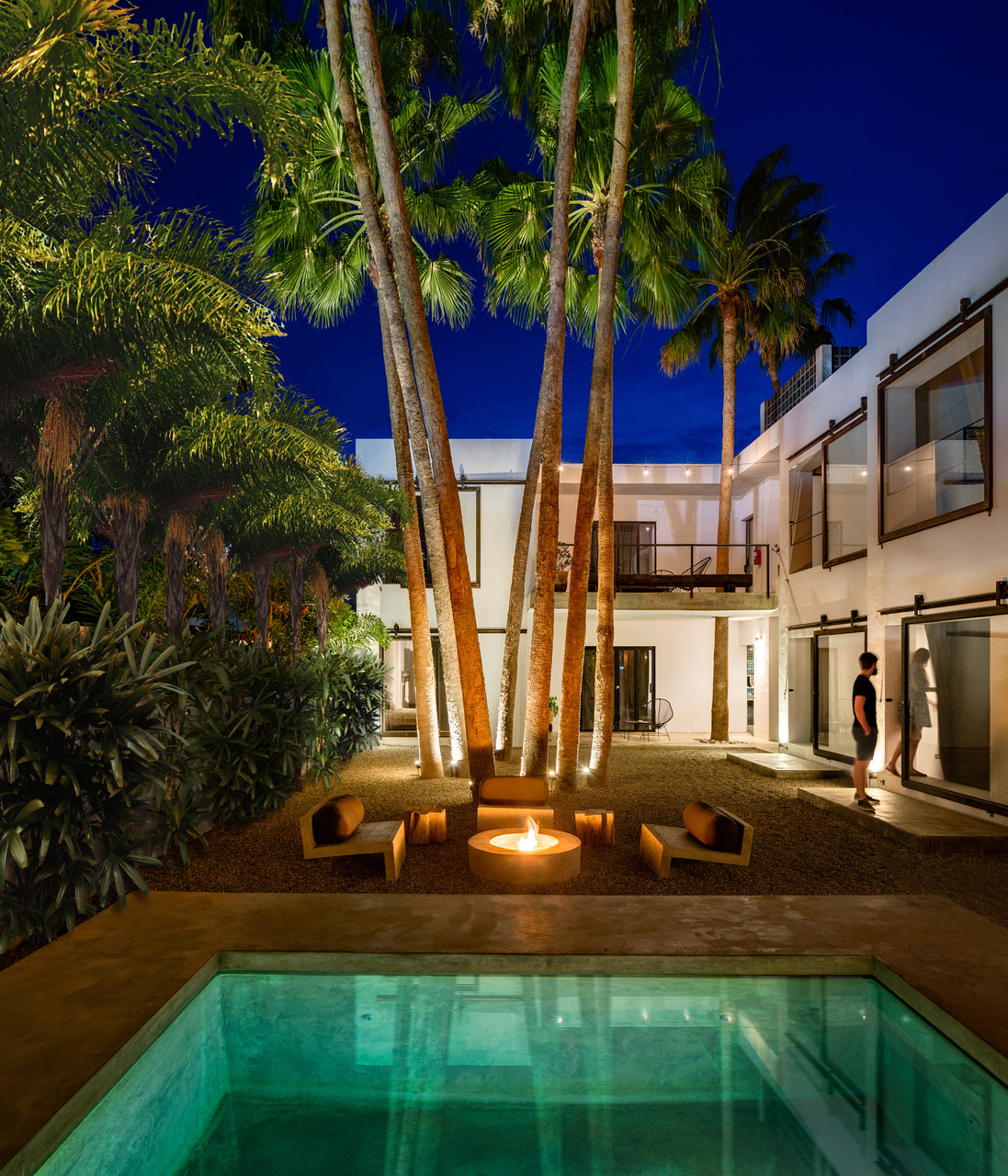 Contact:
Miguel Hidalgo 613, Centro, 23400 San José del Cabo, B.C.S., Mexico
What is on your bucket list? Would you like to visit this industrial/minimal gem in Mexico? I'd love to!