A notorious art dealer from New York – Lio Malca decided to make a luxurious boutique hotel of this beautiful seaside house, owned earlier by Pablo Escobar. This Tulum hotel is filled with a huge art collection. Just take a look at this beautiful seashore, palms, white sand beaches and expressive interior. This luxurious place suits perfectly for kitesurfers and art lovers who like to spend their vacations in a luxurious way. So let's discover Casa Malca hotel interior!
Outside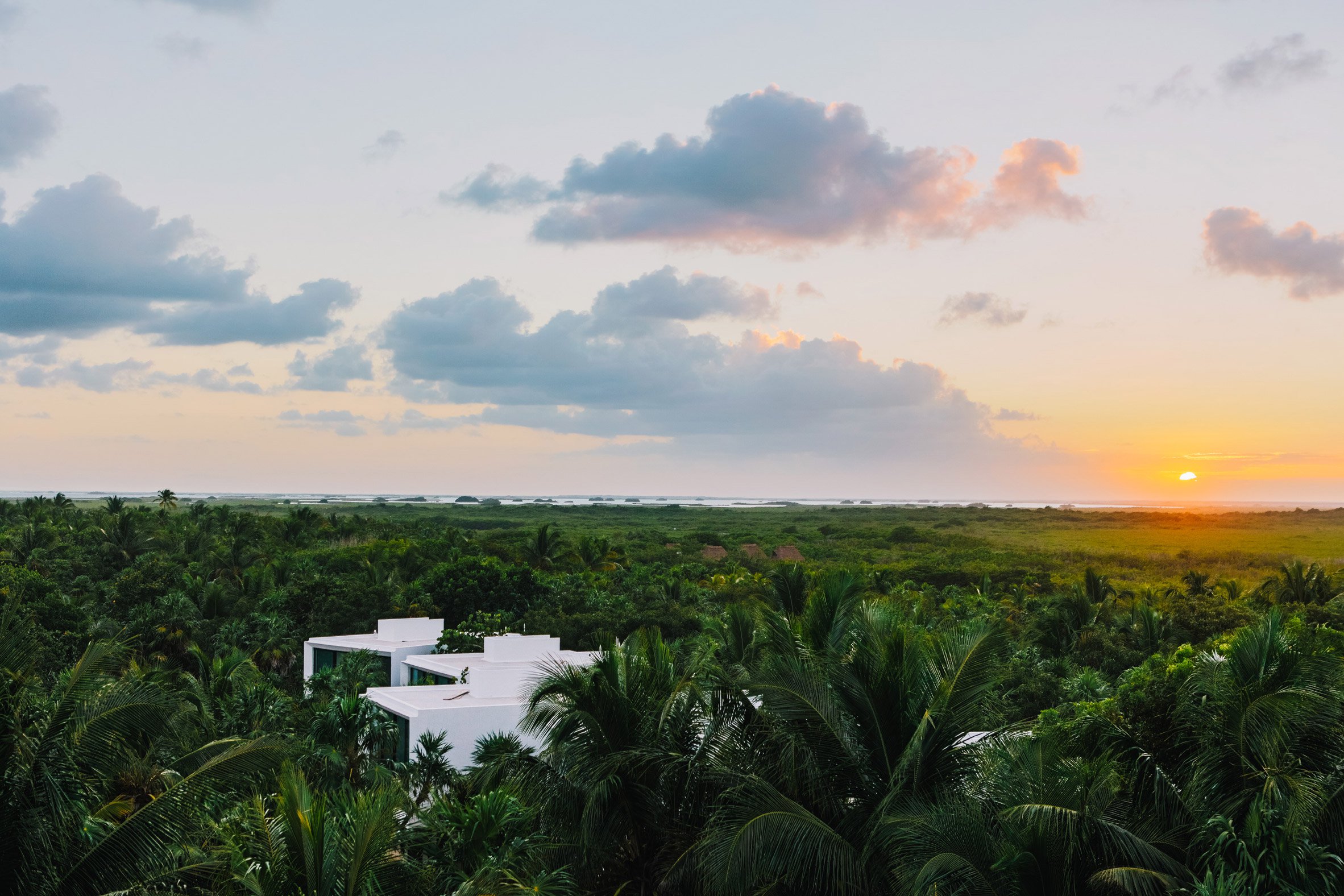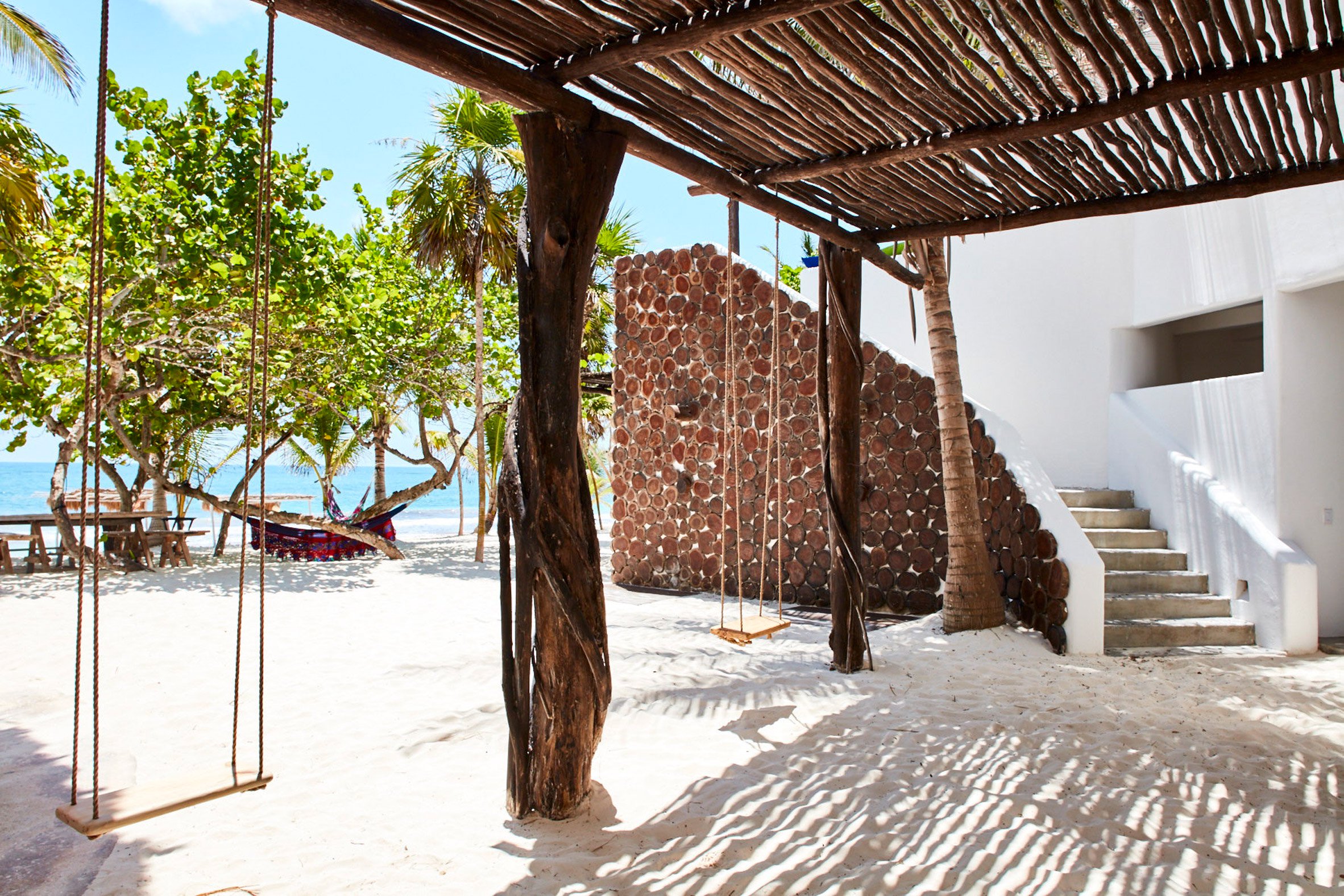 Inside
Rooms painted in white do make space more clean and inviting. Just look how much impact can do a well chosen furniture and art! Don't be afraid using bold, oversized art to fill your home with joy and great emotions.
Art dealer Lio Malca used antique sofas as accents and he did it really well. He mixed velvets, local Mexican textiles, wood, stone, bold art – everything has its own place in this beautiful boutique hotel.
Sometimes try not centering vanity and mirror as Lio Malca did. The result is fresh and interesting!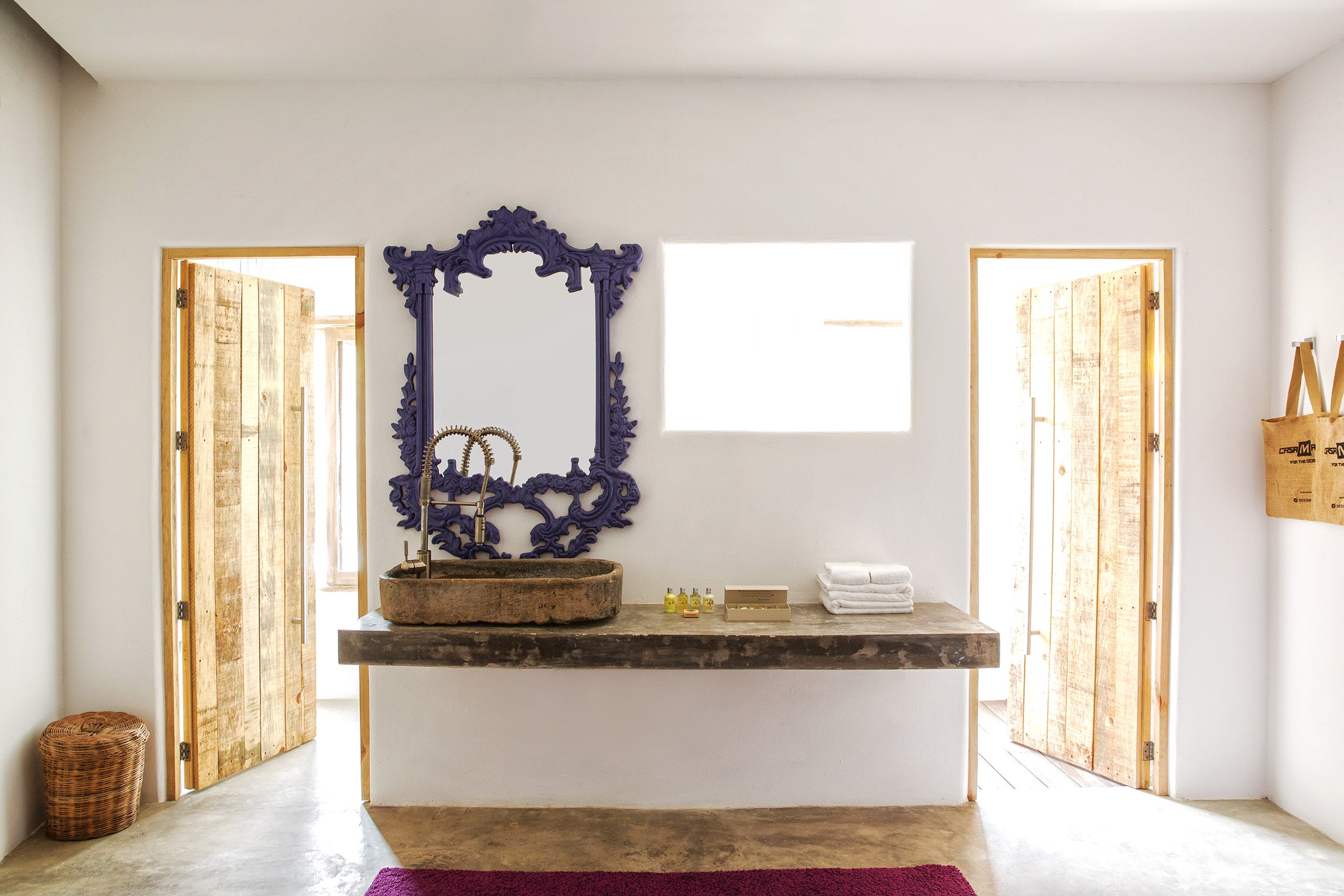 Using one material for both ceiling and walls? Why not! Adding funky chairs with different patterns and some really bold art make the wood stand out. It reminds me a little bit of summer houses or challets, what do you think?
Bold wallpaper matches well with art hung in the next room!
Do you like these authentic wood doors on the right?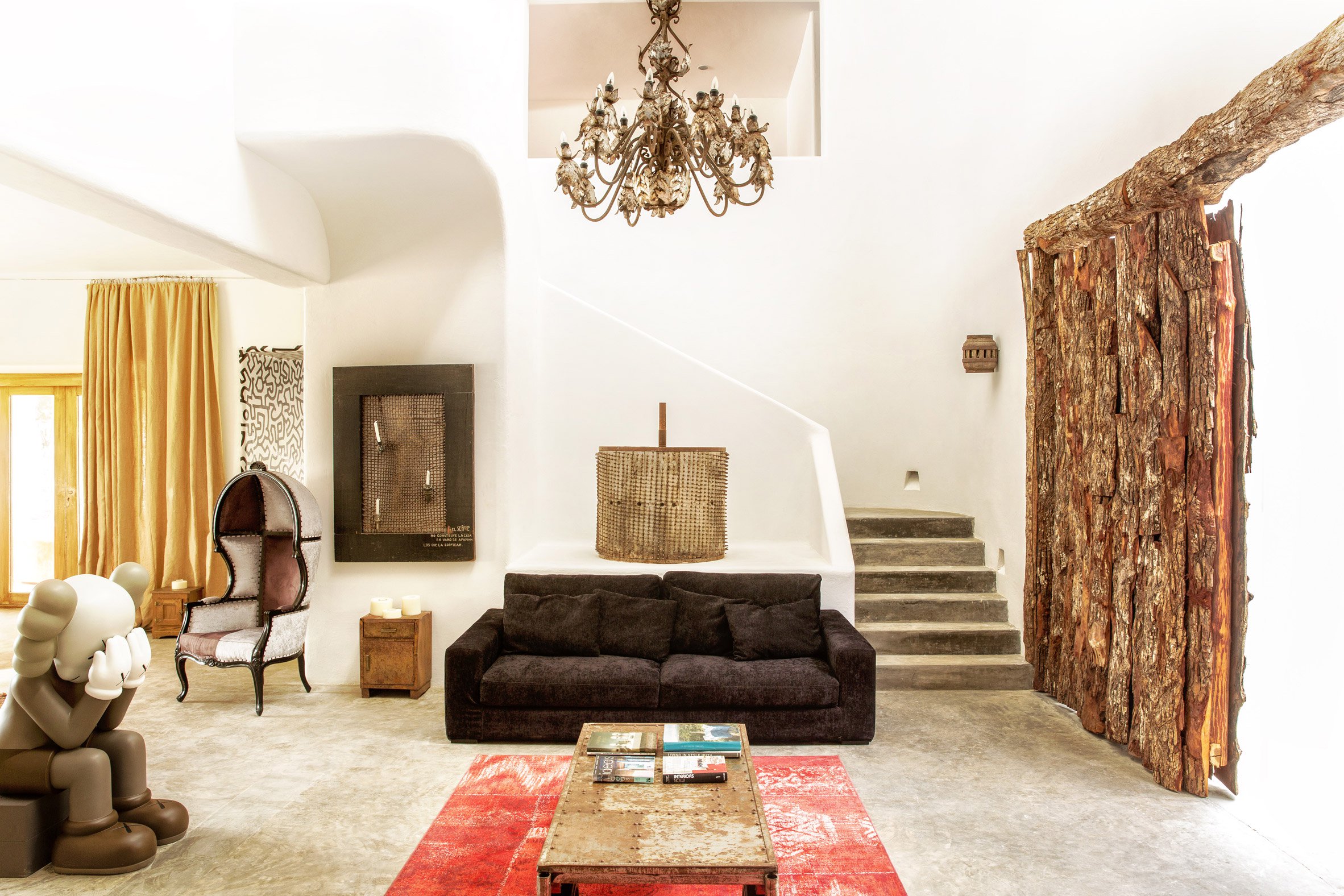 Teal and purple is a perfect match not only for hot Mexico, but suits perfectly for cold autumn/winter time. By the way, these colours will be dominating in Autumn/Winter 2018.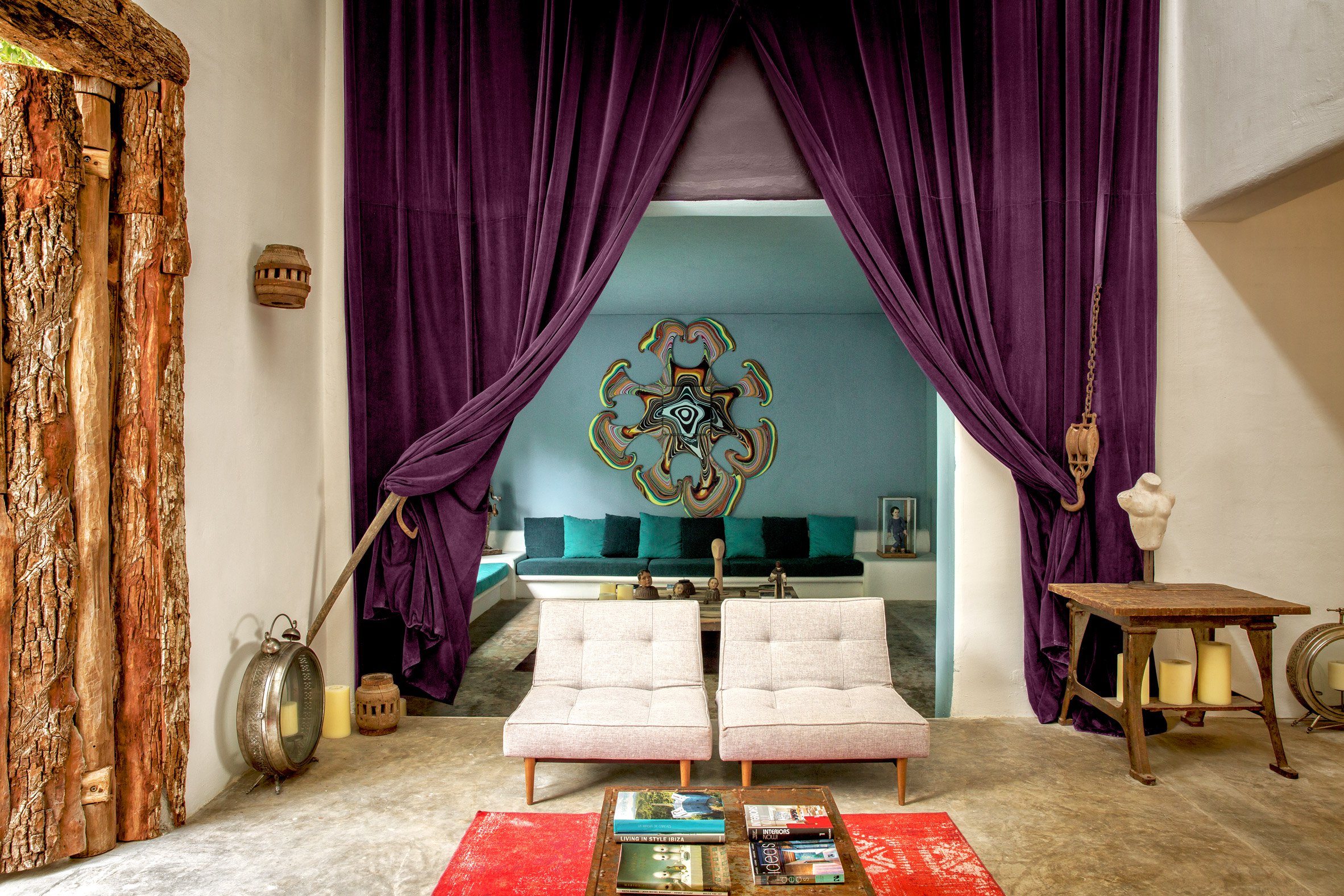 Source: http://www.casamalca.com
Photographer: Unknown
Art Dealer: Lio Malca
If you loved this post, try reading these ones that are perfect for your design bucket list:
– Design Stay On My Bucket List – "San Giorgio" Boho Luxury Hotel in Mykonos
– On my bucket list: Emblematic Design Stay at Industrial Decor Drift San Jose Hotel