Fuorisalone is an international design event which takes place from 9 to 14 April 2019 in different districts in Milan, amongst Salone del Mobile which takes place at Rho Fiera. Milan Design Week 2019 is divided into different districts which present installations around a theme. Every year it's a surprise on what every district has to offer. So let's discover a preview of what 2 design districts have to offer this year – Tortona and 5 Vie.
Milan Design Week 2019 – Tortona And 5VIE Districts Preview
TORTONA DISTRICT
Get the latest posts in one email:
Tortona Design Week 2019 is part of Milan Design Week 2019 and it focuses on new technologies, experimentation, and research. Here and #NOW and revealing the role of #DESIGN that responds to society's needs.
Alfonso Femia is a guest architect for info points, marking the boundaries and coordinates of Tortona Design Week 2019.
Tortona district this year is going to be even more advanced and user-friendly. They decided to add an innovative narrative method, accompanying visitors with augmented reality system, TDWinfo pointss – a landmark of totems designed by Alfonso Femia, guest architect of the district, Architours and more.
TORTONA DISTRICT
FAEMA offers the public to taste fine coffee and discover secrets of coffee making with Moka in a beautiful place.
Spazio Faema, via Forcella 7
YOUNIK creates sophisticated handmade furnishings, to give life to exclusive and iconic objects, covered with amazing fabrics by Armani, Fendi, Dedar fabrics which make any furniture look fantastic.
Tortona Gallery, via Tortona 20
UNION CORPORATION JAPAN manufacturer of architectural hardware specializing in door handles, teamed up with architect Tsuyoshi Tane of Atelier Tsuyoshi Tane Architects for the installation One Design – One Handle.
Torneria Tortona, via Tortona 32
MARIO TSAI STUDIO – will present two lighting installations.
Spazio I, via Tortona 31
APIMA
Portuguese Association of Furniture and Related Industries. Focus on Portuguese design with furniture, lighting and objects of art.
Via Tortona 14
IKEA
Invites you to discover its smart home.
Torneria Tortona, via Novi 5
GERMAN DESIGN COUNCIL
Is one of the world's leading design institutions. An international jury of experts from industry and design selects and awards 21 projects from design students and graduates.
Vetraio – Opificio 31, via Tortona 31
DELTA LIGHT
Inaugurates Delta Light Studio Milano, an innovative showroom. It will bring conceptual exhibitions, educational activities to study the light and a presence of experts of light.
Delta Light Showroom + Bocciofila, via Bugatti 13
MATERIOTECA
Promotes "Fuori di Design", a collective exhibition now in its eighth edition which this year is inspired by "care-LESS", a global trend identified in the ColorForward® 2020 guide.
via Savona 26
LEXUS
Presents LEXUS DESIGN EVENT 2019 – Leading with Light – an immersive experience using lighting technology
Superstudio Più (Art Point), via Tortona 27
Milan Design Week 2019 – Tortona And 5VIE Districts Preview
5 VIE DISTRICT
5VIE art+design is now recognized internationally as an important new hub of cutting-edge design during Milan Design Week and outside the event. Did you know that the first 5VIE exhibitions were 100% Italian?
UGO LA PIETRA – TERRITORIAL DESIGN
5 VIE focuses on a one-of-a-kind design. 2019 edition aims to build even more international presence and embrace experimentation. This year's guest is Ugo La Pietra, an artist who established his reputation back in the late '50s. His exhibition is entitled Design Territoriale, Genius Loci.
Courtyard, Via Cesare Correnti 14
5 VIE DISTRICT
HUMAN CODE
Solo show by Roberto Sironi. A series of pieces, exhibited here for the first time, fuse fragments of the past and present into a single human code, in dense sedimentation that spans 300,000 years.
SIAM – Società d'Incoraggiamento d'Arti e Mestieri, Via Santa Marta 18
CARLO MASSOUD – THE FISH AND THE CROWD
The Fish and the Crowd is the first solo exhibition by the young Lebanese designer in Italy. Carlo Massoud is interested in translating the world surrounding him into every day and lively objects.
Oratorio della Passione, Piazza Sant'Ambrogio

ANTON ALVAREZ – L'Ultima Cera
Occupies an indeterminate space between the functional object and sculpture. With the exhibition L'Ultima Cera, Anton explores an ancient material in a new and innovative way: bronze.
Chiesa di San Bernardino alle Monache, via Lanzone 13
KIKI VAN EIJK & JOOST VAN BLEISWIJK – CONNECT
Connect, a site-specific installation by Kiki van Eijk and Joost van Bleiswijk, explores the theme of connection – between nature and people, between subconscious creativity and physical expression, between the crossover of different disciplines and the use of materials.
Via Cesare Correnti 14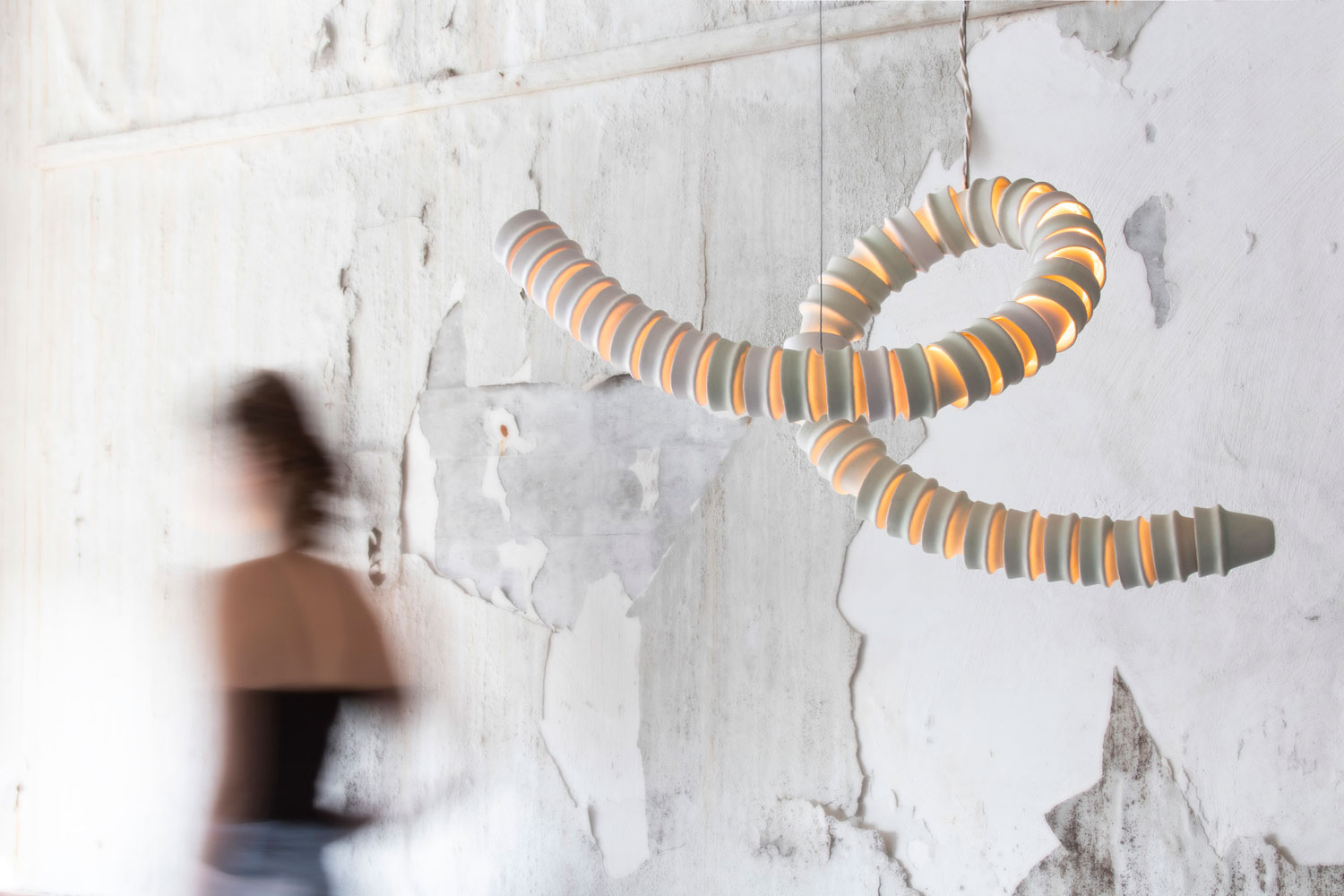 MASTERLY – THE DUTCH IN MILAN
Masterly represents Dutch design. They have selected even more creative talents, companies, emerging artists.
Palazzo Francesco Turati, Via Meravigli 7, Milano
Litta Variations / Opus 5
A visit to Palazzo Litta, which hosts The Litta Variations / Opus 5 is a must this year.
Palazzo Litta, Corso Magenta, 24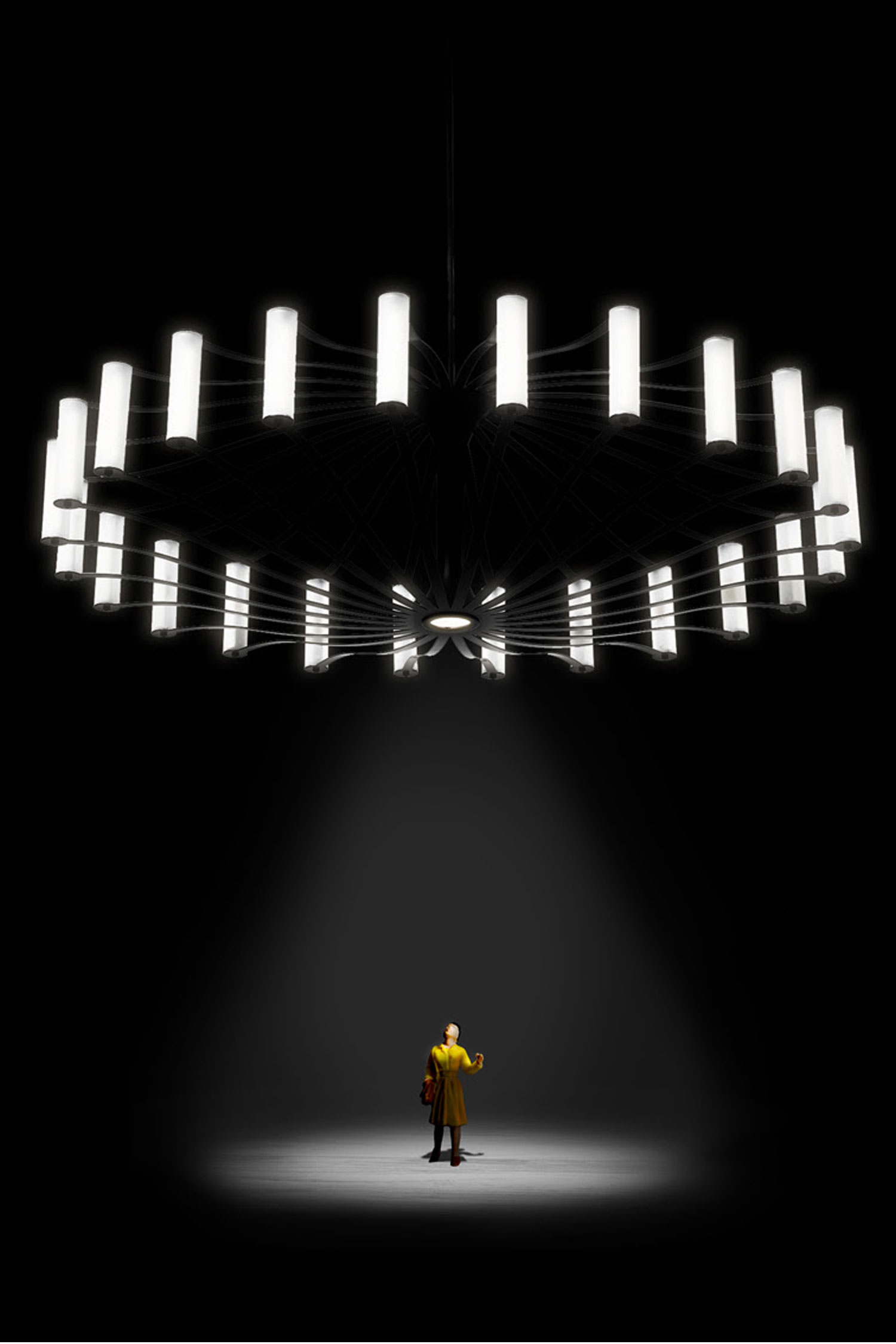 L'ILE DE SERGE
And if you wish to experience a beach in the middle of Milan, head to see L'île de Serge, by the French group Serge Ferrari.
Via Santa Marta, 21
VOLKER HAUG STUDIO VERSUS JOHN HOGAN
Volker Haug Studio versus John Hogan features the collaborative works of Melbourne-based lighting practice Volker Haug Studio and Seattle glass artist John Hogan.
Via Santa Marta, 21
ARNO DECLERQ – 5th COLLECTION
Arno Declerq will present his latest collection of interior and bespoke items for the first time during a fair.
Via San Maurilio, 14
In addition to the local design network that will present their latest work during Milan Design Week 2019 like BDDW, Davide Groppi, Apparatus, Lisa Corti, Six Gallery, and Raw, Giopato & Combes and many more.
Which ones you are going to visit or excited to read a blog post when I visit?
Get latest posts in one email: