Have you ever thought about design possibilities in the bathroom? You would definitely choose classic solution – tiles on the walls and…tiles on the floor. But that's not the only thing you can put on your walls and floor. It's XXIst century outside and bathroom wall decor ideas are greater you have ever imagined.
I am one of designers that like to think differently. I don't go with the flow, I don't choose ideas everyone chooses. I like to experiment and see what happens. I love seeking for new materials ensemble.
Back to today's topic, I'd like to present you Wall&Deco – Italian wallpaper brand that stands out from other brands. They create wallpapers for wet areas as well. Their hyperrealistic graphics takes you to another dimension. It opens up your imagination and creativity, without sticking to a particular design epoque or style. It's completely eclectic, but suits for every home.
So let's take a look at some of their bathroom wall decor ideas:
I love the natural feel of the place in the first photo – stone bathtub, natural stumps, concrete floor, and perfectly fit wall decor by Wall&Deco.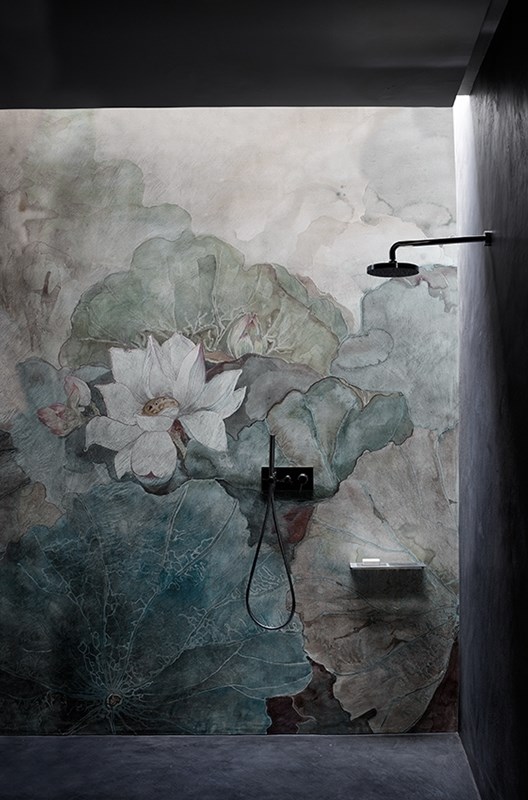 It feels like these flowers are 3D and made with some difficult technique. In reality it's a waterproof wallpaper. How cool is it?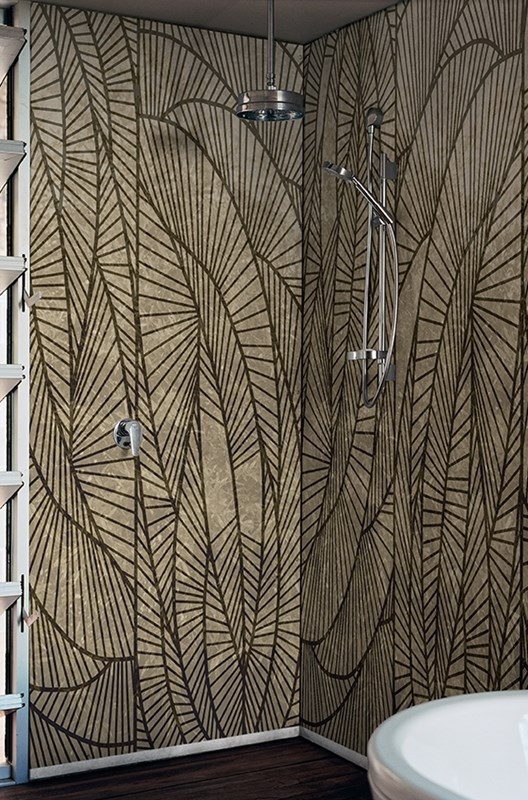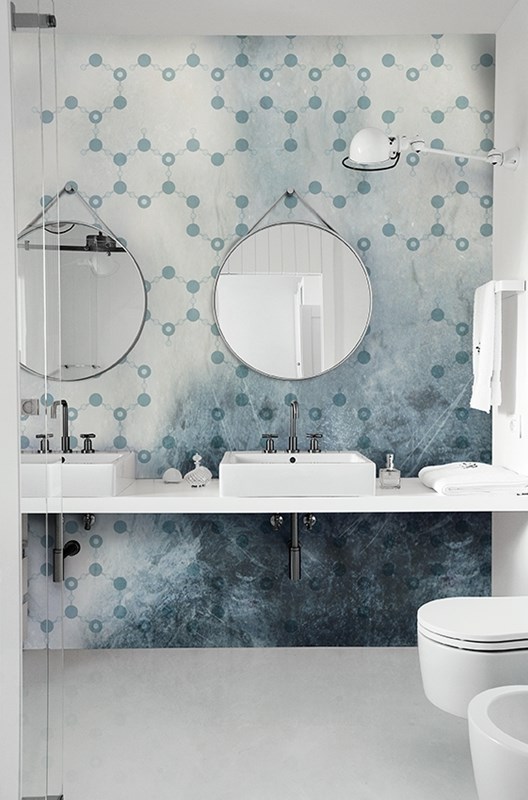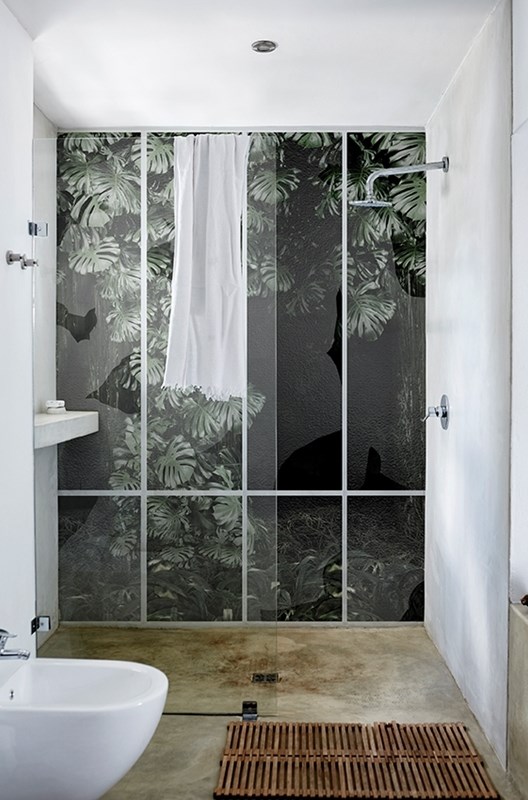 Jungle's everywhere and I'm crazy about it! Open shower gives the space more freedom and the wallpaper used in this bathroom takes you to another reality.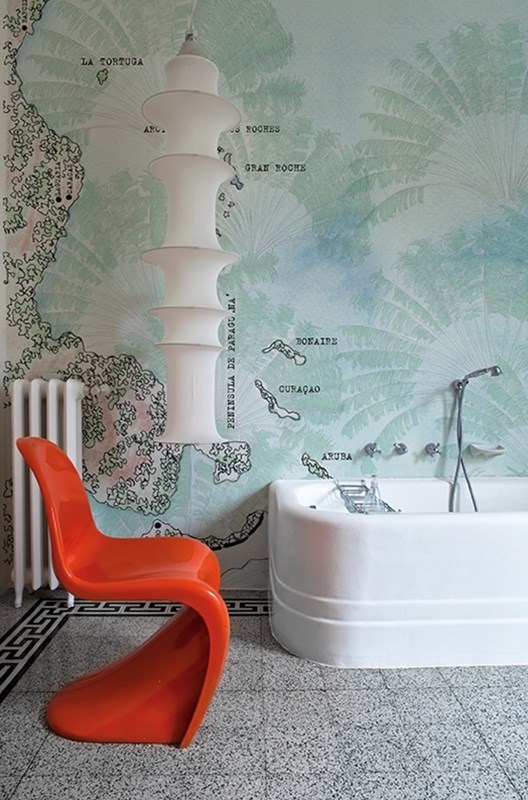 Perfect wallpaper for travellers. Maybe a gift idea?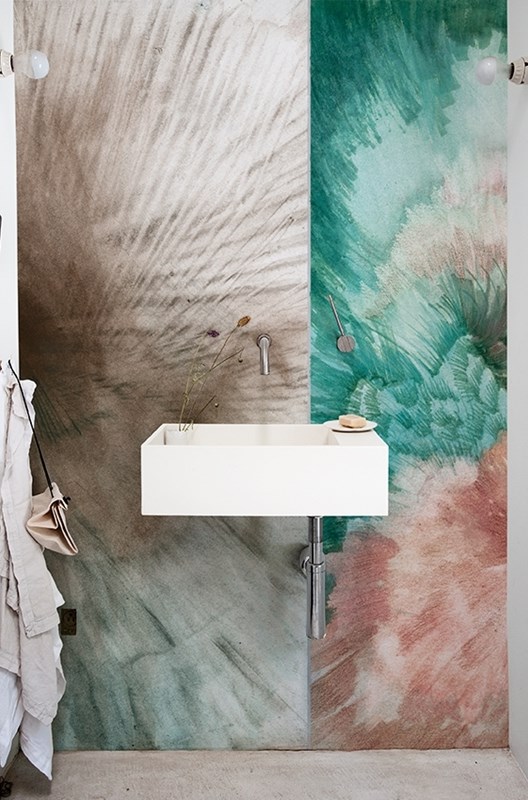 Moroccan inspired tiles, which are very very expensive, but this time it's a wallpaper, which is cheaper and looks really nice!
What do you think about wallpapers in the bathroom? Would you try it at home? I definitely would!