"I wanted to take an unexpected approach to exploring the idea of how lighting functions within the home and to inspire people to consider new shapes and elements which blend into and highlight different types of interior spaces in a new, bold, and artistic ways", says Sabine Marcelis.
IKEA collaborated with Rotterdam-based designer Sabine Marcelis to launch VARMBLIXT collection which highlights sculptural lighting objects, unique tableware, vibrant rugs and more. The 20-product collection is designed to interact with both direct and indirect light, will sales start this February.
[block rendering halted]
The collection which also focuses on an inherently warm colour pallet has two rugs inspired by the rays of a sunset. The larger rug, which is made from 100% hand-tufted wool, has a warm colour gradient. It softly fades from deep orange to amber yellow like a sunset, while its overlapping style adds extra design interest, creating an illusion of depth and colour.
"Our vision was to continue building off the idea of blending design with sculptural objects in the creation of VARMBLIXT. It's a collaboration connected to the functional aesthetics of our space while inspiring people to add purposeful and versatile objects to the home", says Henrik Most, Creative Leader at IKEA.
"When the light passes through the orange glass, it makes the soft doughnut-like shape shine with a warm glow", says Sabine Marcelis. "It's a magical sight that catches the eye – regardless of if it's on a table or hanging on a wall", she adds.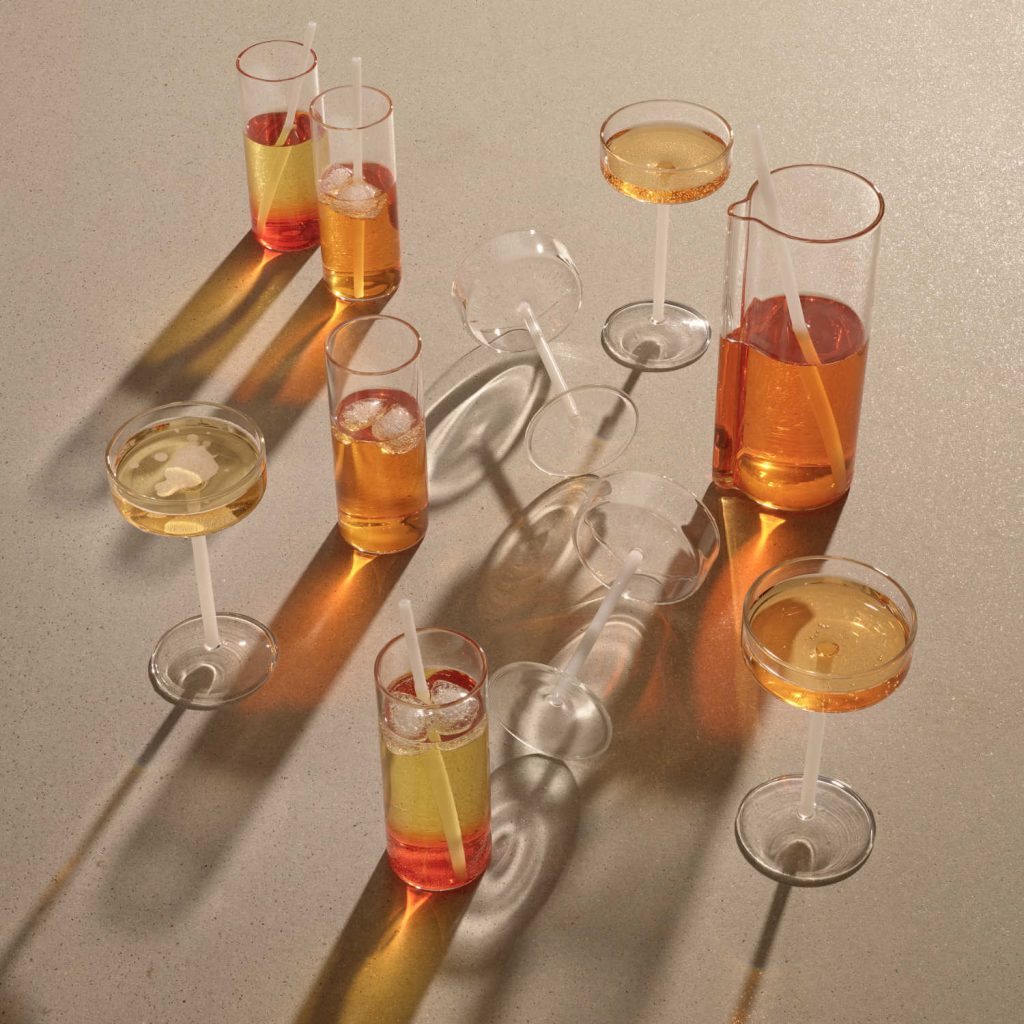 Photo courtesy: IKEA.
[block rendering halted]
Follow AUTHENTIC INTERIOR on Instagram for more inspiration, backstage and news.

Are you a design decor brand, interior designer, a hospitality space, artist looking for unique content created for your brand? We are professionals in this field and can help you grow – please use contact form and we'll send you media kit.