There is paradise on Earth. It's Formentera, the smallest of the four main Balearic Islands. When you land on it, yellow dusty landscape greets you. But landscape's roughness hides some treasure – fig trees, lavenders full of smell, wide blue Ocean, small flea markets… Everything invites you to savour a laidback, slow life.
I invite you to Eugenia Silva's authentic home, which I found reading Revistaad (well ok, I don't read in Spanish but I love all the interiors that Revistaad publishes and if needed, I just use some translate tools) which is located in the middle of nowhere, on the highest peak of the island, where natural elements match perfectly with simple home design. This home has primitive forms, simple design, matches and incorporates within panorama. This house is so simple, but has everything for a perfect summer house. A house where time stops.
All the home is full of raw wood and local textiles which makes house really authentic. By the way, this house is built by Luis Galliussi, a friend of Eugenia Silva.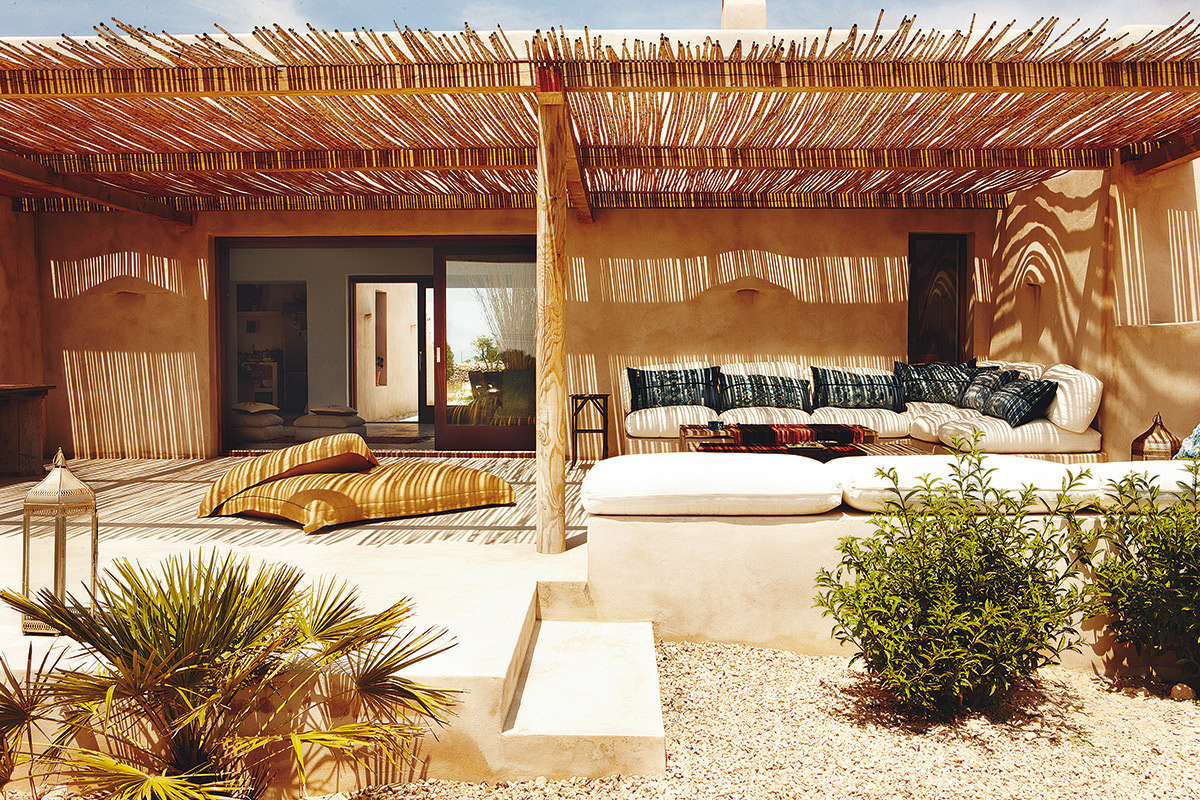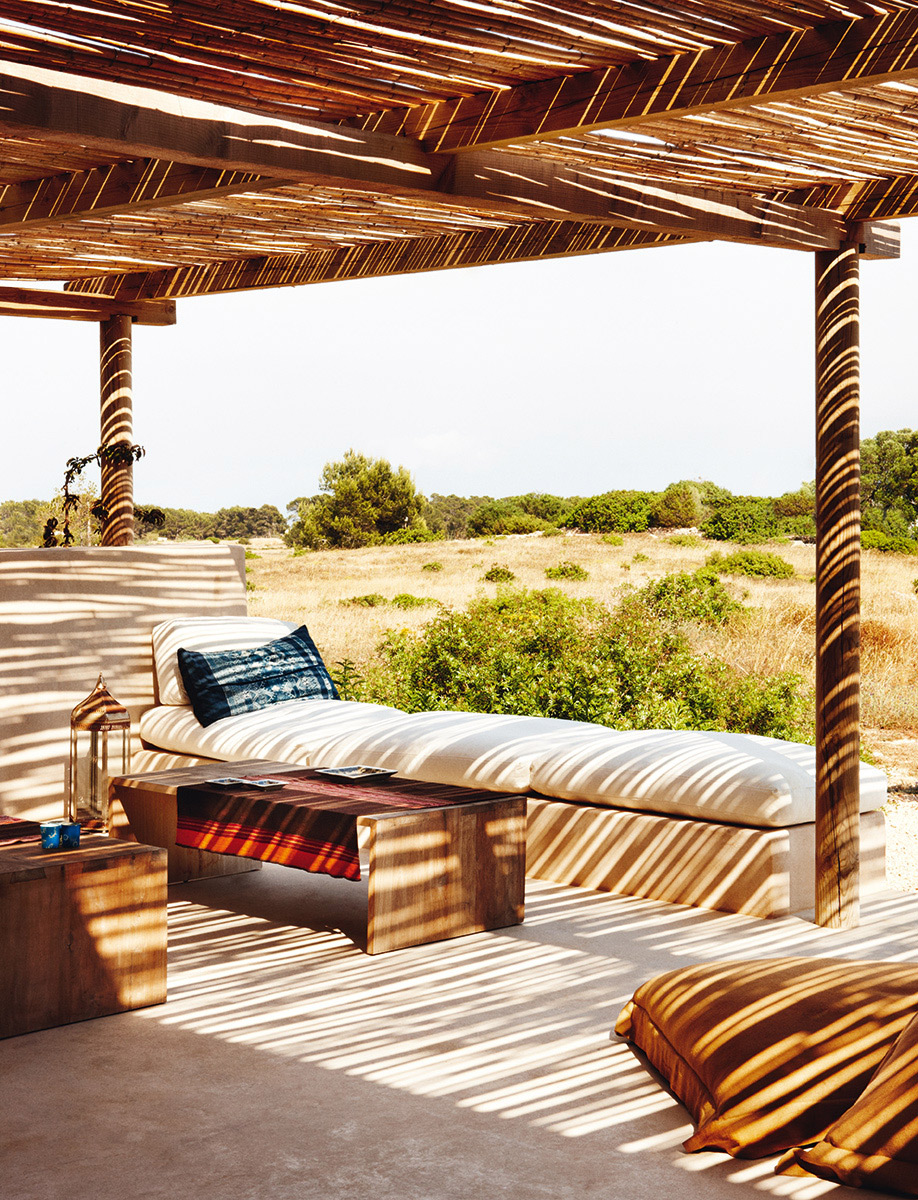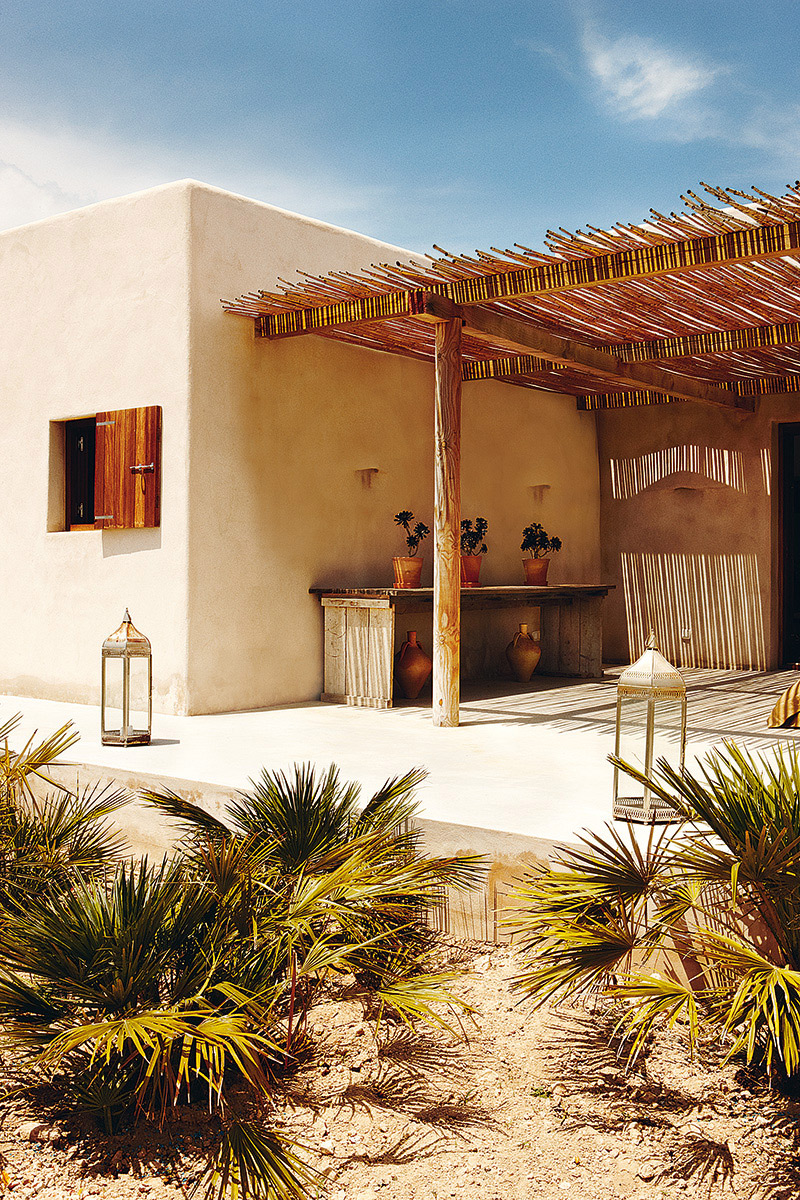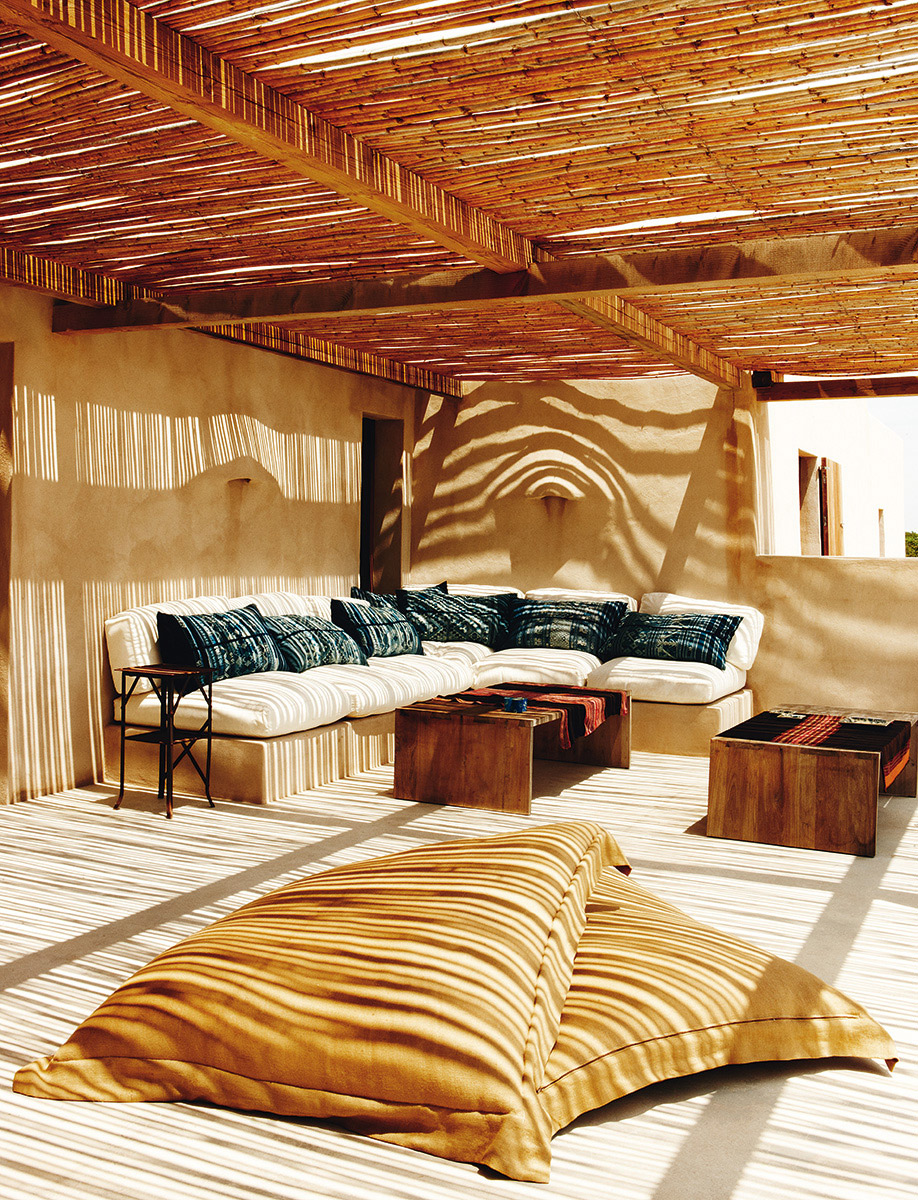 Inside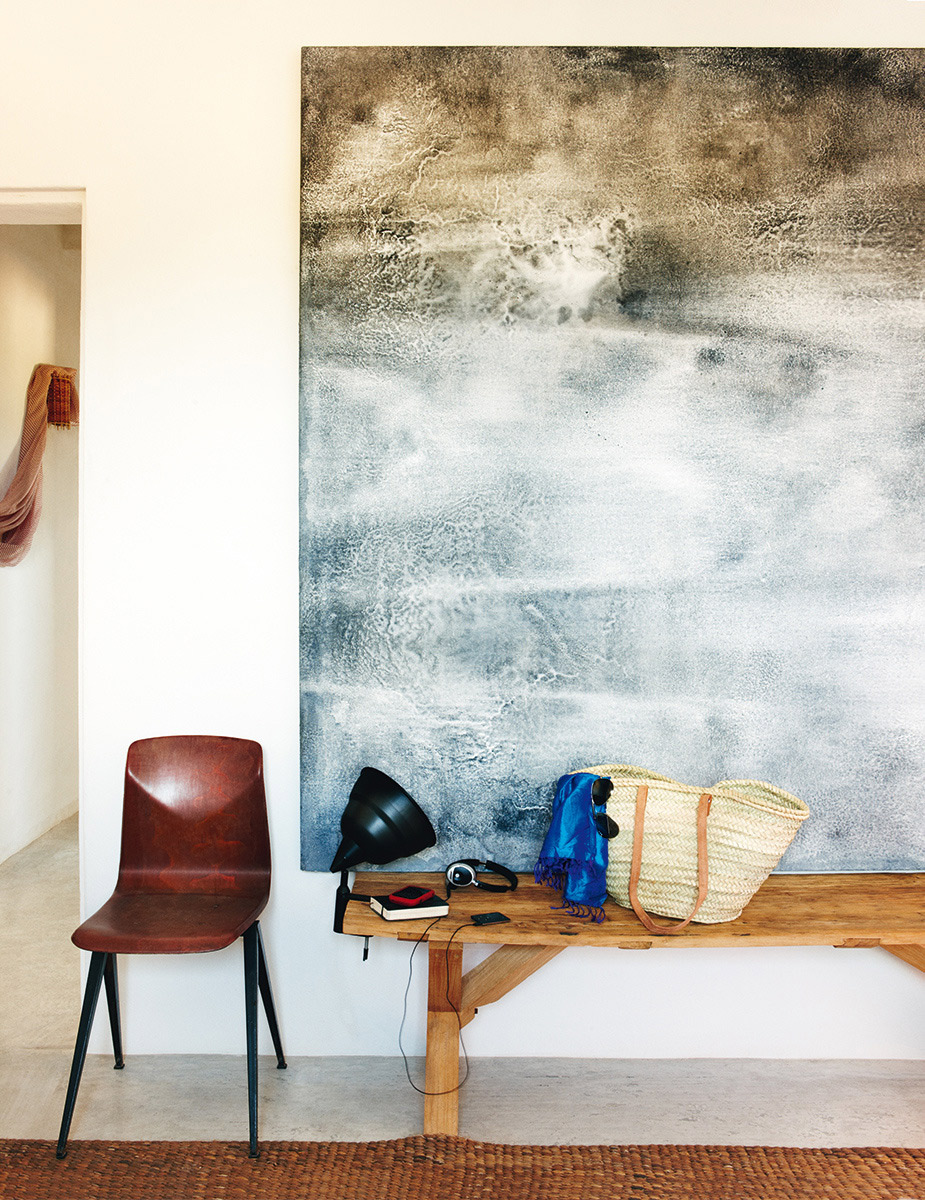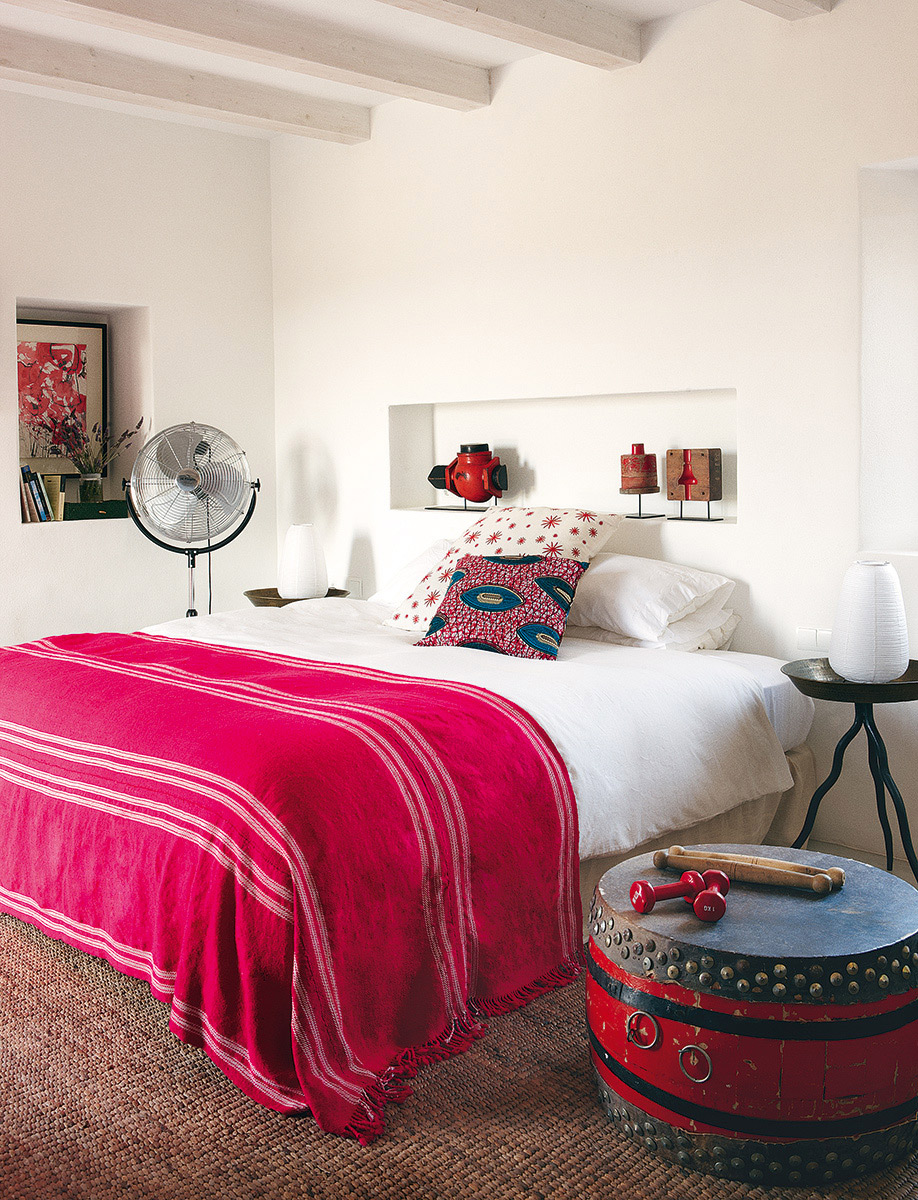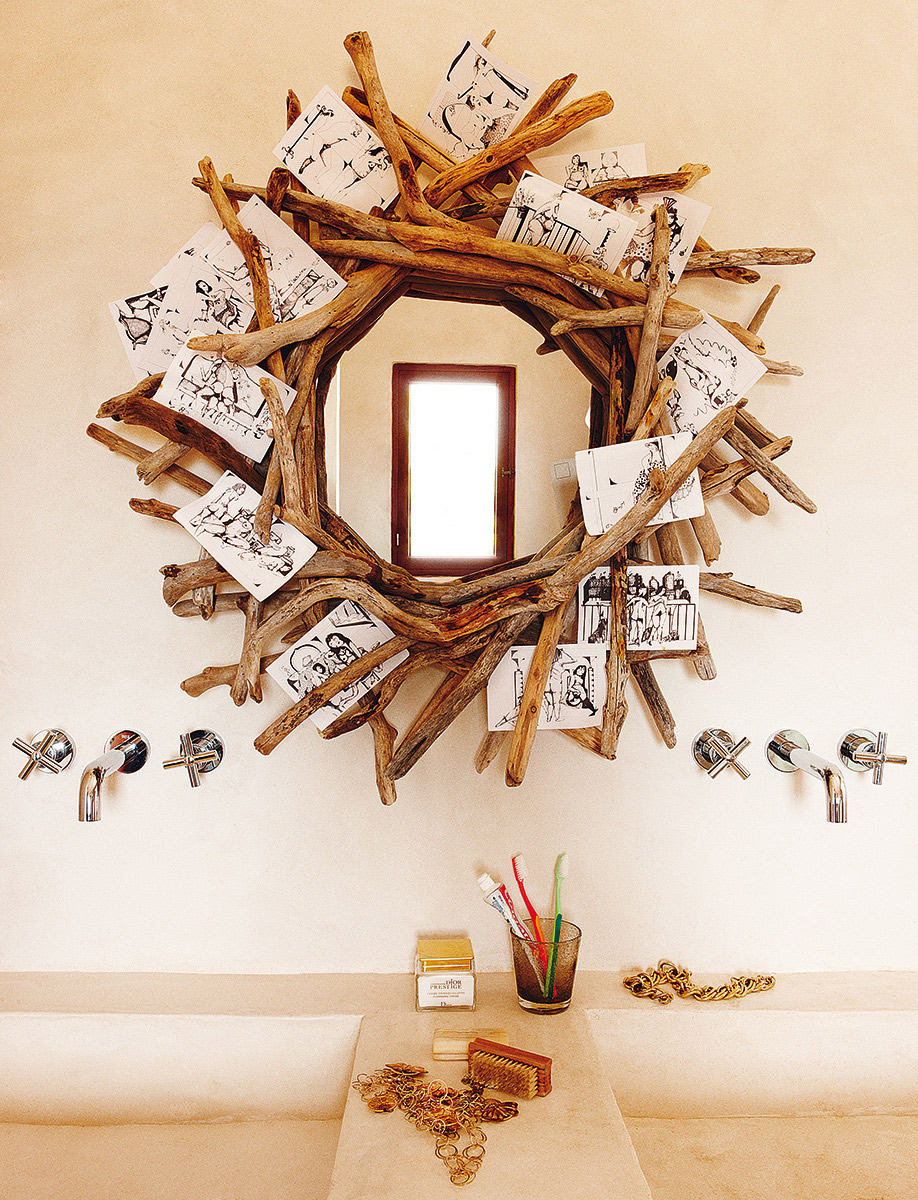 Accessories like fish nets add lots of charm.
Green wardrobe stands out in this neutral interior.
Different bowls and other nice local finds, red carpets fit so perfectly with wooden furniture and white walls! A real authentic home.
If you liked this post, you'll surely love these blissful interiors full of charm:
– Design Stay On My Bucket List – "San Giorgio" Boho Luxury Hotel in Mykonos
– Home Tour: Raw And Wild Monochromatic Apartment
– Design Finds: Sika Design – Perfect Rattan Furniture For Your Boho Home
Seen in: AD España
Photographer: Gonzalo Machado 
Eugenia Silva  & Luis Galliussi 
Want to transform your house into your home? Let's do this! Please check out my eDesign services. Just contact me for further information.